Vincent Kennedy McMahon is credited for bringing pro-wrestling to the mainstream media. Over the course of the past several decades, the owner of WWE has turned wrestling into a global phenomenon, with around a billion fans on social media!
This kind of success isn't possible without facing a long string of debacles, controversies, and rivals on the road. Vince McMahon has managed to endure everything that was thrown at him and become a billionaire in the process.
The opposition he faced during his journey did not always come from the outside. There have been multiple instances in the past when his own wrestlers refused to listen to him. Some even went on to give Vince a hard time on various occasions. Let's take a look at 8 wrestlers who were out of Vince McMahon's control.
Also read: 3 reasons why Brock needs to go after WrestleMania 35
---
#8 Randy Orton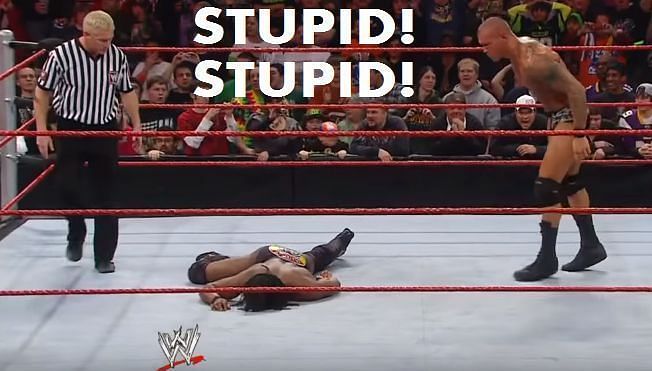 After more than a decade with the WWE, Orton has become one of the biggest hotheads in the industry. He was known for being obnoxious and hard to deal with.
Randy Orton's Legend Killer gimmick was of a cocky heel who only cared about himself. This was no different than Orton in real life, who was known for his arrogant behavior outside the ring too.
On one occasion, Orton made the news for referring to WWE Diva, Kelly Kelly, as being someone who has no character. This act went unpunished as Orton had become a megastar by that point and Vince didn't want to annoy him even more.
Orton was responsible for halting Kofi Kingston's push to the top, back in 2010. The duo had a long drawn-out program that stretched throughout the latter part of 2009, with Kofi coming out on top on several occasions. In a #1 contender's match on Raw, Kofi forgot to stay down for Orton to hit him with a punt, which led to Orton snapping and calling him stupid on live TV.
Kofi Kingston's push was immediately halted and it took him 10 years to finally come back to the main event scene when he defeated Daniel Bryan for the WWE Championship at Wrestlemania.
Orton was deemed responsible for Kofi's downfall as he had some serious backstage pull at the time.
The legend Killer has been one of WWE's main stays and enjoys some creative freedom. This has often come in for much criticism.
Also read: 10 superstars who need to switch brands after WrestleMania 35
#7 Hulk Hogan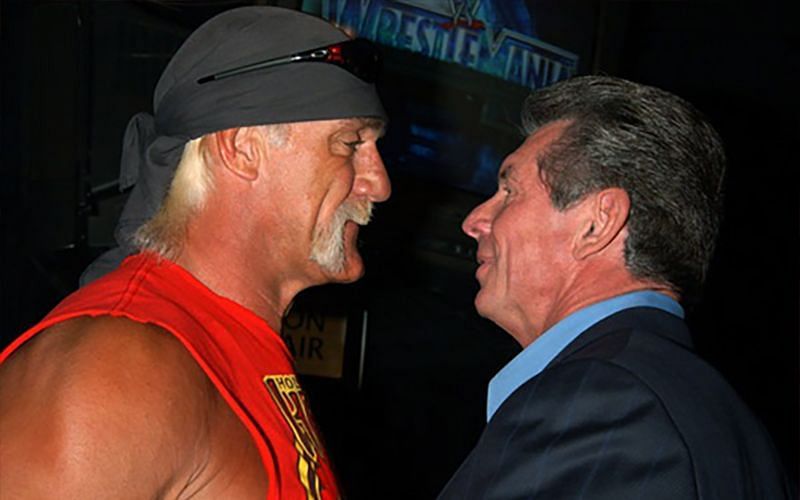 Few superstars gain such cult status that they are viewed as demi-gods who are bigger than the industry itself. Hulk Hogan is one such WWE legend who has redefined the wrestling industry.
Hogan is considered to be the greatest WWE Superstar of all time. He is one of the major reasons why wrestling took off during the '80s.
Hogan was also known for being a backstage politician who would stoop to the lowest of levels in order to secure the top spot for himself. During the buildup to WrestleMania 9, Bret Hart was slated to defend his title against Yokozuna.
At the last moment, Vince informed Bret that Hogan would be walking out of the ring with the WWE title after Bret would lose to Yokozuna in the main event. Bret agreed as Hogan promised to return the favor back in the near future.
Unfortunately, the favor was never returned back. Hogan flat out refused to put Bret over in a match and soon left for WCW. Bret tried to reason with Vince, but the owner didn't want to anger Hogan in the slightest bit.
Hogan's tentacles also extended to WCW, where he controlled the storylines to such an effect that other superstars defected to the WWE owing to Hogan's capacity to manipulate bookings.
Also read: 3 Roman Reigns dream encounters we would have loved to see
#6 The Ultimate Warrior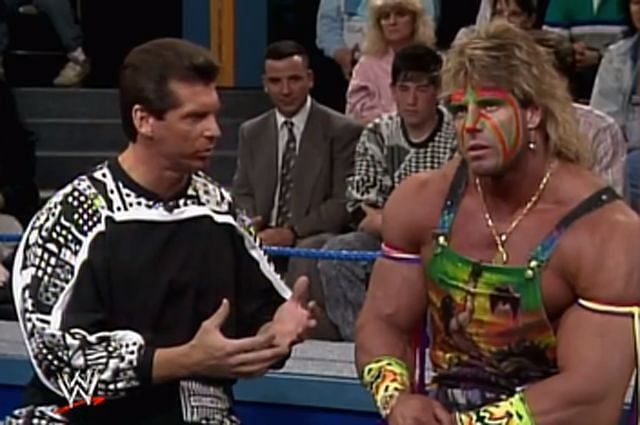 Warrior was seen by many as a replacement for Hulk Hogan. He was pushed to the moon in the main event of WrestleMania 6 when he pinned Hogan in the middle of the ring to win his first WWE title.
A few years later, Warrior was set to feature in a tag team match, teaming up with Hogan to face Slaughter and his partner. Warrior reportedly held Vince for more money just before the match, refusing to wrestle the match if his demands were not met. Vince agreed to the demands but fired Warrior immediately after the match.
Warrior had become one of the biggest stars of the early 90s, and he utilized his backstage pull on Vince on several occasions, which led to the creation of "The self-destruction of the Ultimate Warrior" DVD years later, which was intended as a means to embarrass Warrior in front of the fans. The two parties made up in 2014 when Warrior was inducted into the WWE Hall of Fame.
Also read: 3 greatest superstar sendoffs in history
#5 Steve Austin
By the end of the Attitude Era, Austin had become the biggest star in all of wrestling, alongside The Rock. In the process, he had gained some serious perks.
Austin was set to face Hogan at WWE WrestleMania 18, in a dream match for the ages. The Rattlesnake refused to wrestle Hogan and the match was changed to The Rock vs Hulk Hogan. Vince ended up pitting Austin against NWO's Scott Hall, with Hall winning via some questionable means.
Austin again refused, stating that losing to Hall at WrestleMania would hamper his credibility as a main event star. Vince had no choice but to cater to Austin and he ended up winning the match.
Months later, Austin refused to lose to newcomer Brock Lesnar in a match on WWE RAW. He didn't want to face The Beast in a throwaway match on the monday night show. Austin was let go immediately, but returned in time to face The Rock in his final match at WrestleMania 19.
The reason Austin refused to face Hogan was because the latter had done the same during Austin's WCW days.
Also read: 3 reasons why Becky is being compared to Austin
#4 Bret Hart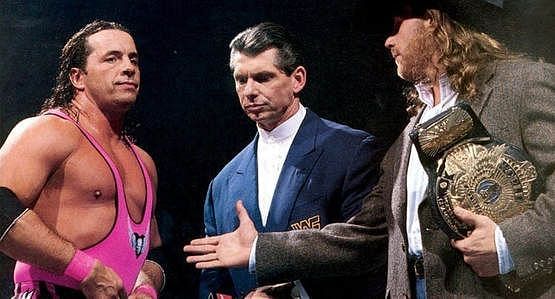 Bret Hart was one of those traditional wrestlers who took the business way too seriously. He prided himself on being one of the greatest technical wrestlers in WWE history.
In Bret's autobiography, "My real life in the cartoon world of wrestling", he explains in detail how he always went to Vince to talk about main event opportunities and his future. There were several instances where Bret politely obliged to Vince's orders, but his real-life rivalry with Shawn Michaels forced him to look out for himself as he moved forward.
Bret used to have long debates with Vince over his main event push. It all came to an end at Survivor Series 1997, when Bret Hart flat out refused to lose to Shawn in Bret's home town. Vince did the unthinkable and the hullaballoo resulted in the Montreal Screwjob, still widely considered as one of the darkest moments in the history of pro-wrestling.
Also read: 3 times WWE fans were left in tears
#3 CM Punk
By mid-2011, Punk had become the hottest commodity in all of wrestling. His pipebomb promo on an episode of WWE Monday Night Raw triggered a chain of events that led to the dawn of The Reality Era, as wrestling fans used to call it.
Punk became obsessed with wrestling in the headline match of WrestleMania. By the time WrestleMania 30 rolled around, Punk had enough of Vince and Triple H's refusal to grant him his match. Punk was slated to face The Game at WrestleMania 30, but the match never came to fruition, as Punk left the company immediately after the Royal Rumble.
During the later years of his tenure, Punk never saw eye to eye with Vince McMahon and desperately wanted to become the top star of WWE, something Vince wasn't too keen on letting happen. Punk let it all out on an episode of Colt Cabana's podcast, which went on to become one of the most famous shoot interviews in wrestling history.
Also read: 3 times Vince screwed wrestlers at the last moment
#2 Shawn Michaels
Even though Michaels is widely regarded as being the greatest in-ring performer in WWE history and one of the biggest babyfaces of the 21st century, he was extremely hard to deal with during his first tenure in WWE.
HBK was known for his high-flying matches and incredible athleticism. He formed a backstage group along with Triple H, Nash, Hall, and X-Pac called The Kliq. The faction huddled in the middle of the ring after Hall and Nash's final match in the WWE, breaking kayfabe and angering Vince to no end.
Shawn went on to feud with Bret Hart on multiple instances and refused to put him over in a match at WrestleMania 13. Shawn was unruly backstage and had an altercation in a bar which left him injured and out of action for a while.
His pull on Vince was too strong for the owner to do much about his actions. This behavior would have been enough for any wrestler on the roster to get fired without any chance of protesting, but Shawn was never punished severely for his actions.
Also read: 3 rare occasions Roman was cheered
#1 Brock Lesnar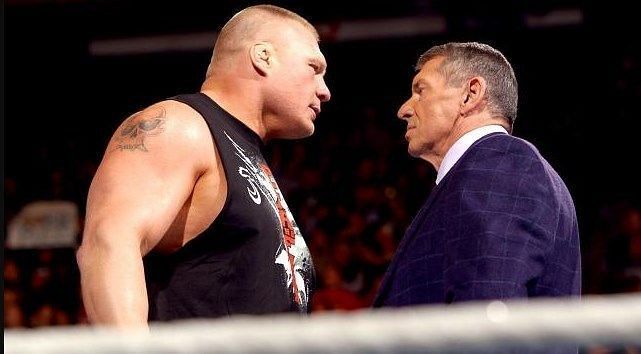 The Beast debuted in WWE after WrestleMania 18, and was dubbed "The Next Big Thing." He spent the next two years wreaking havoc on the SmackDown brand and becoming a multi-time WWE Champion.
Brock returned to the company in 2012, after successful stints in NJPW and UFC. This gave him an immense pull over Vince McMahon and Brock was given perhaps the most lucrative contract in history.
The contract was filled with perks, like appearing only on special occasions and never wrestling on Raw episodes. In fact, Brock's last match on Raw took place way back in 2002! Brock is not known to be a friendly guy and doesn't have many friends backstage.
Brock's disinterest in the WWE was put into a storyline heading into WrestleMania 34, where he defeated Roman Reigns in a bloody brawl.
The beast incarnate was also chosen to end the streak of the Undertaker. He was handpicked for a lot of WWE's plans and enjoys ample power and influence backstage.
Do you agree with the list? Why? Why not?
Sound off in the comments!
Also read: 3 times fans genuinely hated Lesnar
Edited by Anthony Akatugba Jr.