WWE Money in the Bank 2013: Best match of the night
4.24K //
17 Jul 2013, 21:05 IST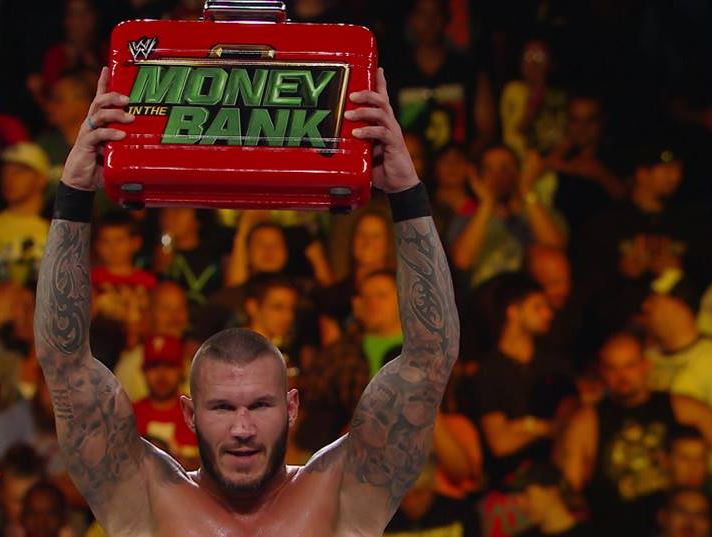 Money in the Bank 2013 this Sunday turned out to be one of the better PPVs that was followed by a RAW which managed to keep the level of intensity intact. Ever since MITB was made a seperate PPV and removed from Wrestlemania, I never felt it could make an impact that it did in Wrestlemania.
While the PPV was a good showing last year, this year it managed to change my opinion completely. The matches were well contested and the ladder matches, which is the PPV's biggest asset, gave us the best moments of the show. The All-Star MITB match was bound to be a great match mainly considering the fact that it had top wrestlers in it. The SmackDown ladder match wasn't too far back either and had it's moments.
The SmackDown ladder match's best moments came when the Shield interrupted and tried to help Ambrose secure the case but the Usos came in and played spoilsport. Also, Sandow pushing Rhodes from the ladder to grab the case was a great finishing touch from WWE as they managed to put not only Sandow but also gave Rhodes a face push and a character change which he badly needed.
But clearly the All-Star match reigned supreme as the match of the night because it was not only well scripted but also had some breathtaking spots to remember. Sheamus taking a huge bump on the ladder was surely something I didn't expect to see. There were moments where he was legitimately injured along with the others who went extreme to make this a fantastic main event.
Further, the inclusion of Rob Van Dam sealed all doubts as this being an epic PPV main event. RVD, despite being 42, showed no signs of ageing whatsoever. In fact he looked almost like he did when he left WWE.
The involvement of Curtis Axel and Heyman in the match was very well timed and scripted and WWE laid the final plans for a Lesnar, Punk feud at SummerSlam. While many were expecting Daniel Bryan to pick up the victory, Orton winning was a bit surprising but completely acceptable. One cannot keep a top star from a title shot for too long and it's been more than 2 years since Orton got one.
Anyway, the match began with a welcome that no other star might ever get in WWE today. RVD made his way to the ring to the crowd's delight as they went berserk seeing Mr. Monday Night return to action. In fact, even other participants liked his return so much that everyone went at him all at once and took him out as the match started.
Sheamus came in with a ladder and took out everyone but Orton's dropkick and RVD's top rope kick ended the fury. RVD then returned everyone the favor and took them out with his signature moves.
It was then time for some ladders as each superstar showed us some great moments with them. As each wrestler tried to use a ladder to reach the briefcase, there was total mayhem inside the ring. There came a point where all six wrestlers were fighting it out in two ladders side by side trying to reach the briefcase and in the end all six went down making it a brilliant spot to watch.
Sheamus up first after the fall and took out all the wrestlers with his signature moves. He and Bryan then fought it out on top of a ladder for the briefcase, Sheamus got too close to winning but didn't, thanks to Punk, who reached the spot in time. Punk took out Sheamus with a knee but was soon stopped by Orton.
Orton connected his vintage DDT only to be taken out by Christian with a spear. Bryan got a spear off the apron and Christian then started his climb to reach the case. RVD found him in time and knocked him off. The Five Star Frog Splash on Christian from the top of the ladder was without doubt the best spot in the match.
Bryan then gained momentum and took out everyone including Punk and was all set to take the case until Curtis Axel, out of nowhere, interrupted and took Bryan out with his finisher. Punk, furious with this connected a GTS on Axel and Heyman came out complaining to Axel about what he had done.
Punk started climbing the ladder slowly with Heyman cheering him. It looked as though the match was over and Punk was going to challenge the WWE Champion but Heyman got in and hit Punk with a ladder and took him out. RVD came in to use this opportunity but Orton took him out with an RKO that looked incredible. Orton climbed up the ladder and grabbed the briefcase to win the match.