WWE News: Latest Ric Flair health update is very positive
2.74K //
29 Aug 2017, 10:49 IST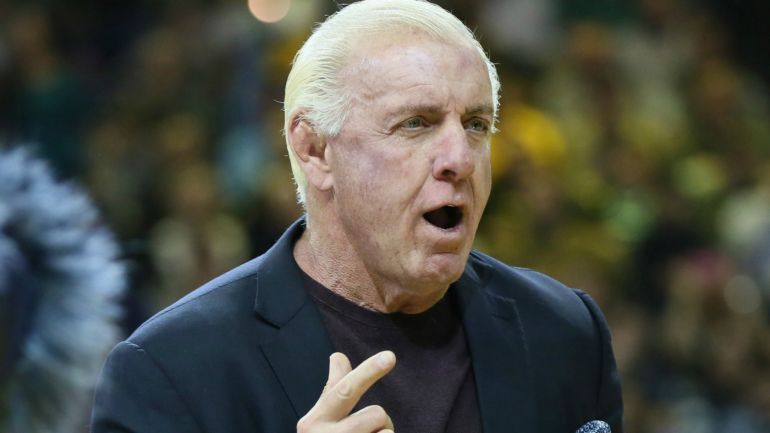 What's the story?
The world has waited with bated breath, ever since Ric Flair underwent surgery following health complications, related to his bowel. It's official now, Flair has kicked out at two and is well on his way to recovery once again.
His fiancee posted the following update through Facebook, and we can finally heave a mighty sigh of relief.
In case you didn't know...
Flair was hospitalised after a series of health problems, that was initially attributed to the heart and thereafter to his colon. Wendy Barlow, his fiancee, clarified that it was neither and we learned in due time that his complications were bowel related, resulting in surgery where Flair lost a part of his bowel.
He was put in a medically induced coma as the result of the same. Hulk Hogan shared some good news, only a few hours ago. And now, we've heard it officially, from Flair's beloved fiancee.
The heart of the matter
As Wendy Barlow indicated through her post, Flair's recovery is nothing short of miraculous. For someone to have undergone the removal of his bowel, to be recovering so well and so soon is something only Flair can pull off.
We do hope his physiotherapy goes well and that he can beat the odds again, after surviving a near fatal plane crash, back in the 70s.
What's next?
We will bring you the latest news and updates with regard to The Nature Boy's health. Stay tuned to SportsKeeda Wrestling, as we keep you informed about the latest developments, on this front!
Author's tribute
Join us as we send our best wishes to Ric Flair and his family, for the years of non-stop entertainment he has blessed all of us with. Get well soon, Naytch. Wooooo!