WWE News: NFL player to wear Undertaker-themed boots
6.26K //
21 Oct 2017, 22:12 IST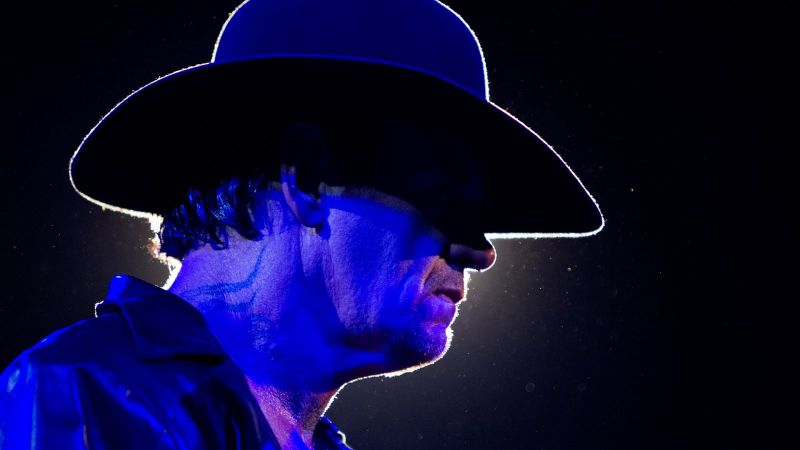 What's the story?
Minnesota Vikings tight end Kyle Rudolph will be getting a little bit of inspiration from Death Valley this weekend, as he will be wearing cleats honouring the 'Dead Man' himself, The Undertaker. Rudolph will wear the boots in Sunday's game against the Baltimore Ravens.
In case you didn't know...
Despite their one-sided and constant ratings war, professional wrestling and American Football have a long history of respect. Many football players take inspiration from the wrestling world when celebrating scores, as seen recently when Golden Tate of the Detroit Lions celebrated a touchdown by dropping a People's Elbow on the ball.
A number of American Football players have performed inside the squared circle too. Hall of Famer Lawrence Taylor famously headlined WrestleMania XI against Bam Bam Bigelow, and Chicago Bears' legend Steve 'Mongo' McMichael became a Four Horseman in WCW.
The heart of the matter
The early stages of Kyle Rudolph's Undertaker-themed cleats were posted on Instagram early this week, as the Phenom's face took shape on the purple and white coloured boot.
WWE TLC: Tables, Ladders and Chairs will take place in Minnesota on Sunday night, and WWE.com claims that Rudolph requested the cleats specifically because of the location of the much-changed pay-per-view. WWE's presence will be felt all over the sporting events of Minnesota tomorrow night.
It remains to be seen what the final design of Rudolph's cleats will be, but the presence of 'Taker may well strike fear into the hearts of the Baltimore Ravens.
What's next?
The Vikings and the Ravens do battle on Sunday, ahead of WWE TLC later in the evening. The main event of the latter was significantly changed last night when it was announced that RAW General Manager Kurt Angle will return to the ring in place of Roman Reigns in the main event.
Author's take
It is always great to see sportsmen and women show their appreciation for professional wrestling, but there may be more to this than meets the eye. Rudolph shares a nickname with a certain Braun Strowman, both men being referred to as 'Big Country' at points in their careers.
Rudolph may gain strength from the cleats, but will the fact that he plays for the Minnesota Vikings negate that somewhat? It was the Vikings who signed Brock Lesnar for a short period in 2004, a decade before Lesnar shocked the world by ending The Undertaker's WrestleMania streak.
It remains to be seen what effect that will have on the Vikings game. Best of luck to all involved!
---
Send us news tips at fightclub@sportskeeda.com