We're only a few days away from WrestleMania 36. NXT TakeOver: Tampa was supposed to take place this week. However, due to obvious circumstances, the event has been canceled. Instead, we'll begin seeing all the matches that were meant for Tampa over the next few weeks. Whether that included the triple threat North American Championship match or not, tonight's main event featured Keith Lee defending his title against both Dominik Dijakovic and Damian Priest.
The final slot in the NXT Women's Ladder Match would be filled tonight as well. With several Superstars looking to be the first to challenge the winner of Rhea Ripley & Charlotte Flair coming out of WrestleMania, NXT gave them that opportunity with this #1 contender's ladder match. Chelsea Green, Io Shirai, Tegan Nox, Mia Yim, and Candice LeRae had already qualified in the past month. The final participant would be revealed in a six-woman gauntlet.
Last week, Adam Cole revealed that Undisputed Era's Bobby Fish would face Velveteen Dream in hopes of knocking him out of any possible title contention. Dream has successfully manipulated the entire UE over the past few months, forcing the hand of Cole tonight. If Dream could defeat Bobby Fish, he'd prove himself as a worthy contender to the throne.
---
Velveteen Dream vs Bobby Fish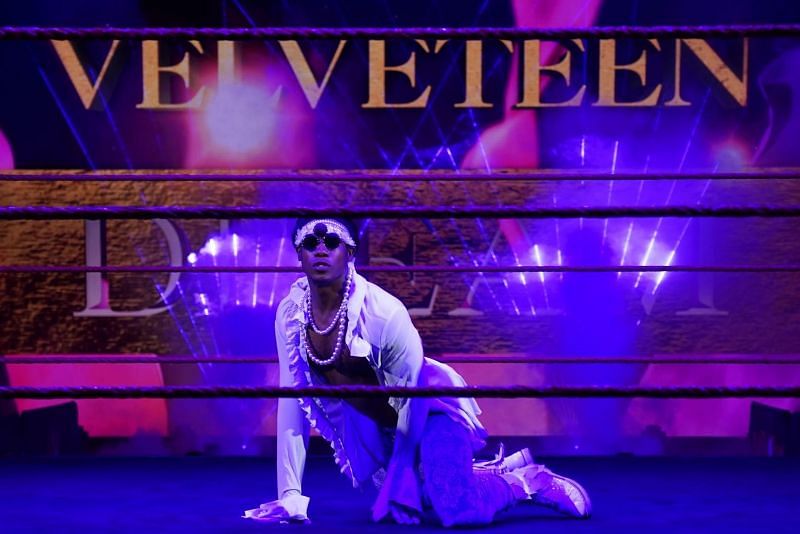 The veteran focused on the leg of Velveteen Dream, landing some stiff kicks early on. Dream responded with a few clotheslines before dropping the knee. Bobby Fish escaped a suplex, transitioning straight into the sleeper hold.
Dream fought out of it, but Fish continued to work over the left leg. Fish rushed him in the corner, leading to Dream leaping over the ropes to escape the onslaught. Dream tried to put some distance between himself and Fish, allowing him to trip up the former NXT Tag Team Champion and land a diving double axe handle.
Fish was caught with a superkick, setting up the Purple Rainmaker. Some showboating to the empty arena allowed him to roll outside. Dream dove out, hitting his target but further damaging his leg. Thanks to that, Fish was able to send him into the barricade as we cut to commercial.
When we returned, Fish picked up on the game plan, tearing his opponent's leg apart with dragon screw leg whips and knee breakers. Another sleeper in the middle of the ring couldn't keep Dream down, as he managed to turn it into a Dream Valley Driver for the win.
Results: Velveteen Dream defeated Bobby Fish via pinfall.
After the match, the Vainglorious One spoke to Adam Cole personally, saying that the NXT Champion would be getting worked harder than he'd ever been before.
Grade: A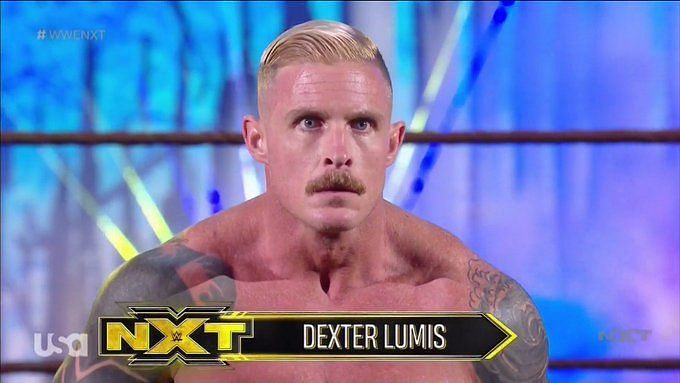 Backstage, Malcolm Bivens was interviewed alongside his new tag team. Bivens called out the BroSerweights, stating that they're awaiting their NXT Tag Team Title shot.
Last week, Matt Riddle was attacked following his match with Roderick Strong. The two giants tore the King of Bros apart, sending a message to his partner across the pond.
---
Dexter Lumis vs Jake Atlas
Dexter Lumis followed Jake Atlas around the ring, clobbering him with strong right hands and elbows. Atlas avoided a clothesline and sent Lumis overhead with a springboard arm drag. A spinebuster planted Atlas, though, allowing Lumis to continue the onslaught.
Lumis's offense was unorthodox, hanging Atlas up in the ropes for a sliding uppercut. Back inside the ring, he cranked the neck of his opponent. Atlas managed to break away and avoided a clothesline with a handspring, catching Lumis with a backbreaker.
However, a chop to the throat set up Lumis for a uranage side slam before strangling Atlas with the Kata Gatame.
Results: Dexter Lumis defeated Jake Atlas via submission.
Grade: B
---
Speaking of Superstars that terrify the WWE Universe, we saw another Killer Kross vignette. Kross's last tease came at the end of the showdown between Tommaso Ciampa and Johnny Gargano last week, hinting that he may be targeting both members of DIY.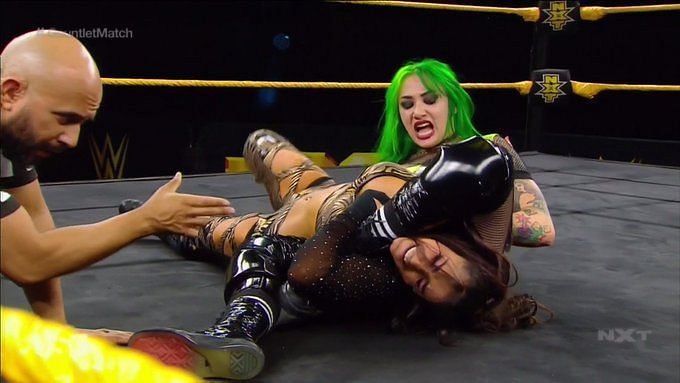 We saw some highlights of the Performance Center Brawl between Tommaso Ciampa and Johnny Gargano. Thanks to their ongoing blood feud, the two men are set to face one another next week in an empty building. It's been dubbed "One Final Beat: Black Heart vs Rebel Heart".
Next up was the Second Chance Gauntlet Match. We've seen five qualifying matches for the NXT Women's Ladder Match, where the winner would get a shot at the NXT Women's Championship. The competitors that failed to qualify the first time around had another opportunity to punch their ticket to the title tonight. We started the bout with Shotzi Blackheart and Deonna Purrazzo.
---
Second Chance Six-Woman Gauntlet Match: Shotzi Blackheart vs Deonna Purrazzo
Purrazzo out-wrestled Blackheart early, but she managed to turn things around with a cannonball senton in the ropes. The Stratusfaction was countered, allowing Purrazzo to rock her with a running boot to the jaw.
A short-arm clothesline earned Purrazzo a nearfall. Purrazzo continued to hammer Blackheart, leading to the two fighting at the top of the turnbuckle. Blackheart fought off a superplex and headbutted Purrazzo, sending her to the mat. A senton splash earned Blackheart the win.
First Elimination: Shotzi Blackheart defeated Deonna Purrazzo via pinfall.
---
Shotzi Blackheart vs Xia Li
Xia Li came out next, lighting up Blackheart with an incredible kicking combination. Blackheart did her best to avoid the assault, but a spinning roundhouse sent her to the floor.
Blackheart suffered quite a bit of punishment, but was able to escape a hurricane roundhouse kick. A sit-out reverse DDT and a modified Cattle Mutilation earned Blackheart another win.
Second Elimination: Shotzi Blackheart defeated Xia Li via submission.
---
Shotzi Blackheart vs Aliyah
Aliyah looked to surprise Blackheart with a roll-up, leading to both women jockeying for position. After escaping, Blackheart trapped her third opponent of the night with a leg scissor on the mat.
Aliyah fought out and yanked Blackheart to the mat by the hair. A running pump kick in the corner earned Aliyah a two-count. Blackheart responded with a kicking combination that left Aliyah momentarily dazed.
A dragon suplex dumped Aliyah on her head. She would force Aliyah to tap just like Xia Li.
Third Elimination: Shotzi Blackheart defeated Aliyah via submission.
---
Shotzi Blackheart vs Kayden Carter
A running single leg dropkick caught Blackheart off guard, but she managed to recover for a fireman's carry facebuster. As she ascended the ropes, Carter knocked her off, leading to a dropkick to a trapped Blackheart.
However, Blackheart would manage to connect with the senton splash once again, eliminating her fourth opponent.
Fourth Elimination: Shotzi Blackheart defeated Kayden Carter via pinfall.
---
Shotzi Blackheart vs Dakota Kai
Dakota Kai rushed the ring, not giving Blackheart a chance to breathe. A series of strikes form the Captain of Team Kick almost knocked Blackheart out, including a nasty pump kick on the apron.
While the referee was distracted by Kai, Raquel Gonzalez attacked Blackheart, choking her in the ropes. Blackheart rolled Kai up with a surprise pin attempt, nearly upsetting Kai. As Kai kicked out, she caught her opponent with another pump kick, getting a two-count.
The running boot in the corner still wasn't enough to put away Blackheart. Blackheart avoided another attack in the corner and began mounting her comeback. Clotheslines lead to a belly to back suplex. As Kai moved outside, both she and Gonzalez were met by a dive.
Gonzalez attempted to send Blackheart into the ring post. Though she fought out of it, she was caught climbing back inside the ropes with a kick to the side of the head. Go To Kick ended Blackheart's hopes.
Results: Dakota Kai defeated Shotzi Blackheart via pinfall.
Grade: A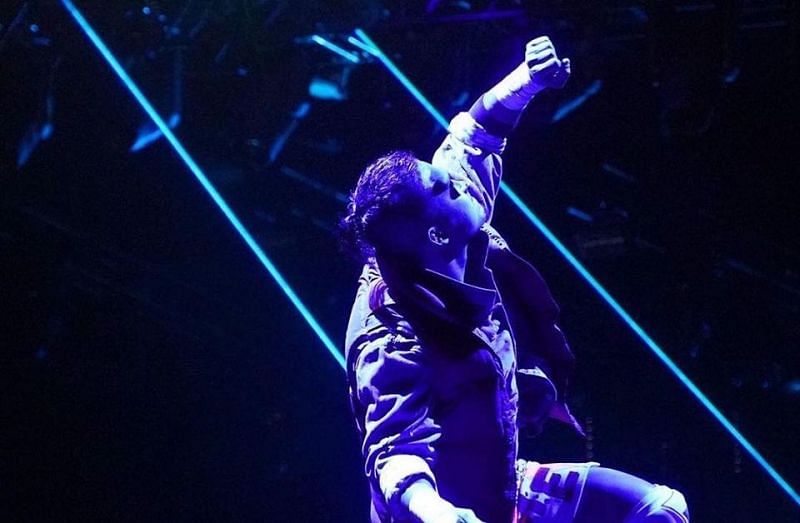 Kushida vs Joaquin Wilde
Kushida took Wilde to the mat, proving his dominance and keeping the former DJ off his feet. In an incredible move, he turned Wilde inside out and popped him up for an armbar that would've put Wilde away if he'd not been able to reach the ropes immediately.
A great striking sequence lit up Wilde as we cut to commercial.
However, back from the break Wilde was able to turn it around with a floating reverse DDT and a knee to the jaw. Kushida landed a nasty kick on Wilde, but because he was worried about his safety, Wilde was able to catch him with a jawbreaker.
Kushida bounced off the ropes for the handspring back elbow, though, and took Wilde out with the cross armbreaker.
Results: Kushida defeated Joaquin Wilde via submission.
Grade: B+
---
Wilde and Kushida shared some mutual respect with one another as we cut away. Moments later, we saw Wilde getting interviewed in the parking lot. However, he was kidnapped, much like Raul Mendoza last month, by a group of masked men.
Next up, the main event. Lee vs Dijakovic vs Priest.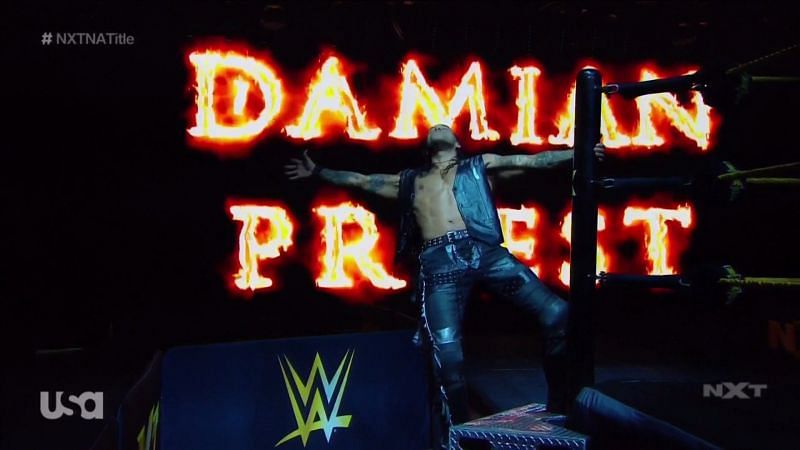 NXT North American Championship: Damian Priest vs Dominik Dijakovic vs Keith Lee (c)
This hoss fight started out the only way it could, with all three men landing strong elbow strikes before they all showed off their impressive agility with a trio of roundhouse kicks, sending one another to the corners.
Keith Lee was sent to the floor while Damian Priest focused on Dominik Dijakovic, who picked up Priest for a slam but was countered with a DDT. Lee made it back inside to stop the pinfall, leading to a brawl between him and Priest.
In the corner, a deadlift superplex was countered, as Priest pelted Lee with knees to the head. A bell clap stunned Lee as Dijakovic took him back with an electric chair lift. Priest launched himself off the top, crashing into both men with a wheel kick.
As they slowly made their way back to their feet, Dijakovic and Priest worked together to take out the Limitless One with a double chokeslam. With Lee back out of the match, Dijakovic moved in for Feast Your Eyes on Priest.
The Archer of Infamy fought out and took up Dijakovic for the Razor's Edge. He managed to toss Dijakovic over the ropes, landing in Lee's arms. Lee, somehow, managed to catch Dijakovic, allowing Priest to dive onto both men, leaving all three of them out on the floor as we went into the final commercial break of the night.
Inside the ring, Dijakovic was nearly driven through he mat with a sit-out chokeslam. Priest's hurricane kick was avoided, but Priest countered a chokebomb with the Reckoning. Dijakovic countered, launching him across the ring into the arms of Keith Lee, who battered Dijakovic using Priest as a battering ram.
Dijakovic was pounded into the mat as Lee repeatedly dropped Priest onto his back. Lee then connected with the Spirit Bomb only for Dijakovic to break up the pin. Lee dropped Dijakovic with a spinebuster before targeting Priest.
As Lee moved to the top, Dijakovic rocked him with a pair of kicks. As he set up for the super hurricanrana, Lee blocked it...or so he thought. Priest launched Lee off the top with a hurricanrana, and Dijakovic followed up with a flying elbow drop.
Dijakovic and Priest stared each other down before hitting their Cyclone Boot and Hurricane Kick one one another, falling onto Lee. Lee kicked out of the pinfall at two and a half. As both of his challengers fought around the ring post, Lee recovered and caught them with Grizzly Magnum. He brought both Dijakovic and Priest up top, but they dropped the big man to the mat with an avalanche double chokeslam.
Dijakovic kicked Priest to the floor and landed across Lee's sternum with a corkscrew press. Somehow, Lee was able to kick out. With Dijakovic and Lee focused on something else, Priest brought out his nightstick. Dijakovic avoided a shot and went for Feast Your Eyes, but Priest blocked with his weapon.
A pounce from Lee launched Priest over the ropes and into the barricade. With Dijakovic's knee injured, Lee finished him off with the Big Bang Catastrophe.
Results: Keith Lee defeated Dominik Dijakovic via pinfall.
In an epic triple threat match, Keith Lee stood tall while his two most dangerous challengers were forced to bask in his glory.
Grade: A
---
Episode Rating: A
Blackheart stole the show tonight with her performance in the gauntlet match while Wilde's abduction has left us wondering who is behind all this!
Braun Strowman reveals the greatest talker in history here