WWE RAW 25/3 Preview
1.78K //
26 Mar 2013, 09:13 IST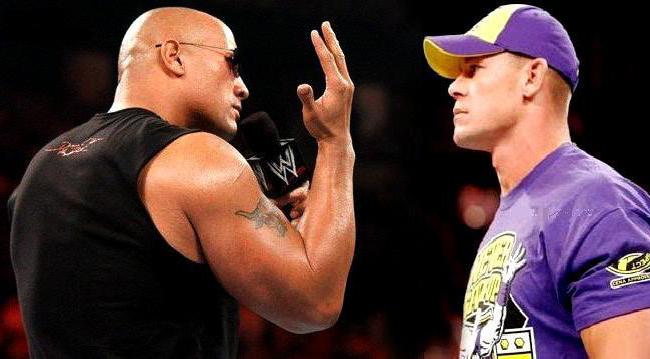 Hello folks! We're merely 2 weeks away from this year's WrestleMania, and sadly, there has been no hype for the mega event. WWE now has 2 weeks to do their best to make this show seem like an important PPV. But before that, we still have 2 episodes of RAW and SmackDown! to get through, and these 2 weeks can be enough for the WWE to ignite the fire if the storylines are planned properly, and the scripts aren't changes 20 minutes before the show. It looks like the WWE management has a problem with sticking to the plan, as almost all the episodes are either tweaked before the show goes on air, or the entire script gets re – done an hour before the show.
Many fans want the Undertaker – Punk match to close the show at WrestleMania, and the reason for that being Punk – Taker feud is the only feud that has been built properly. And it took WWE only 4 weeks to make it the most hyped feud for this year's WrestleMania! That shows the amount of planning that goes through the creative before the biggest event of the year. Rumours are running rampant that Punk has suffered an injury, and will likely take time off after WrestleMania. While Punk has carried the company for over 15 months, him taking time off right after WrestleMania doesn't look good for him. The idea going into WrestleMania is that Punk might finally be the one to defeat the Undertaker at WrestleMania, but his win wouldn't mean anything if he'd lose momentum right after WrestleMania taking time off from the WWE. Monday's RAW will probably be the episode where WWE hits the ball out of the park with Taker and Punk. Although their promos haven't taken more than 7 minutes, both can tell a story like no one else, and that has gone a long way in hyping their feud. RAW would see another promo between the two, as neither will be in action because of their respective injuries, and WWE cannot afford to risk either of them getting injured severely mere days before WrestleMania.
The next most hyped feud for WrestleMania has been between Triple H and Brock Lesnar. Although Brock is a part timer like the Rock, he was on RAW for consecutive weeks, thus advancing their feud before WrestleMania. At WrestleMania, Triple H's career will be on the line against Brock Lesnar. Lesnar might not be present on this week's episode of RAW, but that won't make much of a difference as their feud has already caught steam, and the last RAW before WrestleMania can be enough to drive the point home between the two. Expect a Triple H promo tomorrow to make the feud remain relevant, and that is how a part timer should be booked. Don't be surprised if you see Shawn Michaels on tomorrow's RAW. Word has it that HHH will have his family/friends in his corner, which likely means either Steph or HBK.
The next feud which had received quite a lot of attention is between ADR and Jack Swagger. Swagger has received a lot of main stream attention, which Vince must have absolutely loved. Last week on RAW, Swagger kayfabe broke Ricardo's ankle with the Patriot Act, so expect ADR to be in aggressive mode this week. Word is that ADR would be dropping the title to Jack, who is much hotter than ADR. The problem with a babyface ADR is that people don't buy him, and only in Hispanic locations does he get any reaction from the crowd, which is not good. Nonetheless, expect a brawl to break out between ADR and Jack Swagger leading to their match at WrestleMania.
'Shielding the shield' is one of the topics I've always stood by. Which means that The Shield are made to look weak every week on RAW, and that is not how you book a dominant stable. They are going to face Big Show, Randy Orton and Sheamus, and Orton and Sheamus cannot be on the same page with the Big Show. The logical reason why Show has been added to the match is to be the weak link in the match at WrestleMania, and cost his team the match. Expect the tensions to grow in the Orton – Sheamus – Show team, as The Shield are very well on their way to make an impressive debut at WrestleMania, and if the bookers think wisely, they will put them over. Word is Randy is set to receive a push after WrestleMania, which can mean that he would turn heel at WrestleMania by RKO'ing Sheamus after losing the match. That's how logical booking goes.
The next feud is between Team Hell No and Ziggie/Big E (Ah! Now I see why WWE calls him Ziggie). Anyway, the WWE creative couldn't think of another way of putting these guys on the card, so they randomly came up with an illogical feud that we never saw coming. Ziggler is supposed to be a threat for the title, but he has been an afterthought if anything. Maybe give that brief case to IRS?! He can surely use it. There will be a little build up going into WrestleMania, with Ziggler probably interfering in individual matches of Team Hell No.
This RAW might also finally see the initiation of the feud between Jericho and Fandango. There were glimpses of heat last week, but the feud might start this Monday, with Fandango interfering in one of Jericho's matches. Jericho wants to put younger talent over, and this will explain why Fandango might get to make his debut against one of the very best of all time! There might also be an 8 man tag team match thrown in with the likes of Barrett, Christian and Kofi taking part in it.
The second last feud getting hyped is between Ryback and Mark Henry. This Monday, we will not see these two behemoths getting physical, as Vince would save it for WrestleMania. But expect to see the feud getting heated up as Henry and Ryback collide with each other. WWE management finally made a sensible decision when they took Ryback out of the 6 man tag team match against The Shield, and put him one on one against Mark Henry. It'll give a boost to the fast falling stake of Ryback in the WWE.
The last feud that will FINALLY take off (See what I did? Finally! Like The Rock! Get it? No? Okay) is for the WWE championship. This is perhaps the most under hyped main event in WrestleMania history as the WWE champion will finally grace us by being on RAW. The reason why WWE put the title on Rock failed miserably. Not only did Dwayne NOT promote WrestleMania like Vince thought, but that left the WWE without the WWE Champion during the WrestleMania season. Rock was on Jay Leno's couple of days ago, but not only did he not get the title with him, but he didn't even mention professional wrestling or WrestleMania. This Monday has to be the time when the Cena – Rock feud shifts directly into the last gear. Although this year, things will be a little different, as both the guys are set to be 'seriously' focused on WrestleMania. Expect Rock – Cena promo to close the show in the end, because hey, that's how they roll in the WWE.