WWE SmackDown 22/3/2013 Preview
2.89K //
22 Mar 2013, 22:28 IST
With Wrestlemania 29 just a couple of weeks away, here's what we can look forward to on this week's WWE Friday Night SmackDown: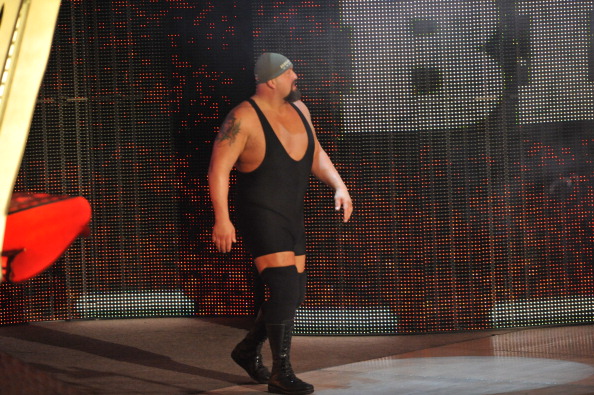 A rematch between Jack Swagger and Chris Jericho
Last week on SmackDown, we were treated with a great singles match between the 'Real American' Jack Swagger and 'Y2J' Chris Jericho. Though Swagger won that contest with a gut-wrench power-bomb, Chris Jericho gets an opportunity to avenge his defeat as he takes on Swagger in a rematch on this week's show. What will Jericho come up with to overcome the brute force of Jack Swagger, who has been on a roll over the last few weeks? Even though last week's match would be a tad too difficult to be topped, expect another great contest this time around too.
Ryback-Mark Henry feud
Earlier this week on RAW, a match between Ryback and Mark Henry was confirmed to take place at the grandest stage of them all – WrestleMania 29. In the build-up to this match of epic proportions, they may get physical as last week on SmackDown, when Mark Henry pummelled Ryback with several World's Strongest Slams.
Big Show joins the fight with Randy Orton and Sheamus against the Shield
With Ryback's involvement at WrestleMania 29 in a match against Mark Henry, Randy Orton and Sheamus were forced to find a different partner for their match against the Shield. The Big Show, who was already eager to fight the Shield, showed up on RAW to complete the trio. On this week's SmackDown, the team of Randy Orton, Sheamus and the Big Show will take on 3MB, comprising of Drew McIntyre, Jinder Mahal and Heath Slater. Though the decks are stacked against 3MB, Big Show's cohesion with his partners might play a big role in the outcome of this match. It will also be interesting to see whether the Shield interferes in this match, or sends a message to their opponents like they did last week on SmackDown.
Meanwhile, Randy Orton and Sheamus will be forced to answer some tough questions posed by the Miz, as they appear on Miz TV on this week's show.
Other matches on this week's show  
Mark Henry vs Zack Ryder
Dolph Ziggler vs Kofi Kingston
Team Rhodes Scholars vs Tensai and Brodus Clay
Antonio Cesaro vs The Miz