WWE: Talking points from 8th July RAW
8.62K //
10 Jul 2013, 04:51 IST
We're merely days away from the much anticipated 'Money in the Bank' Pay Per View, which takes place in Philadelphia this Sunday, and the go–home RAW featured some major angles, including the verdict of Vickie's job evaluation, along with the much awaited debut of Bray Wyatt and the Wyatt Family. Was this week's RAW great? I didn't think so, but there were some solid TV matches, along with good segments which made up for the boring parts. Without further ado, let us now look at the major talking points coming out of this week's show.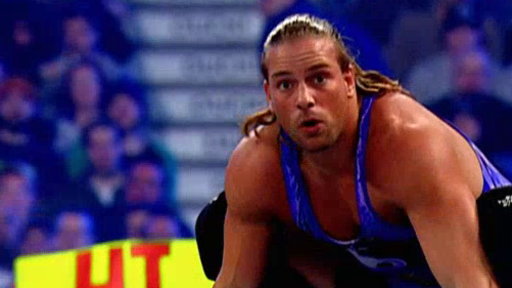 5. Rob Van Dam returns this Sunday!
For the most part of RAW, WWE kept airing the past matches/segments of Rob Van Dam, and I for one, didn't complain about it. The last time we saw RVD in a WWE ring was four years ago, when RVD made a one–night appearance in the Royal Rumble match. I'm excited to see the return of RVD, as he will bring a breath of fresh air to the current product, much like Brock Lesnar has done ever since he returned to the WWE. This Sunday, we will get to witness the high flying abilities of RVD, as he returns to WWE at the home of ECW. Do I think he will win the 'All Stars' Money in the Bank ladder match? No, but I do think there will be some memorable instances along the way involving him.