WWE: TLC Predictions
2.22K //
16 Dec 2012, 17:03 IST
As usual, it's time for me to make my monthly predictions as we are less than twenty-four hours away from WWE's final pay-per-view of the year, TLC.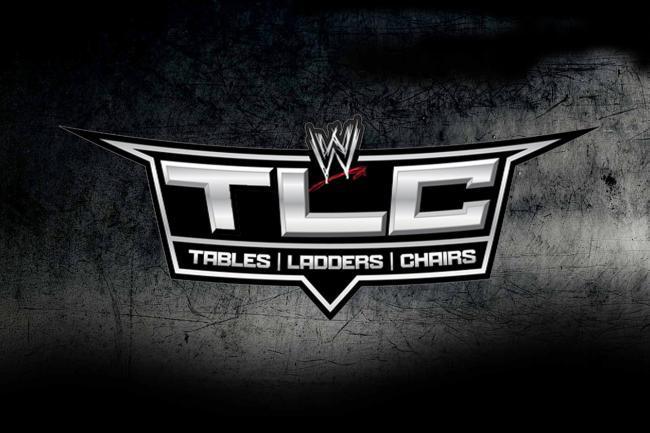 "Santa's Helper" Battle Royal: Winner becomes the new #1 Contender for the WWE Divas Championship
This is a total "throw-away" match, especially since it will be featured on WWE's online pre-show, rather than the actual PPV. Alicia Fox, Layla, Natalya, Kaitlyn, Tamina Snuka, Rosa Mendes, Aksana, Cameron and Naomi are the announced competitors. Considering Tamina has been getting something of a renewed push, she could be the dark horse to win this. However, I'm thinking Kaitlyn is the sure way to go. Either way, expect this match to be extremely short, with eliminations happening quickly.
Tag Team Match-Winners become new #1 Contenders for the WWE Tag Team Championship: Rey Mysterio and Sin Cara vs. The Rhodes Scholars (Cody Rhodes and Damien Sandow)
This is a rematch from before Hell in a Cell, in which the Scholars were victorious. Considering that Rhodes just returned to action after an injury while Mysterio and Cara have been pretty much non-existent on television, I fully expect the Scholars to pick up the win here and move on to win the titles shortly thereafter, possibly at the Royal Rumble.
WWE United States Championship: Antonio Cesaro (Champion) vs. R-Truth
Although Truth has defeated Cesaro twice in recent weeks, both wins have been in non-title matches. While Cesaro is expected to receive a major push in the upcoming months, there are really no plans set in place for Truth's future with WWE. Much like he did at Survivor Series, Cesaro should retain his title here.
Intercontinental Championship: Kofi Kingston (Champion) vs. Wade Barrett
Much like R-Truth, Barrett has defeated Kingston in several non-title matches in recent weeks. However, unlike the Truth/Cesaro match, I am expecting a new champion. Barrett's been in the midst of a major push since returning from injury just a few months ago, and much like Cesaro, there are big plans in place for Barrett's future over the next few months or so. Winning the IC title a 2nd would give him great momentum going forward, while a loss really won't damage Kingston's new-found momentum. New champion in this match.
Chairs Match for the World Championship: The Big Show (Champion) vs. Sheamus
Honestly, I'm not really sure who to pick here. Either pick is a rather safe choice. Normally, I would say Sheamus should be walking out as champion, but after the last few months, I don't know. There has been talk of Sheamus being repackaged to a certain extent, while Show is in the middle of what might possibly be his last big run. I am going with Show retaining the title here and keeping it until probably Wrestlemania, where he is rumored to be facing Ryback for the championship.
Ladder Match for the Money in the Bank Briefcase: John Cena vs. Dolph Ziggler (Mr. MITB)
Ziggler all the way. While he has lost to Cena in recent weeks, that is nothing new, and those matches were somewhat meaningless. Ziggler is going to be a major force in WWE in 2013, and he most definitely will be World Champion at some point next year. He has until July to cash in the case, which gives him plenty of time to build momentum and make the moment he cashes in really mean something. Ziggler is already one of the top heels in the company, and a win over Cena in this match will help really solidify his spot.
6-Man Tables, Ladders and Chairs Match: The Shield (Dean Ambrose, Roman Reigns and Seth Rollins) vs. Ryback and WWE Tag Team Champions Team Hell No! (Daniel Bryan and Kane)
This will be the official debut of The Shield on WWE television, and there isn't a much better way to officially start careers than with a main event win on pay-per-view. The Shield need to continue looking like a very dangerous group over the next few months, and a loss here would really hurt them in that regard. Ryback and the tag champs, on the other hand, really have nothing to lose if they are defeated in this match. Shield for the win.