WWE tweets of the day: July 16, 2013
2.71K //
16 Jul 2013, 12:58 IST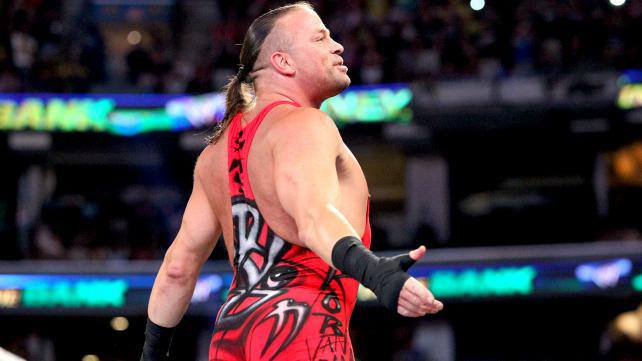 Zeb Colter warned Damien Sandow about the consequences of winning the MITB.
width="480″ In #WWEBrooklyn now for #raw. @TheDamienSandow some advice for you. You put a big red target on your back last night. Good luck.

— Zeb Colter (@WWEZeb) July 15, 2013
Vicky Guerrero re tweeted a fan's opinion before RAW.
#RAW can't wait to see @BradMaddoxIsWWE run #RAW could be like a sinking ship @ExcuseMeWWE is always gonna be my #1 choice to run #RAW

— Dave 2020 :-) (@DaveFailey2020) July 15, 2013
Rob Van Dam who also suffered head injuries at MITB tweeted this picture.
"@Disha_Gaber: @TherealRVD injury in the Head #WWE #MITB #OUCH :( #PAIN pic.twitter.com/eycZcDdiTa"Always wanted a Frankenstein zipper!

— Rob Van Dam (@TherealRVD) July 15, 2013
A visibly happy Chris Jericho tweeted this after RAW.
I agree! 2013 has been one of my favorite in ring years EEEVVVEERR! @d5385: It's scary at 42 years old, @IAmJericho is probably in his prime

— Chris Jericho (@IAmJericho) July 16, 2013
Curtis Axel tweeted this after retaining his title at MITB.
Still the IC Champ! But did you really expect anything different? #BetterThanPerfect #MitB

— Curtis Axel (@RealCurtisAxel) July 15, 2013
Paul Heyman tweeted this ahead of RAW.
Heading into Brooklyn USA @WWE #RAW and you may not like my answers! pic.twitter.com/jqi2sQYmgv

— Paul Heyman (@HeymanHustle) July 15, 2013