WWE tweets of the day: July 8, 2013
2.53K //
08 Jul 2013, 13:13 IST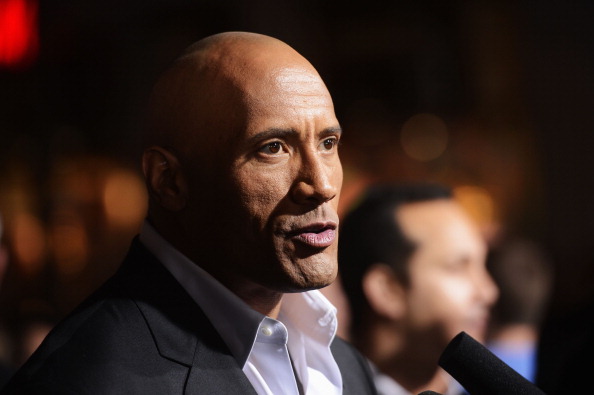 The Rock tweeted this in appreciation of a set created for his upcoming movie Hercules.
Our HERCULES set created by award winning designer Jean-Vincent Puzos w/ great detail. I sit in awe.. #ThracianWars pic.twitter.com/s0ZDJY058S

— Dwayne Johnson (@TheRock) July 7, 2013
Drew McIntyre tweeted this after after wrestling at a live event,in appreciation of his fans.
Appreciate the positive and 'you still got it' tweets as been hurt most of 3MB..Tho I have been goin 11 years I did just turn 28, still time

— Drew McIntyre (@TheDrewMcIntyre) July 7, 2013
Curtis Axel re – tweeted a photo sent in by a fan during his recent tour in Japan.
@RealCurtisAxel Enjoyed being the IC champion in #Tokyo !! pic.twitter.com/1H3griWaeX

— ZACK RYDER ? (@Zack_Nation) July 7, 2013
Chris Jericho tweeted a backstage picture from his recent Japan tour.
With one of my favorite Nihon-Jin backstage in Tokyo… @shofufu824: pic.twitter.com/7ZaiDEK1do #chopchopyoupeepee

— Chris Jericho (@IAmJericho) July 8, 2013
Cesaro too joined in on the Japanese tour tweets, tweeting this amazing picture in his match against Sheamus.
Tremendous picture of the end of a hard fought battle #WWETokyo pic.twitter.com/6TXYWnwj2x

— Antonio Cesaro (@AntonioCesaro) July 8, 2013
Sheamus tweeted this after his 'Dublin Streetfight' match on SmackDown.
I'd like to thank my friend for helping me win the #DublinStreetFight on #Smackdown tonight… pic.twitter.com/Qhi0JIoGNX

— Sheamus (@WWESheamus) June 29, 2013