AEW President Tony Khan is seemingly building up to a big year for the promotion, and with last week's blockbuster episode of Dynamite, things might have only just begun.
The promotion has already seen many changes across the past two weeks, with a new look and mixed theme at the forefront. Continue reading as we break down some of the latest stories in this week's AEW News Roundup.
#4. Saraya wants to see current AAA Reina de Reinas Champion Taya Valkyrie make her AEW debut
Saraya has made quite a few waves in the promotion since debuting in September 2022 but was recently on the receiving end of fan backlash after AEW teased Mercedes Mone's (Sasha Banks) debut without delivering.
While Mercedes' inclusion in the company is still up in the air, Saraya has already declared which top women's wrestler should sign with the promotion next. Taking to Twitter, the Anti-Diva outright proclaimed that she wants to see Taya Valkarie in All Elite Wrestling.
"I wanna see @thetayavalkyrie in @aew," Saraya tweeted.
Valkyrie and her husband, John Morrison (Johnny Elite), also commented on the post, leading fans into some wild speculation. Johnny Elite hasn't wrestled in the promotion since June 1, 2022, and many fans have also been clamoring online for him to return.
---
#3. Brian Cage recently teased a rematch between him and former WWE Champion Bobby Lashley
Bobby Lashley and Brian Cage clashed a few times during their joint tenure at IMPACT Wrestling and even tagged together on one occasion. The two men have quite a history that some fans might not have immediately recalled.
In response to @LetsGoBacktoWCW's post, Brian Cage reminded social media that he defeated Bobby Lashley twice.
"2 times! I'm up for number 3," Cage tweeted.
Could this spell a possible jump to WWE for Brian Cage? Many have clamored to see the star in the promotion, especially since his looks and abilities line up with what Vince McMahon claims works best for WWE.
---
#2. Frankie Kazarian has officially confirmed his AEW exit and signed with IMPACT Wrestling
One-half of the inaugural All Elite Wrestling Tag Team Champions have officially left the promotion after signing with them back in 2019. Kazarian's last televised singles match was on January 19, 2022, leading numerous fans online to question the veteran's status with the promotion.
During the recent IMPACT Hard To Kill, Kazarian came out and addressed the crowd, announcing that he was officially returning to the promotion.
The veteran's promo also raised several questions, as he suggested that he had some issues backstage. While this could simply be kayfabe, after all the rumors of internal conflict in AEW, it does add some credibility to all the reports.
---
#1. Six-time WCW World Heavyweight Champion Sting's career will reportedly end in 2023
After nearly 40 years, Sting's pro wrestling career could officially end on the legend's terms. At 63 years old, his retirement might have been a likely scenario, but the wrestling world was understandably shocked to hear the news. Many fans have enjoyed his numerous antics in AEW, but it seems that The Icon will have his final bout this year.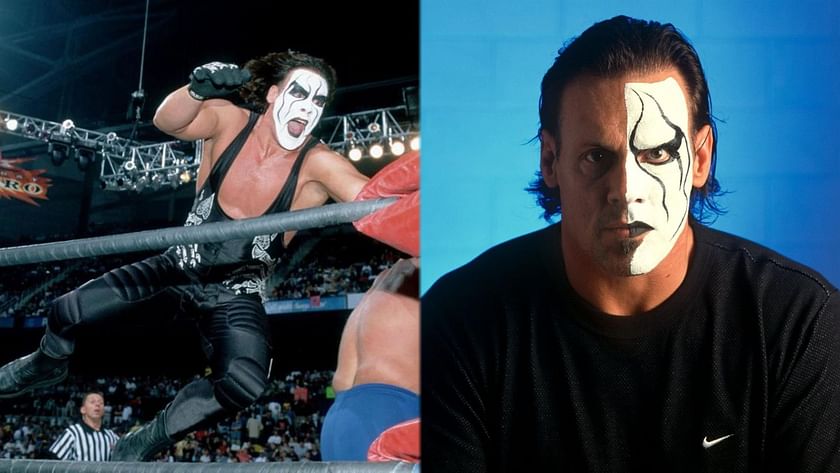 In an exclusive interview with D Magazine, Sting recently revealed that he plans to end his wrestling career in 2023 after his current contract with All Elite Wrestling expires at some point this year.
"His deal with AEW expires sometime this year; he won't say exactly when. When it ends, so will his time behind the face paint," as stated by the article.
Sting's performance in All Elite Wrestling has largely been praised online and by his peers in the industry. The Icon's achievements in the pro wrestling industry will likely go on to be remembered for years to come.
Was Bo Dallas better than Bray Wyatt? A WWE Hall of Famer said so here