Heavenly Delusion episode 9 is out, and the series has introduced another mysterious variable once again. This episode revealed the name of the building in which people like Tokio and Kona resided. There were many elements that viewers could enjoy, and it's safe to say that the anticipation for the next episode is already increasing exponentially.
Kiruko and Maru, on the other hand, finally uncovered the truth behind that crest that was carved on her weapon. They were shocked to know that the emblem on the gun signified a school known as Takahara Academy.
---
A detailed breakdown of Heavenly Delusion episode 9
Ashura's brief backstory is explored
Ashura looked like an extraterrestrial character who resided alongside their classmates in Takahara Academy. This person had superpowers that enabled them to briefly shut down all the cameras throughout the school. They wanted to do this to bid their dear friend Kona goodbye.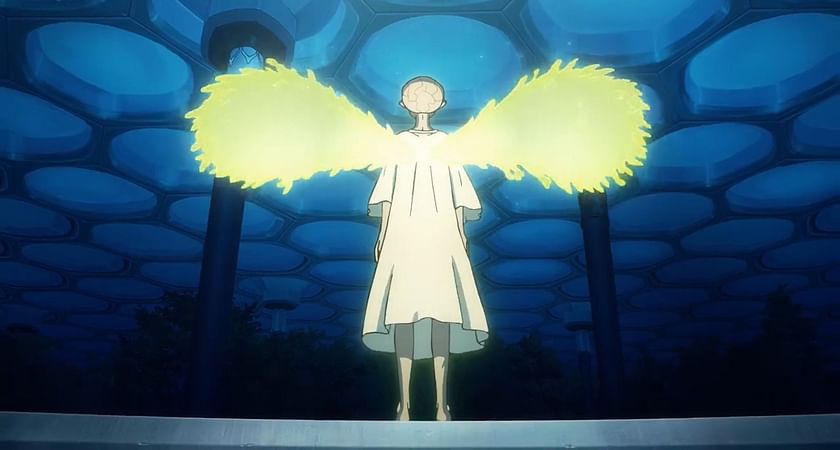 Shortly after, Ashura took their own life. This character in Heavenly Delusion still hasn't been explored thoroughly, and there's much mystery surrounding her. However, later in episode 9, Mimihime was able to see Ashura's figure at the exact spot where she died, while no one else was able to see it.
---
Maru and Kiruko investigate the pin that Dr. Usami had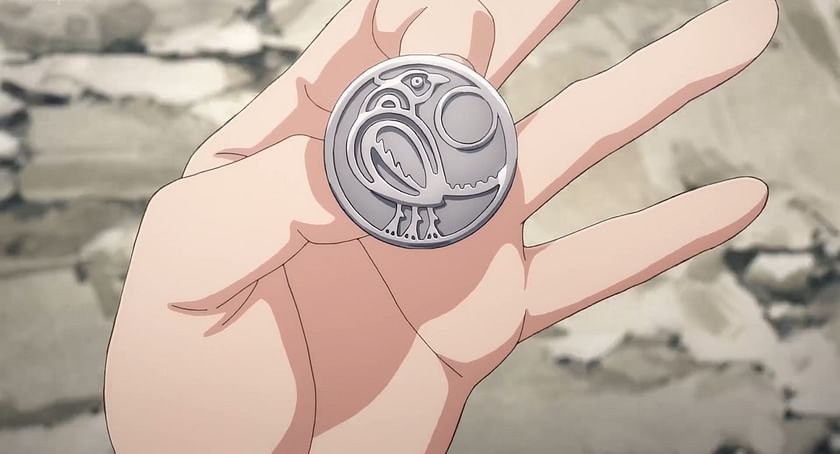 In Heavenly Delusion episode 8, Dr. Usami took his own life. They saw him hold on to a pin that bore the same crest as the one on the Kiru-beam. The two were curious, and they decided to investigate the place where Usami was from.
However, as episode 9 progressed, they encountered a strange man resembling a bandit. He made money by narrating stories, and the duo hoped they could get more clues regarding the emblem, which would explain the reason behind Maru's true goal.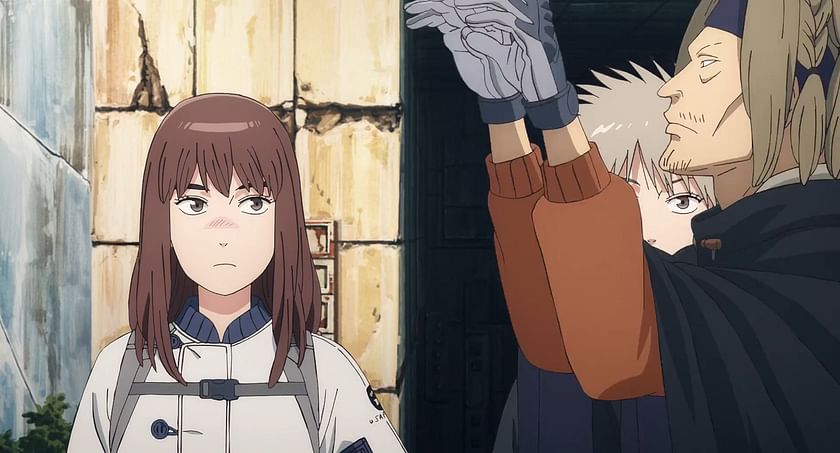 It was quite clear that this man was scamming Maru and Kiruko of some money. The minute Kiruko threatened him, he fled the scene. Kiruko's observational skills were impeccable as she found that very emblem on a signboard. The crest was the insignia of a school named Takahara Academy.
It was no surprise that the entire building was ruined. At this point in episode 9 of Heavenly Delusion, Kiruko had gotten her hands on a letter the Director wrote for the academy. The two soon realized that this academy had numerous branches, and the mystery behind Maru's true goal probably lied in one of them.
In addition, they came across a strange graffiti that resembled a bird-human hybrid, which was awfully close to an abstract representation of Ashura. Once again, Heavenly Delusion managed to expand the world by introducing another unknown mysterious variable.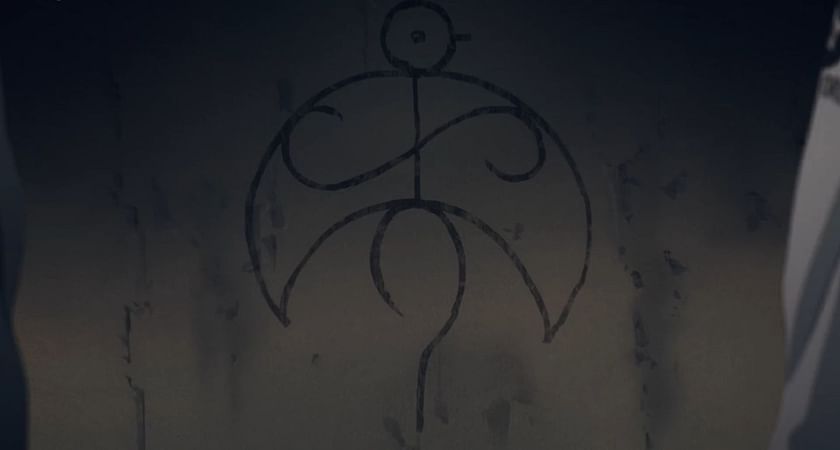 ---
Takahara Academy declares emergency
This episode of Heavenly Delusion managed to shock the fanbase once again. Tokio, who was a little worried about his health, was advised to take rest. The entire institution declared an emergency meeting with all important people who seemed to be board members.
At this point, they were shocked to announce that Tokio was pregnant. The institute never explained the concept of gender or sexual intercourse, which is why they're shocked. Naturally, people were curious as to who the father was. While it wasn't revealed, it is highly possible that the father was Kona.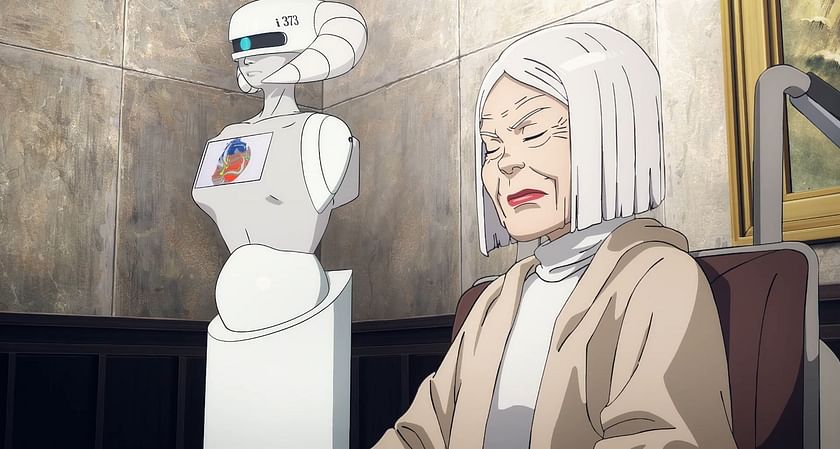 Both Kona and Tokio shared an intimate relationship. The next episode of Heavenly Delusion could possibly reveal the father. At the moment, there are a lot of variables that haven't been explored. However, it is quite clear that the series will slowly unravel all the mysteries as if one were to peel the individual layers of an onion. The anticipation continues to rise as Heavenly Delusion episode 9 ends on a massive cliffhanger once again.
---
Stay tuned for more anime and manga news as 2023 progresses.
Sportskeeda Anime is now on Twitter! Follow us here for latest news & updates.