With author and illustrator Eiichiro Oda's One Piece manga series now officially on a one-month hiatus, fans are looking to celebrate the beloved series in any way possible. Unsurprisingly, many are turning to cosplay to do so, typically either recreating characters from the series in a faithful and accurate way or adding some unique twists, such as gender swapping.
Likewise, one of the most popular characters from the One Piece anime and manga series to be recreated in cosplay is none other than the Wano arc's Yamato. For their unique design and gender ambiguity (allowing fans to gender swap as they please when cosplaying), those within the cosplay community have taken a unique liking to them.
While other characters remain consistent choices, Yamato has definitely emerged as a fan-favorite choice amongst the One Piece cosplay community. Likewise, a recent outing by one cosplayer within the community featuring their Yamato take has fans feeling like the character has truly come to life.
---
One Piece cosplayer shares upper-body Yamato outfit, teasing reveal of full outfit as soon to come
Fan reaction
Instagram user and apparent One Piece fan @smf_frieza (Jami) recently shared the progress she has made so far on a Yamato cosplay. Posted last week, Jami shared the upper half of her Yamato cosplay design, explaining that she's still working on the lower half of the costume but wanted to share what she had.
Likewise, this suggests that a full-fledged shoot with the entire Yamato cosplay is soon to come, which fans in the post's comments section seem fairly excited about. Based on what Jami has so far, the cosplay is an incredibly accurate one, complete with horns, an extremely accurate wig, and a kanobo to finish it off.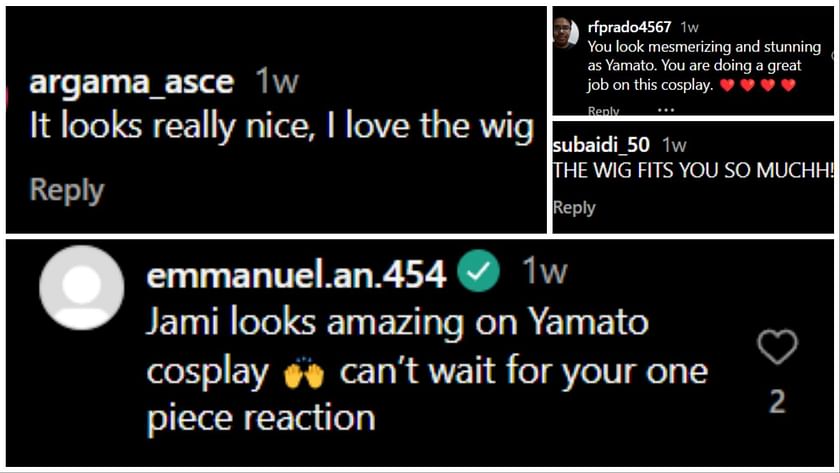 While Jami's latest cosplay is based on One Piece's Yamato, she also cosplays from various other series, as well as other characters from Oda's series. Kyojuro Rengoku from Demon Slayer, Tsunade from Naruto, a genderbent Donquixote Doflamingo, Power and Makima from Chainsaw Man, and more cosplays can all be found on her page.
Fans of Oda's series are being incredibly supportive in the comments, sharing how great the cosplay looks and how great Jami looks in the outfit. Fans are also discussing how they can't wait for other content of Jami's, such as her reactions to anime episodes, trailers, and more on her YouTube channel.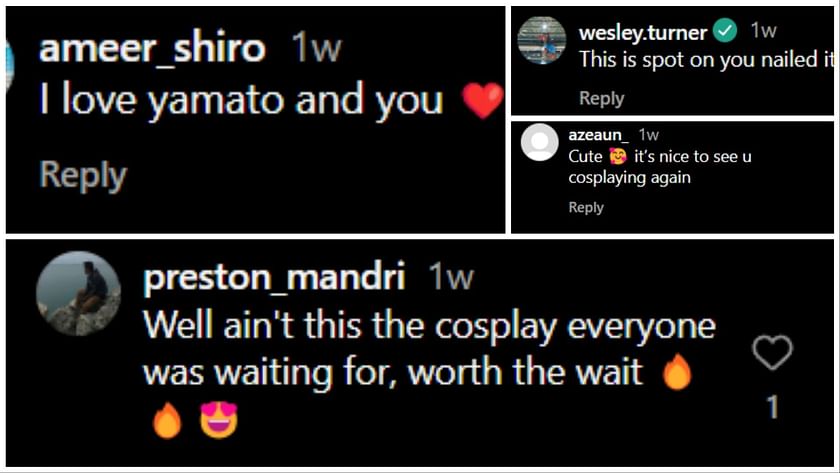 One Piece fans are specifically commending the details of Jami's latest cosplay, which makes it look and feel that much more lifelike. The accuracy of the wig and the horns, as well as going the extra mile to get a kanobo for the shoot, have all been noticed and commended by commenters.
With the manga on hiatus, fans of the series are finding new and inventive ways to engage with their favorite story until it comes back on Monday, July 17, 2023, at 12 am JST. For Jami and others, cosplay seems to be one of these preferred outlets while Oda rests from eye surgery.
---
Be sure to keep up with all One Piece anime, manga, film, and live-action news as 2023 progresses.
Sportskeeda Anime is now on Twitter! Follow us here for latest news & updates.