Boruto episode 283 is set to be released on January 15, 2023, at 5:30 PM JST. The episode will be broadcast on TV Tokyo, Japan, and will be globally simulcasted on Crunchyroll, Funimation, Hulu, VRV, and Apple TV.
In the previous episode of Boruto, Sasuke's inquiry into Kara brought him closer to the Land of Redaku, causing him to recall an earlier occurrence. The viewers witness Naruto suffering from a mystery sickness in the flashback. Sasuke travels to Redaku in search of a cure and discovers a greater mystery at play.
Thus, the hype for Boruto episode 283 is massive as fans will get to see Sasuke delve deeper into these mysteries and figure out how to cure Naruto's illness.
Disclaimer: This article contains major spoilers from the Boruto series.
---
Sakura will be introduced in Boruto episode 283 and help Sasuke find a cure for Naruto's illness
The preview of Boruto episode 283 titled "Sasuke Retsuden: Constellations," confirms that Sakura will be introduced in this episode. She will play an important role in the Sasuke Retsuden Arc and will help in finding a cure for Naruto's illness.
In episode 283, Sasuke will receive rough treatment from the guards as he continues his search inside the Tartar detention facility. He will come face-to-face with the dragon-beast Meno once again and somehow get grazed by him, making him succumb to the effects of a toxin that coated the beast's claws. Sakura will rescue him from this dire situation and heal him from the toxin's effects.
Meanwhile, Kakashi will uncover important information about the Sage of Six Paths and his illness, including information on how to treat it. Sakura will infiltrate the Tartar Observatory as a doctor in order to deliver this important information to Sasuke and inform him of a change in his mission.
She will inform her husband that his mission will be to find "Maps of the Heavens" and obtain the "Ultra particles" that might heal Naruto's illness. The episode will see the pair dive deeper into the mysteries of Tartar and Redaku while sharing some heartwarming scenes together.
---
Recapping the previous episode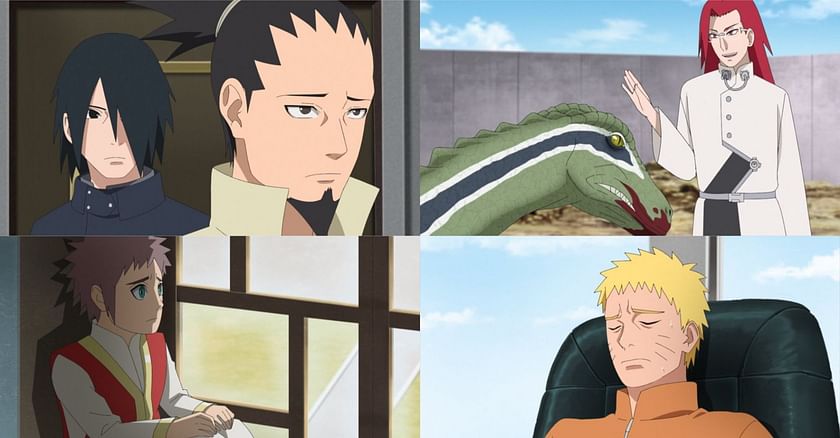 Boruto Episode 282, titled Sasuke Retsuden: Infiltration, began with a flashback to Sasuke's time at Redaku, which he recalled while hunting for the Kara victims. In this flashback, the realm of Redaku is depicted as being in upheaval following the King's death and a famine breakout, with the Prime Minister assuming control of the country during this time.
Sasuke learned in this episode that the symptoms of Naruto's mystery illness resembled those of the Sage Six Paths, whose medical records are kept in Redaku's Tartar Observatory. As part of their punishment, inmates were confined to the observatory and forced to build a massive telescope. Sasuke impersonated an arrest and snuck into Tartar as an inmate to obtain the essential files.
While in the facility, Sasuke learned that the Director of the Observatory, Zansul, was under the control of the dragon creature Meno. After battling the beast, Sasuke found that it was immune to genjutsu and has extraordinary regenerating abilities. Zansul also stated that genjutsu is ineffective against him because his eyes are made of glass. This made Sasuke realize there are deeper mysteries at play that will unravel in the upcoming episode.
---
Final thoughts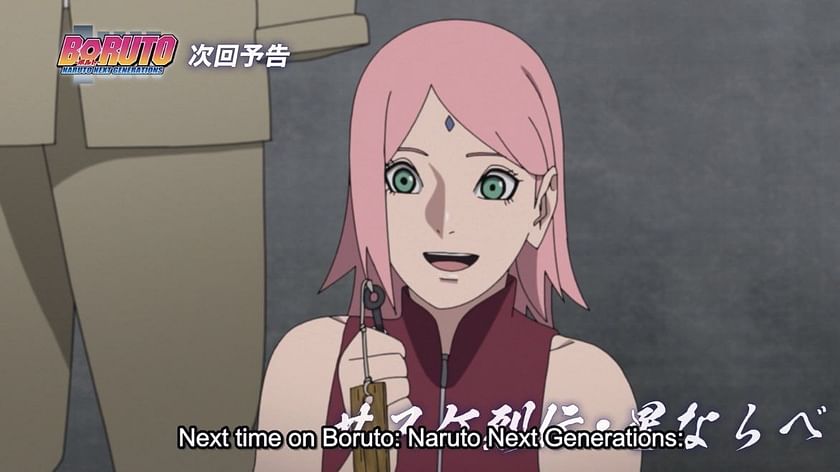 The Sasuke Retsuden Arc began with episode 282, and fans were pleased with how events transpired. However, several fans were dissatisfied with how fast-paced the episode was since it missed many aspects of the light novel edition of the Sasuke Retsuden manga.
The new arc has an interesting story that will be well received if the anime studio makes a faithful adaptation of the manga and keeps the animation quality crisp. Sakura will be introduced in Episode 283, which has fans excited for her reunion with Sasuke, and they expect to witness their chemistry on the screen.
Sportskeeda Anime is now on Twitter! Follow us here for latest news & updates.