With LeBron James just 63 points shy of the NBA's all-time scoring record set by the great Kareem Abdul-Jabbar, he could possibly create a record that might not get broken this century. This is James' 20th season, still playing at the highest level in the league, and many wonder how the King does it.
LBJ compared the iconic mark to Hank Aaron's record of 755 home runs, a mark that once seemed invincible, but then James watched Sammy Sosa and Mark McGwire pursue that impossible task.
"Hank Aaron had it for so long," LeBron James said, via JomBoy Media. "Sammy and Mark McGwire start climbing, and it was like, 'This thing can really happen.' … As a sports person it was fun watching those guys go up to bat and chase it."
•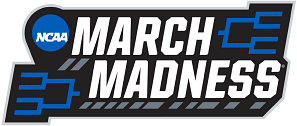 Aaron retired in 1976 with 755 home runs. He broke Babe Ruth's record with his 715th home run in April 1974. Aaron remained baseball's home run king until 2007, when Barry Bonds surpassed him in August of that year. Bonds retired after that season with 762 homers.
James said that even though Sosa and McGwire ultimately were unable to break the record, it was inspiring to watch them bat with the intention of pursuing that elusive goal because, at that very moment, it always seemed as though the record could be broken for good.
Sosa retired in 2007 and has 609 home runs, which ranks ninth. McGwire retired in 2001 with 583, ranking 11th.
James, who plays at the New Orleans Pelicans on Saturday night, could break the scoring record against the OKC Thunder on Tuesday in Los Angeles.
"LeBron James is now on the doorstep of an all-time record," analyst Skip Bayless said. "But he lost me when he went to baseball. It came across as a humble brag."
James, with 38,325 points, compared Kareem to Hank Aaron, who broke Ruth's record, which seemed impossible at the time.
Abdul-Jabbar became the NBA's scoring king in April 1984 and retired in 1989 with 38,387 points. That mark was touted to be unbreakable for a long time, but then up stepped a kid from Akron, Ohio, who took the NBA by storm and is now on the verge of breaking that elusive record.
LeBron James is on the brink of history
LeBron James is in his 20th season and has played in 42 games this year, averaging 30.1 points, 8.5 rebounds and 7.1 assists. In comparison to Kobe Bryant, who averaged 17.6 ppg, 3.7 rpg and 0.9 apg in Year 20, James' statistics are light years better. It's amazing that major performances from James are anticipated every single night, as if he were in his 20s or early 30s.
Bron has participated in 1,408 regular-season games as well as 266 postseason contests. His career total stands at 1,674 games. LBJ has accrued 38,325 regular-season points and 7,631 postseason points during that span.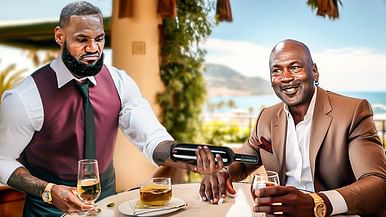 How is Michael Jordan officially richer than NBA's 10 richest players?!
Edited by Joseph Schiefelbein