Brian Cashman, the general manager of the New York Yankees, is still looking for an outfielder after Andrew Benintendi agreed to a five-year, $75 million deal with the Chicago White Sox.
The Yankee management put all their focus on retaining Aaron Judge as soon as the 2022 MLB season came to an end, but along with that, they signed the brute of a starting pitcher in Carlos Rodon and went on to retain Anthony Rizzo. While the Yankees shifted their focus towards their stars, Brian Cashman and Hak Steinbrenner knew that a paramount decision had to be made at the left-field spot.
"The Yankees still would like to bring in another outfielder, but continue to be put off by free agent Jurickson Profar's asking price" - Bob Nightengale (USA Today) via nj.com
•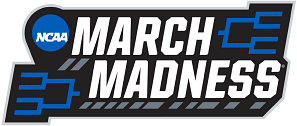 Outfielder Jurickson Profar remains the most eligible free agent. However, his expected signing bonus has roiled Yankee management, making it difficult for the Bronx Bombers to make a firm decision on the left fielder.
The Yankees were also interested in Pirates outfielder Bryan Reynolds and White Sox veteran Josh Harrison. However, only Bryan Reynolds is a natural outfielder, and he himself feels uncertain about his time in free agency.
"As much as I want the Yankees to get Bryan Reynolds, Oswaldo Cabrera can definitely be the man to hold down left field too" - MikeSalvatore10
The last three seasons of Profar's 29-year-old career were spent with the Padres. He played 152 games in 2022, a career-high, and hit .243 with 15 home runs and 58 RBI. Prior to joining the A's, Profar played for the Rangers. The nine-year MLB veteran is a master of all trades, having played all four infield positions in addition to all three outfield spots.
New York Yankees need to mend their left-field crisis before spring training
Jackson Frazier's unsuccessful attempt to claim the left field position is one of the reasons the New York Yankees are still searching for a left fielder. After being released by both the Cubs and the New York Yankees this past offseason, Frazier has now signed a minor league contract with the Rangers. He was previously dismissed by the Yankees last summer.
"Jurickson Profar is more of an upgrade in left than you think, even if it wouldn't be an exciting move. I would rather have Oswaldo Cabrera in out there, but Profar's pull power is intriguing" - Yankeelibrarian
The New York Yankees continue to be interested in free agents David Peralta and Jurickson Profar, as well as another potential trade candidate, Max Kepler of Minnesota.
Without another addition, veteran Rafael Ortega and prospect Willie Calhoun appear to be vying for the starting position with Aaron Hicks, Oswaldo Cabrera, and Estevan Florial. Both players signed minor league contracts with the Yankees this winter.