The latest MLB win projections for the 2023 season were released and had a pretty surreal list of the first 15 ballclubs anticipated to have the most wins in the coming season. The Atlanta Braves led the initial projections, followed by the New York Yankees, New York Mets, Tampa Bay Rays and San Diego Padres.
"Most projected 2023 wins rn," @CodifyBaseball tweeted.
•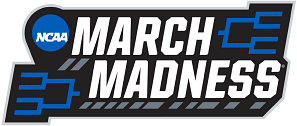 At the All-Star break, the Yankees were the only club in baseball to have more than 60 victories and to be within striking distance of a .700 winning percentage. Additionally, New York had the best run differential (+199) in baseball.
With a total of 111 victories, a franchise high, the Dodgers were the team with the most regular-season victories in the 2022 MLB season.
Since Seattle lost 3-1 to Oakland on July 1, dropping its record to 37-42, the Mariners won 14 straight, and they were always in a good position to reach the postseason and surpass their projected total.
"The braves definitely got worse lol," @Mets_In_2023 tweeted.
"Dodgers are so underrated," HLRacketeer tweeted.
The Mets are fueled by a great pitching staff this season, much like the Yankees. Furthermore, unlike the Yankees, the Mets haven't gotten much out of their top two pitchers thus far. Only 69 innings had been pitched by Max Scherzer, while none were pitched by Jacob DeGrom last season.
MLB 2023 season is nearing, and all the teams will be eyeing elusive postseason spots from the start
There wasn't much to criticize about the Houston Astros' efforts in the 2022 MLB season, whether it be in pitching, hitting or fielding. Despite losing All-Star pitcher Justin Verlander, the team still has outstanding hitters like Alex Bregman, Jose Altuve and AL MVP runner-up Yordan Alvarez.
Aaron Judge, chosen as captain, is the highest-paid position player in history after agreeing to a $90 million, $360 million contract with the Yankees. Additionally, the team was successful in keeping some important players. The Yankees hit 254 home runs in 2022, more than any other team.
"Starting to convince myself that the New York Yankees are going to win the 2023 World Series," Jimmy Randazzo tweeted.
Aaron Boone's team will be difficult to beat thanks to their excellent batting and the addition of right-hander Carlos Rodon to an already strong rotation.
The Dodgers have legendary pitching. They appear primed to once again have the lowest ERA in the league thanks to a trio of Julio Urias, Tony Gonsolin and Clayton Kershaw.
Freddie Freeman had an incredible first season with the Dodgers, winning the NL title in hits and runs. The Dodgers signed J.D. Martinez to a 10-year contract, and Mookie Betts, who has hit 35 home runs, completes their lineup.
Edited by Joseph Schiefelbein