On Thursday, the Houston Astros named longtime scouting executive Dana Brown as their new general manager. Brown will take over for former general manager James Click, under whose tenure the Astros won the second World Series title in franchise history.
Brown's hiring comes after an unsuccessful contract negotiation between Click and Houston owner Jim Crane. Crane reportedly offered Click a one-year contract extension, which the latter rejected.
•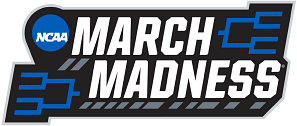 "Congrats to former #BlueJays exec, old friend Dana Brown, named GM of the #Astros . Dana was advisor for the column I wrote on scouting prospect SS Yordy Cabrera at Lakeland HS in 2010. Hard work pays off. Here's link to the @StarSports column" - Richard Griffin
Click became the general manager of the Houston Astros after the club fired former general manager Jeff Luhnow in the wake of the 2017 sign-stealing scandal. The Astros fired Manager A.J. Hinch and general manager Jeff Luhnow in January 2020 after the MLB fined the club $5 million and stripped them of several top draft picks.
Dana Brown became the second official general manager since the scandal, having spent the past four years as the vice president of scouting for the Atlanta Braves. While he has been successful in finding young talent throughout his career, his most successful draft may have come in 2019.
That year, Brown successfully landed starting center fielder Michael Harris II in the third round and projected shortstop Vaughn Grissom in the 11th. He also selected Shea Langeliers, who became the centerpiece of Atlanta's trade for Matt Olson from the Oakland Athletics.
"With the @astros hiring Dana Brown as GM, it's only the 2nd time in MLB history a team has a Black GM & a Black manager. Owner Jim Crane: "I don't see color. I see the person and where he came from.He's qualified. He's gonna do a good job..It's wonderful. It sends a good message" - Mark Berman
A look at Dana Brown's career before the Houston Astros
After his Minor League playing career with the Philadelphia Phillies, Brown joined the Pittsburgh Pirates as a scout in 1994. In 2002, he became the director of amateur scouting for the Montreal Expos before joining the Toronto Blue Jays as a special assistant to general manager Alex Anthopoulos in 2009.
He served as the vice president of scouting with the Atlanta Braves from 2019 to 2022. Dana Brown will now attempt to help the Houston Astros defend their 2022 World Series crown.