Marcell Ozuna, also known as "The Big Bear," is a Dominican professional baseball player for the Atlanta Braves of the MLB. He made his debut with the Miami Marlins in 2013. He began his professional career in the minor leagues, playing for the GCL Marlins, Greensboro Grasshoppers, Short Season Jamestown, and Jupiter Hammerheads.
Beyond the realm of baseball, Marcell Ozuna's personal life has also captured the attention of many fans, especially his wife, Genesis Guzman.
Meet Marcell Ozuna's wife, Genesis Guzman
•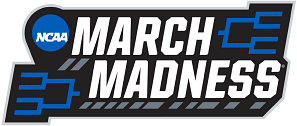 Genesis Guzman is a Dominican model and actress, born on November 28, 1995, in Santo Domingo. She began her career as a model at a young age and has since worked with several renowned brands and designers. Her stunning looks and charming personality have helped her gain a significant following on social media platforms like Instagram.
Marcell Ozuna and Genesis's love story
Genesis and Marcell first crossed paths during their teenage years in the Dominican Republic. After years of dating, Marcell Ozuna proposed to Genesis Guzman, and they tied the knot in 2016 in a beautiful ceremony surrounded by family and friends. Their wedding was a joyous occasion, celebrating their love and commitment to each other.
The couple's love story expanded with the arrival of their children. They have been blessed with two wonderful children who bring immense joy and happiness to their lives. Their first child, a son named Marcell Jr., was born in 2017, and their second child, a daughter named Sofia Valentina, was born in 2019. Marcell and Genesis prioritize their family and create a nurturing environment for their children to thrive.
Marcell Ozuna and Genesis's disputed marriage
Marcell Ozuna's personal life has not been without controversy. In May 2021, he was arrested on charges of domestic violence against Genesis Guzman. According to reports, Marcell Ozuna had allegedly choked and beaten his wife with a cast on his hand, causing several injuries.
Marcell Ozuna was charged with domestic violence, but the charges were dropped after the District Attorney's office reviewed the video evidence and found it didn't match the charges. As a result, Marcell Ozuna was suspended for 20 games, which he served during the 2021 season.
This incident happened after Genesis Guzman was arrested for domestic battery against her own husband almost a year earlier. She hit him with a soap dish, causing a small cut on his face.
While Genesis Guzman prefers to stay out of the public eye, she plays an important role in Marcell Ozuna's life. The couple has two children together and seems to have a strong bond.