The Australian cricket team is one of the strongest in the world. There was a time when they dominated world cricket, literally dismantling opponents one after the other. They still hold the record for being the only team to win five ODI World Cup crowns. They have also lifted the Champions Trophy and the T20 World Cup titles.
Speaking of Test matches, they hold the record for having registered the most consecutive wins (16) in the format, having done so twice. Australian cricket has produced some of the legends of the game - from Sir Don Bradman to Steve Smith.
While they have grabbed headlines for their on-field achievements numerous times, Australia also have the dubious distinction of producing some of the most controversial cricketers. Over the years, a number of big names from the team have been in the news for the wrong reasons.
In this feature, we look at five Australian cricketers who have courted controversy due to their private lives.
---
#1 Michael Clarke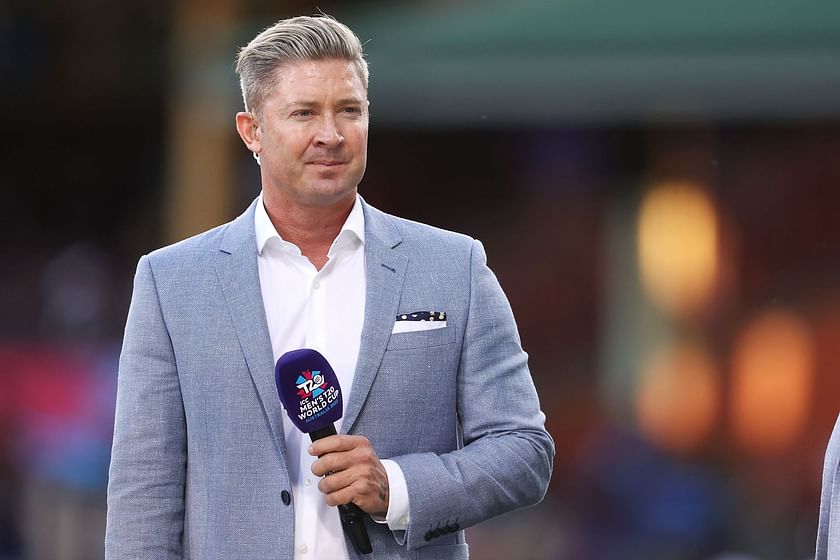 Former Australian captain Michael Clarke is the latest to join the controversial list. A few days back, a video went viral in which Clarke is seen getting slapped by his girlfriend, interior designer Jade Yarbrough. The latter accused the former Aussie batter of having an affair with his ex-girlfriend Pip Edwards.
The public spat was so ugly that the Queensland Police launched an investigation and even fined the sparring couple. A statement from the cops read:
"Queensland Police have issued a 30-year-old Queensland woman and 41-year-old New South Wales man with Public Nuisance Infringement Notices."
The footage that went viral features a shirtless Clarke being slapped across the face in Lion's Park in Noosa, even as the former cricketer denies any wrongdoing.
Reacting to the footage, Clarke issued a statement issued to The Daily Telegraph and owned responsibility for the incident. His statement read:
"I'm absolutely gutted I've put people I hold in the highest regard in this position. My actions in the lead-up to this altercation were nothing short of shameful and regrettable. I am shattered that because of my actions I've drawn women of class and integrity, and my mates, into this situation. I own this fully and am the only one at fault."
Following the incident, it has been reported that the Board of Control for Cricket in India (BCCI) is planning to replace Clarke in the commentary team for the Border-Gavaskar Trophy.
---
#2 Shane Warne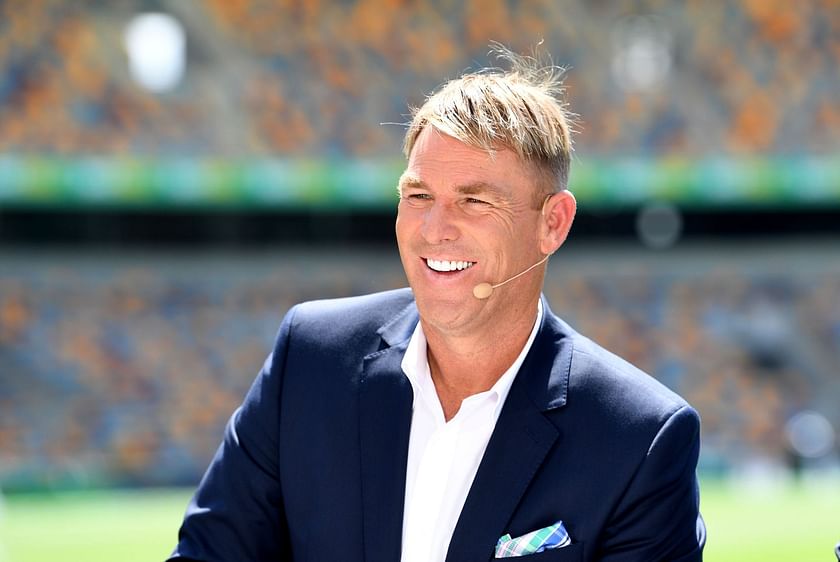 While the late Shane Warne was a wizard on the cricket field, he was mostly in the news for the wrong reasons off it. He had multiple affairs, which led to the breakdown of his marriage with yoga instructor Simone Callahan.
In 2000, a British nurse accused the former leg-spinner of harassing her with lewd phone calls and obscene messages. The controversy led to Warne having to step down from the post of Australia's vice-captain.
During the 2005 England tour, reports emerged that Warne had affairs with two women, Laura Sayers and Kerry Collymore. Sayers claimed that the Aussie legend got naked in front of her and asked her to have sex with him.
Warne was later in a relationship with actress Liz Hurley. The two even got engaged, but Hurley broke the engagement after learning of the former cricketer's affair with a porn star.
---
#3 Tim Paine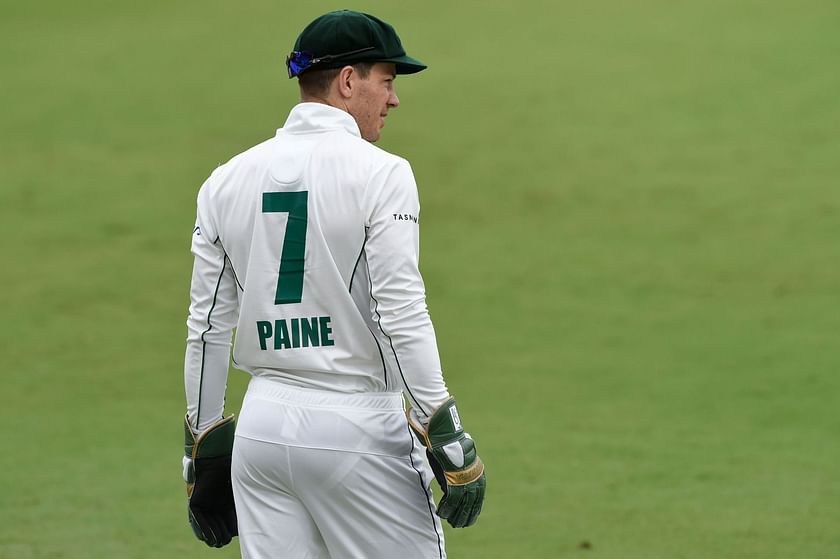 Tim Paine had to step down as Australia's Test captain after an incident involving him sending explicit messages, including an unsolicited picture of his genitals, to a former Cricket Tasmania employee came to light. The incident in question took place in 2017, just before Paine was recalled to the Test team after a seven-year gap.
Cricket Australia (CA) as well as Cricket Tasmania were aware of the controversy and even conducted a joint investigation, which cleared Paine of any charges. Subsequently, the keeper-batter was named Test captain after Steve Smith was banned for 12 months for his role in the ball-tampering scandal.
Writing in his autobiography 'Tim Paine: The Price Paid', Paine lashed out at Cricket Australia, alleging that the cricket board 'abandoned' him after the sexting controversy became public.
---
#4 Brett Lee
Former Australian fast bowler Brett Lee's first marriage to Elizabeth Kemp ended in divorce after just three years. As per some reports, Kemp was allegedly having an affair with a rugby player in Brisbane while Lee was away. Kemp's friend, however, denied the rumors.
Lee's ex-wife even claimed that she was thrown out of their family home even as she desperately sought to save her marriage. Friends of Kemp told The Sunday Telegraph that she endured many months of loneliness in the relationship as Lee was hardly at home due to his string of sponsorship commitments and endorsement deals.
Lee has a son from his first marriage. Following his split with Kemp, he married Lana Anderson in 2014. They have two children.
---
#5 Michael Slater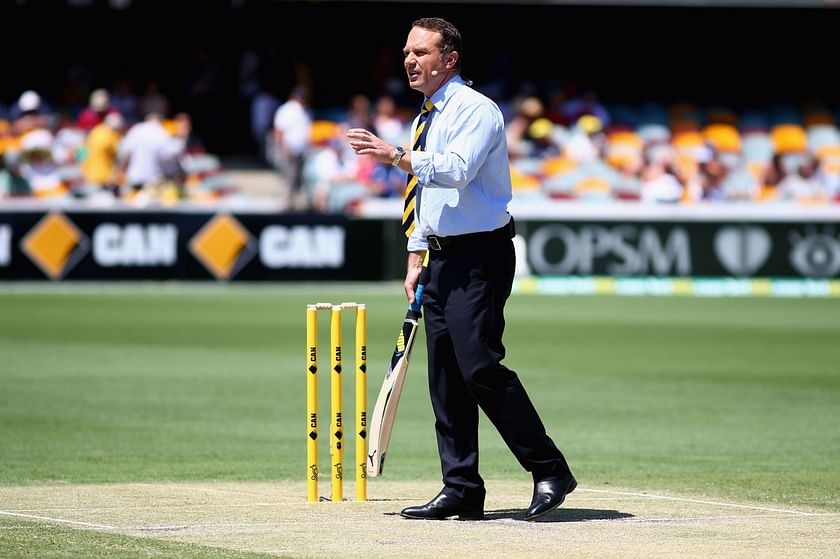 Former Australian opener Michael Slater has been involved in a fair share of controversies post-retirement. In October 2021, Slater's ex-partner Melanie Livesey alleged that the former cricketer bombarded her with messages and then even showed up at her home in Sydney. Livesey went to the cops and accused the cricketer of harassing her. Slater was subsequently arrested and charged with stalking.
Reports claimed that Slater had allegedly called his ex-girlfriend 18 times and sent her 66 texts within two-and-a-half hours before he was arrested. Even as he admitted that he was battling mental health issues, Slater was charged with assault and stalking/intimidating a woman in May 2022.
In November of the same year, the 52-year-old was convicted of domestic violence charges and sentenced to a two-year Community Corrections Order after beaching a domestic violence order by calling an ex-partner 100 times using WhatsApp.
---
Also Read: 3 players who were unfortunate to miss out in the ICC Men's Test XI of 2022