Cricket might be a team sport. But securing one's personal interests is equally important in the sport. Players have got to preserve their place in the national team and withstand the immense competition. However, at times, they end up going a little too far ahead in the quest of their personal goals.
They end up placing themselves or their needs ahead of the needs of the team. This, in turn, results in them being involved in selfish acts - which could either be intentional or unintentional. No matter what they achieve during the course of their career, these dark spots always prevail and are hard to forget.
#5. When Trevor Chappell bowled underarm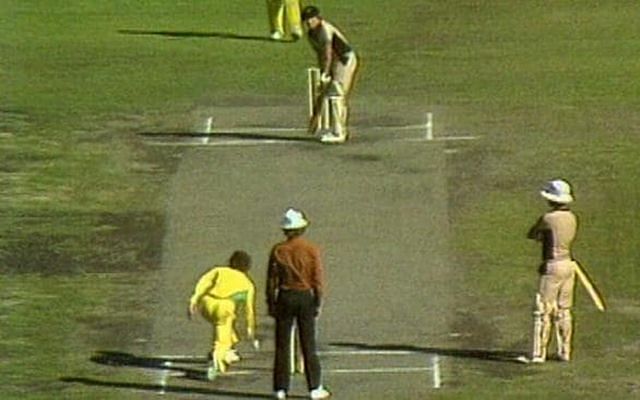 In a game between Australia and New Zealand, the Blackcaps required 7 runs to win off the last win. As long as a legal delivery was bowled, their chances of winning the match were nil. At most, they could try and draw the game by hitting a six off the last ball.
Even though his team wasn't in the danger of losing the match, Australian skipper Greg Chappell wanted to be extra sure that his team got over the line. Greg instructed his brother Trevor Chappell, who was bowling the final over of that match, to roll the ball underarm. This would ensure that the batsman can't hit it over the ropes and maybe score a boundary at most.
Since there weren't any rules about the underarm bowling back then, the umpires posed no objection to it. Australia did manage to win the game. But their morals dropped to an all-time low. This act from the Chappell brothers is considered to be one of the most selfish acts ever in the history of the game. The reputation of the Australian team playing hard and aggressive cricket was damaged after this incident.
4. When David Warner scored a 140-ball 100 in the 2012 CB series final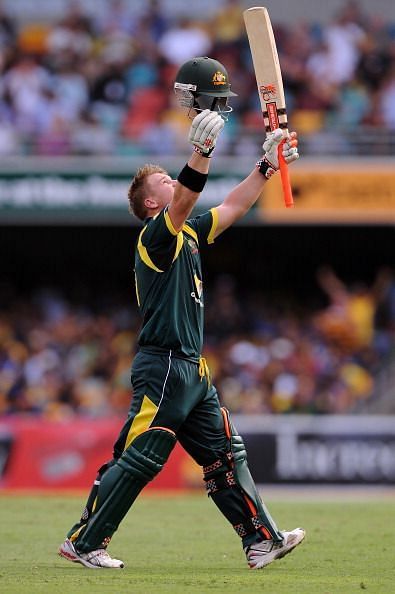 David Warner is one of those flamboyant cricketers who enjoys going after the bowlers. He is extremely powerful and can clear the fence with ease. He often scores at a fair clip and is destructive once he is settled in. However, this left-handed batsman once scored a 140-ball century and that too in an intense CB series final.
In 2012, playing against Sri Lanka, Australia was batting first. The pitch wasn't a tough one to bat on. Michael Clarke scored a 91-ball 117 in the same innings. Warner, who was fresh of a terrific 163 from the previous game was expected to repeat the heroics. But he could never get going and only found the fence on five occasions. He was dismissed in the 46th over and Australia only managed to put up a below-par total of 271/6.
A century from Tillakaratne Dilshan and twin half-centuries from Kumar Sangakkara and Mahela Jayawardene ensured that Sri Lanka won the match with more than 5 overs to spare. Warner wasn't able to accelerate at the right time resulting in a match-losing knock.
3. Suraj Randiv bowled a no-ball when Virender Sehwag was batting on 99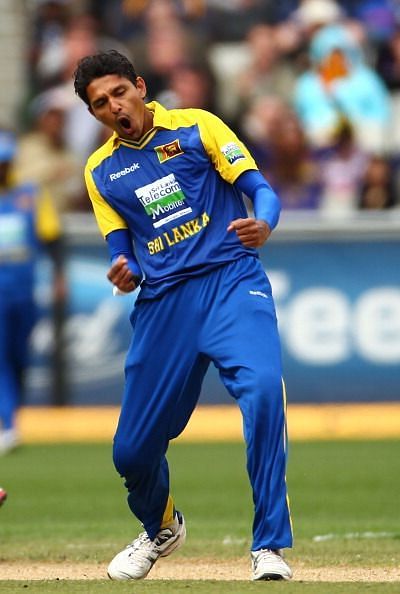 In 2010, the Sri Lankan players did everything possible to prevent former Indian opener Virender Sehwag from scoring a century. India played a tri-series in that year which involved Sri Lanka and New Zealand. In one of the games, India bowled the Lankans out for a paltry score of 170 runs.
The chase was considered to be an easy one for India. But the side was dented early as they lost three quick wickets. At 32/3, the side was subjected to a great deal of pressure before Virender Sehwag decided to counter-attack the bowlers. He smashed them all around the park and was unbeaten on 99.
At this point, India just needed one run to win the game and Sehwag smashed the ball from Suraj Randiv for a six. However, the bowler bowled an intentional no-ball and this run was counted first. Therefore, Sehwag was left stranded on 99. Randiv was banned for one match due to this act of his.
2. Dinesh Karthik first, Lasith Malinga next prevent Sachin Tendulkar from scoring a century in 2009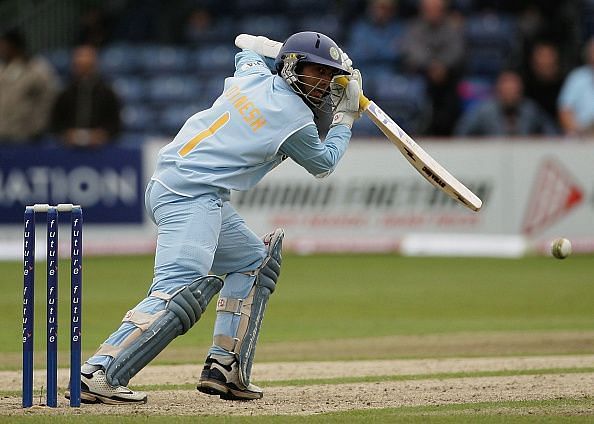 The man who hit 100 international centuries, Sachin Tendulkar, failed to get to the triple digits on many instances despite getting extremely close. The batsman was dismissed in the 90s many times. But, in 2009, he had a wonderful opportunity in front of him to register his 46th ODI century.
In a game against Sri Lanka, India was chasing 240 runs and was at 226/3 after 41 overs. Tendulkar, who was on 90, took a single off the second ball of the 42 over. His partner, Dinesh Karthik could have played the remaining four balls out and given an opportunity for Sachin to complete his century. But, he hit a six in that over which meant India needed just 7 runs to win the match.
In the next over, Sachin hit a four and took a single. He was on 99 and it was sure that Karthik would fend all the remaining deliveries in the over. However, to his misfortunes, Lasith Malinga bowled five wides and left the legendary batsman stranded on 96. But being a sport that he is, Sachin didn't bother and happily shook hands with the other players after India won the match.
1. MS Dhoni's knock against England in 2018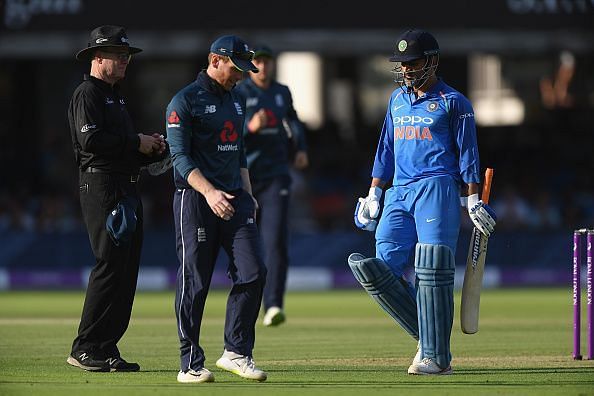 On their tour to the United Kingdom in 2018, India had a positive start against England. They won the T20I series 2-1 and the spirits of the players were high. When these two teams met in the 3-match ODI series, India had a great start as they won the first ODI by 8 wickets and 59 balls left.
But England came back strong in the second match. They won the toss and opted to bat first. A century from Joe Root and fifties from Eoin Morgan and David Willey steered them to 322/7 in 50 overs.
India's highly reliable top-four couldn't really convert their starts in this match. Suresh Raina looked good for his 63-ball 46 but got out at the wrong time. MS Dhoni, who was batting at one end, kept running out of partners constantly. After Hardik Pandya was dismissed in the 39th over, there wasn't any batting left.
So, MS Dhoni was expected to go after the bowlers and get India as close as possible to the target. But the wicket-keeper batsman didn't bother about scoring quickly and fended at a lot of deliveries. He was even booed by the crowd and was dismissed after scoring 37 off 59 balls. He hit just two fours during his knock and India eventually lost the match by 86 runs. The team went on to lose the series as well later on.