Five lessons Australia will take home from the 4-0 drubbing
1.66K //
25 Mar 2013, 21:30 IST
There is little doubt in people's minds that Australia were comprehensively overwhelmed by India in all three aspects of the game, but where did they falter the most? What are the areas on which Australia really need to work to have any chance of winning a Test match in India? The following statistical review attempts to answer these questions, where the performance over the entire series has been considered for comparison.
1. Their No. 3-No. 4 pairing had a horror series
The batsmen who came in at No. 3 for Australia scored a disappointing 186 runs in 8 innings, at an average of 23.3, while those who came in at No. 4 scored an even more disappointing 90 runs in 8 innings, at an average of 11.3.
Seven years ago, when Ricky Ponting and Damien Martyn played for Australia, these numbers were unimaginable and the form and consistency of this hallmark No. 3-No. 4 pairing was one of the reasons for Australia's unmatched success. Clearly, the current crop, in Phil Hughes and Shane Watson, is not living up to those lofty standards.
In comparison, the batsmen who came in at No. 3 for India scored an excellent 333 runs in 7 innings, at an average of 47.6, while those who came in at No. 4 scored an acceptable 192 runs in 7 innings, at an average of 32.0.
2. They did not have enough spinners
Out of the 611 overs that Australia bowled in this series, only 287 (47%) were bowled by spinners while 323 (53%) were bowled by pacers. In striking contrast, out of the 774 overs that India bowled in this series, 613 (79%) were bowled by spinners and only 161 (21%) were bowled by pacers.
It should be apparent to the Australians that one does not come to the subcontinent with one recognized spinner and expect to win. This is even truer when your only spinner isn't even an experienced and accomplished one. Playing to your strengths is one thing, but on tracks that turn sideways, even the best fast bowlers are not as effective as average spinners. This is apparent when we compare Peter Siddle and Ravindra Jadeja. Undoubtedly, Siddle is the more accomplished bowler but he managed to take only 9 wickets in the series, while Jadeja took 24.
3. Their bowlers were badly out of form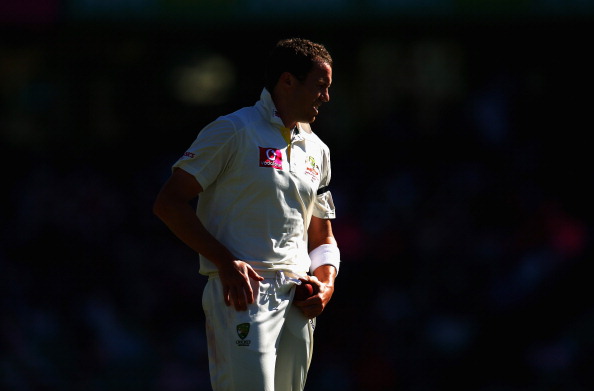 The Australian pace attack bowled 324 overs for their 22 wickets in the series (averages to a wicket every 15 overs) while the Indian pace attack bowled only 161 overs for their 13 wickets in the series (averages to a wicket every 12 overs).
The Australian spin attack bowled 287 overs for their 27 wickets (averages to a wicket every 11 overs) while the Indian spin attack bowled 613 overs for their 65 wickets (averages to a wicket every 9 overs).
This is apart from the fact that when combined, the Indian bowlers took 78 wickets in the series compared to only 49 for the Australians.
Indian spinners were expected to outdo their Australian counterparts, but the striking feature of the above statistic is the fact that the Indian pacers also performed better than the Australian pacers. If you consider your bowling to be more pace-oriented than spin-oriented, your pacers can't perform like they did in this series.
4. Wickets fell in a heap too many times
101/3 to 137/7 (4 wickets for 35 runs), 208/4 to 236/10 (6 wickets for 28 runs), 108/3 to 131/10 (7 wickets for 23 runs), 139/0 to 151/3 (3 wickets for 12 runs), 244/4 to 251/7 (3 wickets for 7 runs), 119/4 to 126/7 (3 wickets for 7 runs), 106/2 to 136/7 (5 wickets for 30 runs), 41/2 to 53/5 (3 wickets for 12 runs) – too many times did the Australian batting collapse. To recover from the loss of a couple of wickets takes time, but when you lose 7 wickets in a heap, there is almost always no hope for recovery.
The match slid away from Australia during these lapses in concentration – the momentum of the game swung completely away from them. One or two of these hemorrhages may be pardoned, but the Australians' concentration seem to lapse every innings; this was unacceptable.
5. Clarke and Watson aren't good enough leaders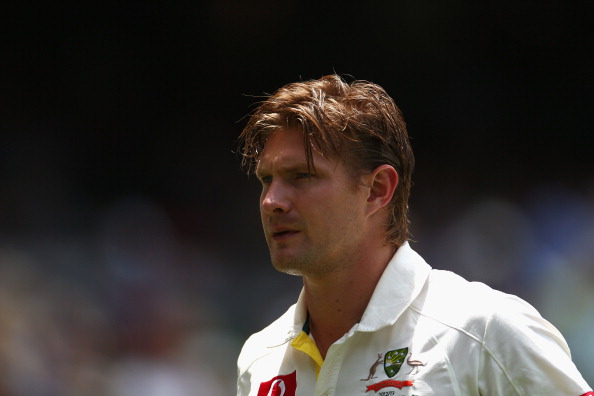 No statistics required for this one. The Australians never seemed like a cohesive unit who had come to India with a plan. Even if they had a plan A, when that went awry, there was no plan B to fall back upon. The result was that when hapless bowlers looked to their captain for guidance, he was standing in the slip cordon with his hand covering his face, wondering what he would say at the evening press conference.
Except for his own form (which was the only silver lining in a very grey cloud), Michael Clarke showed little to no signs of leadership – no bold fielding changes, no thoughtful bowling changes, no tactical batting line-up changes, nothing (except for the declaration in the first innings in the second Test – which I couldn't understand – their lower order had shown impressive resilience, why should he stop them from scoring valuable runs?). He was very passive in the field and did not affect the game as much as he ought to have. The same goes for Watson, who was the stand-in captain in the last Test – nowhere did we see a man intent on leading his team to victory.
In my opinion, this transitional phase in Australian cricket – when the greats have retired and a new team is being built from scratch – requires a leader, now more than ever. They need someone to do what Dada did for India – he shaped raw talent into cultured cricketers and provided the platform for his own and Dhoni's later success.
Ricky Ponting's resume as a skipper looks brilliant but give anyone the team he had, and they would win. A captain's contribution wasn't required for 'The Invincibles' – however, it is very much needed right now.
The Australian Media has condemned the current Australian team, calling them the worst team in the past 34 years, which unfortunately isn't far from the truth. Undoubtedly, a new set of players will take time to adjust but if Australia are to prevent their cricket structure from declining rapidly, serious reforms are to be made.