Men with the golden arm - Top 5 part-time bowlers in world cricket
30.31K //
12 Dec 2013, 20:14 IST
Part-timers, or non-regular bowlers, as most captains wish to call them, are among the biggest assets for a captain to have, when nothing is going right on the field. Often, these bowlers break the concentration of a batsman, and make them play false shots. These bowlers are often the trump cards that fielding Captains often use when all else has been tried and nothing has worked. We take a look at 5 of the best non-regular bowlers doing the rounds in world cricket at the moment, in no particular order.
1. JP Duminy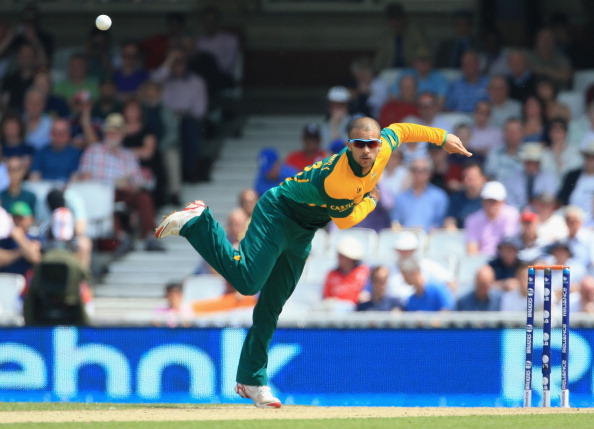 JP Duminy
A nagging off break bowler who has great control over his deliveries, Duminy is important to South Africa, especially when they decide to go in with an all-pace attack. Duminy is necessary to provide a bit of variation, and also to give the fast bowlers some rest. He can always be relied upon to be economical and to keep one end shut, for the attack to continue at the other end. Duminy is a more than handy bowler, especially in ODI cricket where he boats of an economy rate less than 5, which is remarkable considering the fact that he is known more for his prowess with bat in hand, than as a bowler.
17 wickets in 19 tests, and 35 wickets in ODIs mean that along with keeping things tight, he has the ability to break a partnership.
Also read - Best bowling figures in world cup