Aakash Chopra has explained why David Warner has been found wanting in Tests played in India despite having a great record in white-ball cricket across the world.
India will host Australia for a four-match Test series, with the first game to be played in Nagpur from Thursday, February 9. The visitors will hope that Warner gives them a solid foundation at the top of the order in their quest to wrest back the Border-Gavaskar Trophy.
On the Aakashvani show on JioCinema, Chopra highlighted that David Warner's Test numbers in India are not commensurate with his white-ball numbers across the world, saying:
"David Warner is a different phenomenon in white-ball cricket, wherever in the world he might play. I would say you can get him to play on the moon as well, there also he will hit. But when he comes to India and plays Test cricket, suddenly something happens to him, he doesn't score runs."
The former Indian opener feels Warner's tendency to play away from his body with limited foot movement proves to be his stumbling block, observing:
"Why is Test batting so difficult for him in India? Warner's story is the sort of playing style he has, his front foot doesn't go forward much and his hands go towards the ball, which is his natural way of playing."
Chopra pointed out that such an approach yields dividends on bouncy and pacy tracks, explaining:
"He hit a double century against South Africa recently, so it works if there is bounce on the pitch. It is, of course, slightly difficult at the start but if the pitch has bounce and good pace, then his playing style - on the rise, through the line - he is brilliant."
Warner smashed a double century in last year's Boxing Day Test against South Africa. His blazing knock helped the hosts beat the Proteas by a huge margin of an innings and 182 runs.
---
"You don't get opportunities to play too many shots" - Aakash Chopra on David Warner's struggles in India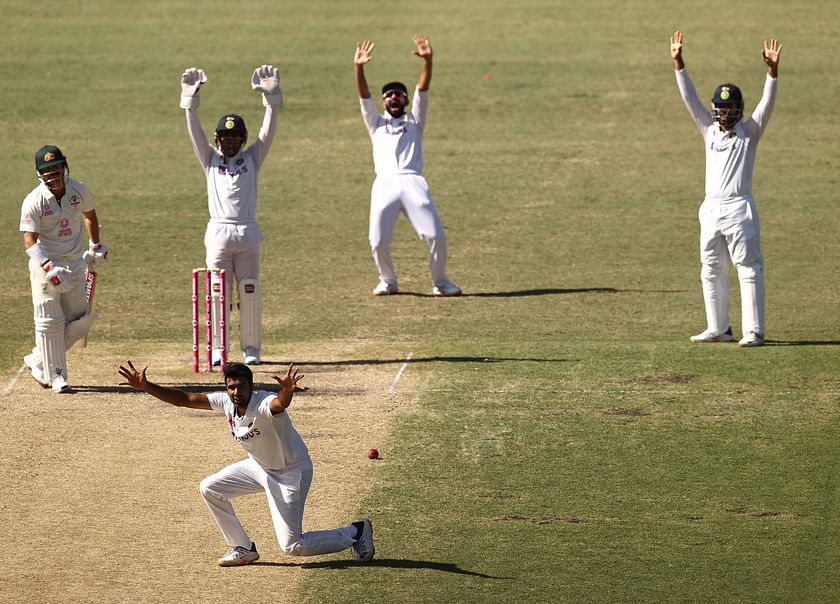 Aakash Chopra highlighted that batters can't afford to play on the up or through the line on Indian Test pitches, elaborating:
"In India, you can neither play through the line nor on the bounce, because there is no life in the pitch. You try to hit hard but the ball stops there only, especially the red SG Test ball and the sort of pitches we play on, there you don't get opportunities to play too many shots."
The reputed commentator added that the left-handed opener is not fed deliveries in his strong areas in India, explaining:
"More importantly, what is David Warner's strength? Drive is okay but he cuts and pulls well. We don't give him the balls there. The bowling is not done there in India. You don't get the room to cut the ball and even if you do, you don't get the bounce, and no pace even if there is bounce. Similarly, you cannot play the pull also that well."
Chopra concluded by pointing out that Warner's defense is found wanting against the likes of Ravichandran Ashwin, stating:
"So these two things keep him slightly quiet and then the defense, it is what it is. As soon as he comes, Ravichandran Ashwin or any other spinner will come and they will ask him to defend. There he gets stuck, he has very little confidence in his defense. He goes with hard hands towards the ball and whoever does that, is not able to do anything."
David Warner has aggregated 1148 runs at a below-par average of 33.76 against India. He has fared even worse in India, with his 388 runs in eight Tests coming at an underwhelming average of 24.25.
Poll : Will David Warner score a half-century in the first Test against India?
14 votes