Former South African opener Hashim Amla has advised his compatriots on how to cope with the noise in stadiums during the 2023 World Cup in India, especially against the hosts at the Eden Gardens in Kolkata. The former captain reckons that the focus must firmly be on the task at hand and in the moment.
The Proteas face hosts India at the Eden Gardens in Kolkata on November 5. While South Africa are marginally ahead in head-to-head numbers in the World Cup, the Men in Blue won comfortably in their last two meetings in Melbourne (2015) and Southampton (2019).
Speaking to iol.com.za, Amla said that the loudest noise is one's head when asked how South Africa can tackle a crowd of 95,000 at Eden Gardens. However, the former player backed the South Africans to handle the pressure well, as most of them have played in the IPL.
"The loudest noise is the one in your head. So, you've got to keep track of what your thoughts are, keep pulling yourself to the moment of what needs to be done, and then succeed in that moment.
"Playing in India is going to be amazing for them. Some may not have, some may have experienced it, having played IPL. I would think most of them would be used to the buzz and excitement, which was not there 10 years ago."
The Proteas' recent come-from-behind 3-2 series win against Australia should serve as a significant boost ahead of the showpiece event.
---
"It's no surprise that he's done well" - Hashim Amla on Temba Bavuma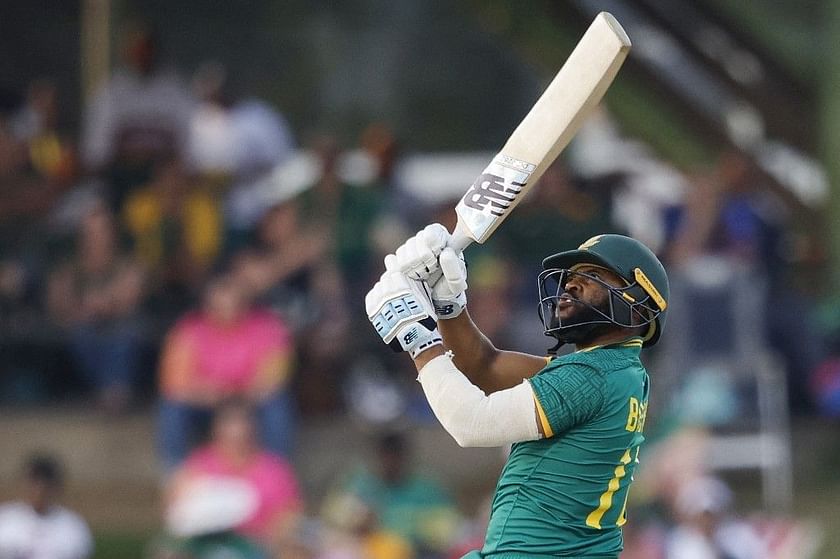 With Temba Bavuma undergoing some rocky days as captain, Amla reckons he has transformed into a remarkable player in the last two years and has earned the respect of his teammates:
"Temba is an amazing player. Over the last couple of years, he has gone a few levels up. I remember when Russell (Domingo) was coach, we always felt Temba would be an amazing one-day cricketer.
"For me, it's no surprise that he's done well. To have a captain leading from the front, runs-wise, is very important. He has the respect of the players, so the blocks are lining up nicely for something great to be achieved."
When asked about the probable semifinalists at the 2023 World Cup, Amla added:
"I'll go with India, Pakistan, South Africa and England."
The Proteas open their campaign against Sri Lanka on October 7 in Delhi.