New Zealand head coach Gary Stead recently hinted at Trent Boult's absence from the two-match home Test series against England in February. With the left-arm seamer set to return home just two days before the start of the Test series, he is unlikely to link up with the squad.
Boult, no longer New Zealand's centrally-contracted player, is currently plying his trade for the Melbourne Stars in the Big Bash League (BBL). After the tournament, the 33-year-old will head to the UAE for the inaugural ILT20 league to play for the Mumbai Emirates.
The first Test against England commences at Mount Manuganui on February 16, four days after the end of the ILT20.
Stead revealed he had discussions with Boult and is unlikely to play in the Test series against England from a workload perspective. As quoted by ESPN Cricinfo, he said:
"No, I wouldn't have thought so. I mean Trent and I have had discussions and I think his return from the UAE would only be a day or two immediately prior to that [start of England Tests]. I think from a workload perspective that's out of the picture."
The Rotorua-born swing bowler hasn't played Test cricket since June last year and even opted out of the recent series in Pakistan. He will also miss the limited-overs series against Pakistan and India.
---
"There is natural wear and tear on players" - Gary Stead addresses Matt Henry's injury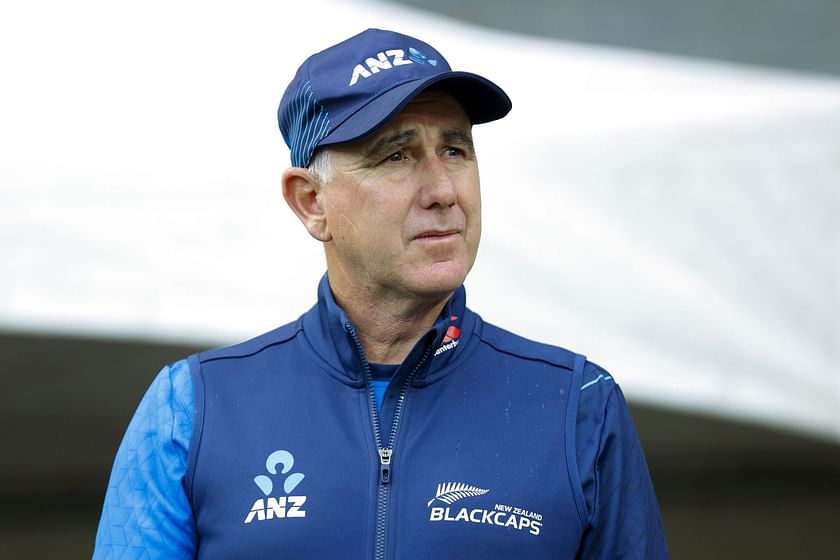 With Matt Henry set to miss the white-ball rubber in Pakistan and India due to abdominal strain, Stead believes fielding for eight sessions in a Test does take a toll on players.
"It has been tough playing ten days essentially out of the last 12 in Karachi and that being full days with no weather breaks," he added. "So when you've been in the field for eight sessions in each Test match, I guess there is natural wear and tear on players."
The 50-year-old also suggested that Tom Blundell will be fit in time for the home Test series against England after sustaining a left adductor strain. He continued:
"We expect Blundell's injury to be anything between two to four weeks, in terms of a full return to play, but we're hopeful the way he has progressed in the last day or so that it will be on the shorter side of that period of time."
The last time the Kiwis hosted England for a Test series, the home side won the two-match rubber by 1-0.