Australian batting legend Greg Chappell believes Virat Kohli's hunger to score runs against the Australians, coupled with the conditions at the Kensington Oval, could work in his favor during the WTC final. The summit clash starts at the Oval on June 7.
Kohli boasts impressive numbers against the Aussies in Tests, having scored 1979 runs at an average of 48.26 with eight centuries in 24 matches.
Speaking on the show Backstage with Boria Majumdar ahead of the marquee clash, Chappell expected the Indian superstar to be up for the battle. He said:
"Virat loves to bat against the Australians. We have seen that in Australia. His record is evidence of how good he is. He loves a contest and is never one to back off from one. The Oval from all of my experience is going to have bounce and it will suit Virat. You have said to me that the weather has stayed dry so far."
"If the weather continues to stay dry, the Oval is as close to an Australian wicket in England as you will ever get. And that will suit Virat. I think if he is mentally switched on like I have said to you earlier in the conversation, he will get runs for India. He is a very good player and someone who can make a telling difference."
Virat Kohli scored a brilliant 186 in his last Test innings against Australia in the Border Gavaskar Trophy in Ahmedabad.
The Delhi-born batter was in sublime form in the recently concluded IPL, scoring 639 runs in 14 games at an average of 53.25.
India will look to break their drought in ICC events and capture a title for the first time since the Champions Trophy in 2013.
Virat Kohli has a poor Test record in England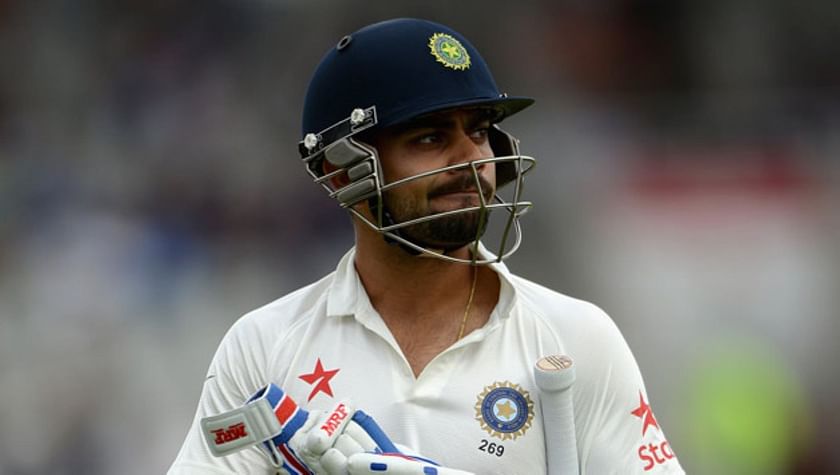 Virat Kohli endured a difficult time on his tours to England in 2014 and 2021. The former India skipper had arguably the worst series of his illustrious career during the 2014 tour of England, failing to reach 50 even once in 10 innings during the five-match Test series.
However, Kohli roared back in his next tour in 2018, amassing over 500 runs in five Test matches at an average of 59.30. Things seemed to regress again on his next England tour in 2021. The 34-year-old didn't live up to his lofty standards, averaging 31.14 in four Tests.
Greg Chappell said that the English bowlers exploited the conditions well to trouble the former India skipper.
"Virat Kohli was asked a lot of questions in England in 2014 and 2021 by Anderson, Broad, and the rest of the English bowlers. They bowled some excellent lines and lengths to him in conditions that suited them. They knew he is the best and lifted themselves up when bowling to him. To think or say that the Australians will be able to do the same from ball one is not correct. The English know their own conditions better than anyone else in the world," said Chappell.
Overall, Kohli has a mediocre record in Tests in England, averaging 33.32 in 16 matches with only two centuries to his name. His record at the Oval makes for even worse reading, with an underwhelming average of 28.16 in three Test matches.
However, facing the taller, faster Australian bowlers, who rely more on seam movement and bounce, will be a whole new challenge for Kohli in English conditions.