The 2023 World Test Championship (WTC) final is likely to kickstart at The Oval on June 8, according to the Times of India. The marquee fixture is also expected to include a reserve day to make up for lost time due to rain.
Nevertheless, the International Cricket Council (ICC) is yet to announce the dates. The likely dates of June 8-12 means there should be a sufficient gap between this year's IPL, slated to end in the final week of May, and the WTC final. This hints at a welcome break for the Indian players should Rohit Sharma and Co. qualify.
India and Australia are in pole position to qualify for the WTC final, with both teams occupying the top two spots. Australia have lost only one game in this cycle and have 75.56% points while India have suffered four defeats and have 58.93% points.
Sources from Times of India have also confirmed that Pat Cummins and Co. will partake in a short camp in Bangalore ahead of the four-Test series against India, starting in Nagpur on February 9.
Australia need one more win to seal their WTC final berth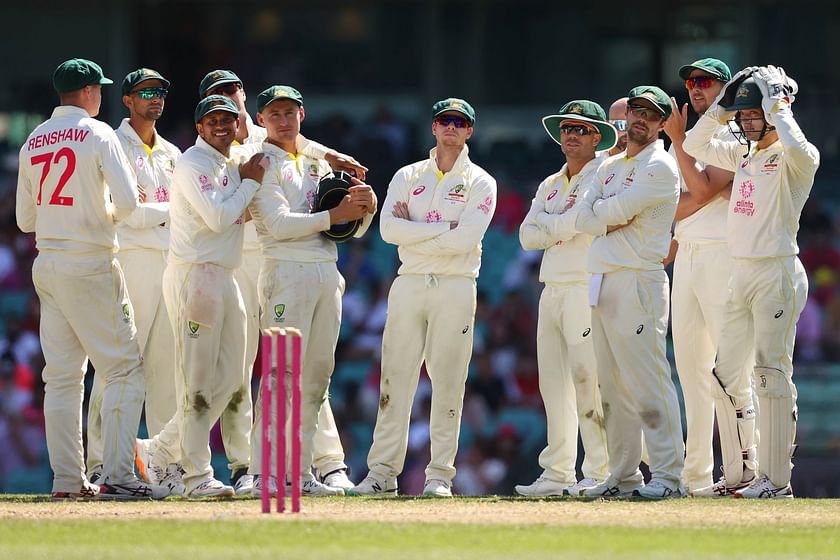 With Australia already on top, they need only one victory from their remaining four Tests to progress to the final. The only scenario in which they could miss out on it is if they lose all four Tests in India and Sri Lanka sweep New Zealand 2-0 in March.
A 4-0 loss for Australia will see their percentage drop to 59.65, while a 2-0 victory for Sri Lanka will take them to 61.11.
Should Sri Lanka win 1-0 in New Zealand, their percentage will rise to only 55.66, which will be below Australia even if they lose to India. New Zealand, the inaugural WTC champions, are out of the race to the final in this cycle.
Australia also have to be careful not to concede any penalty points. The selectors have picked their 18-man squad as they aim to win their first Test series in India since 2004.