No matter when the end comes for Sachin, cricket will survive
1.25K //
02 Dec 2012, 17:33 IST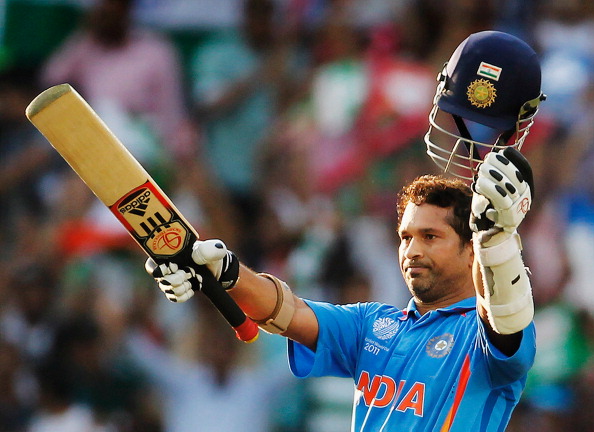 It is up to Sachin to decide whether he should retire or not. On one hand, there are few fans who are demanding his retirement while on the other, there are many who want him to continue. Both the parties have conveniently forgotten that it is unethical to force one's opinion on the other. Just because certain section of people believe he is not good enough, following his long slump in form, he is not going to hang his boots. Likewise, he is not obliged to change his decision if he makes up his mind to quit, just because his ardent fans cannot do without him.
Most of Sachin's fans seem to have developed a feeling of insecurity and have been living in a sort of phobia for quite some time now, dreading the possibility of the great man's retirement. It is pretty obvious that they don't want to see that day when cricket is deprived of the services of India's batting maestro. For them, cricket begins and ends with Tendulkar. Interestingly, one of my friends very recently remarked, "if Sachin retires, no one in India would watch cricket." It came as a surprise for a die hard cricket fan like me to know that there are some people in this world who rate individuals above the game itself.
The game of cricket was in existence for over hundred years before Sachin started wielding his willow and should continue to survive even after the batting legend's era gets over. A game should not come to a standstill following an individual's departure. Only a couple of days earlier, Ricky Ponting announced his retirement but none of the Australian fans made any hue and cry about it. We saw Michael Clarke sobbing a little during the press conference and now back again, he is seen leading his side against South Africa in Perth. He has accepted his teammate's decision to depart from the game and has started focusing on the next match.
This is how Australian cricket has been progressing for long. They had also lost so many great cricketers ever since Bradman departed, scoring a duck in his last innings, bowled by Eric Hollies. When Shane Warne retired five years ago, it was perceived as the end of a bowler who revolutionized leg spin. Similarly, when Steve Waugh made his exit, they lost one of their best leaders ever. But none of those losses left them stunned and petrified. They had always looked forward and kept moving on. Neither the cricket fans nor the cricketers had made it a big issue whenever their big guns departed from the game. The team from down under have been overwhelming us by producing world beaters time and again, and it is only because they seldom used to give undue importance to any individual, no matter how big a player he had been.
On the contrary, in India, most of the cricket fans – or should I say, Sachin's fans – are of the opinion that their idol's retirement would mark the end of the world. While there can be no second opinion on the fact that Sachin is one of the best batsmen India has ever produced, it should also be accepted that his skills have been ravaged by time, which doesn't spare anyone. Just like the bitter truth called death, which is inevitable for every living entity in this world, every sportsman has to call it a day sometime. It is not that Sachin will give a bitter pill for all his fans to swallow by announcing his retirement today or tomorrow but he will have to do it eventually when he feels he is done with the game. If it happens – instead of ruing his exit from international cricket – his fans have to be prepared to respect and welcome his decision.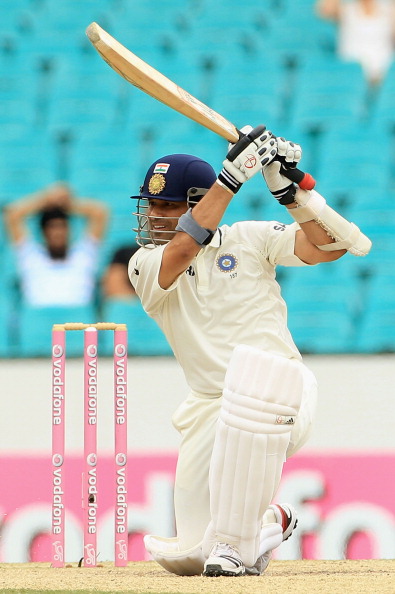 I loved Viv Richards' remark when he commented not so long ago that we have come into that stage of his career where we have to enjoy his batting as long as we can. Sachin has been playing active cricket at international level for the last 23 years, having not been dropped even once in his elite career. A very few but precarious hiccups like back pain and tennis elbow, which came in the way, were also successfully eradicated, thanks to the resolve that he showed in playing the game which he loves the most even now. We have to consider ourselves rather fortunate for having been able to see the master blaster in action for so long. So it is not advisable for cricket fans to relinquish the game totally, mourning Sachin's retirement, whenever it happens.
And why should cricket fans ever contemplate doing so? Is it because Sachin is the best batsman ever to have played for India? Before the great man made his debut in 1989, had we ever anticipated a batsman of his calibre to make an appearance, enthralling us all the way throughout his career? Neither did we have any contribution in his development as a great player. The destiny brought him to the game and he has been playing his part to perfection ever since. Similarly, if Sachin quits cricket, another one of his kind will emerge. We should not forget India is the land of cricket and we see kids playing the game in every nook and corner of the streets. One of them would be surely developing that passion and determination to succeed internationally, for sure. Who knows – someone may burst into cricketing scene in future, breaking all records of the Mumbai batting maestro. Are we going to give the future generation of players a miss who may do wonders with the bat, just because we are so much committed to Sachin?
Please don't tell me Sachin's records are unbreakable or nobody can dethrone him in the future. The greats of every sport, by creating fresh records, are actually drawing benchmarks for the future generation to overhaul. Taking it as a challenge, the passionate youngsters always strive hard to better those benchmarks. If not today or tomorrow, these records of Sachin will be broken in the future. Be it Schumacher or Federer – no one can claim to have created a record which is impossible for anyone else to achieve. Who would have expected Sampras' record of 14 grand slams to occupy the second place in a space of just 7 years?
Looking at the records of batting maestro now, they seem to be safe as of now. But it won't take long before someone challenges them. Even now, Kallis who is four years younger to Sachin, looks to be having every chance of going past the latter's records, at least in test cricket if he maintains his consistency. The world is not impoverished in talent and every now and then, there will be a new one emerging which will even outshine the previous legend. So, it is for us to decide – if we should adore the better talents or keep on extolling Sachin, pledging our loyalty to him.
When human race invented the wheel, it was construed as the best invention ever. What if the inventions were barred thereafter? Neither Macmillan would have invented a bicycle nor would we have been riding on buses, cars, trains etc to reach our destinations quickly. However, now we have with us today, various modes of transportation to travel around the world only because we have not stopped experimenting. We have forever tried finding better ways of reaching the destination faster and that is the reason we are having various vehicles to choose from. Likewise, Sachin may be the best batsman now, as many cricket pundits think, but that does not mean cricket on the whole should come into a grinding halt, once he exits the game. Like it or not, once you make up your mind to watch the game even after the little master retires, you would be surprised to see a new player originating out of somewhere, better equipped than the former.
One of my friends was arguing with me that Sachin was once-in-a-lifetime cricketer and no one can match him. He may be right because most of the cricketing greats are of this opinion. If Sachin indeed is once-in-a-lifetime cricketer, then what will you say about Kallis? Isn't he a rare cricketer too? Another batsman like Sachin may arrive in future, but is it possible to find again an all-rounder of the South African's class, who can do the dual role of batting and bowling so efficiently? Leave alone South Africa, no cricketing nation can produce an all-rounder like Kallis easily. Once he opts out, he would be leaving a huge void in the game, which will be very difficult for anyone to fill. But I can hardly foresee South African public going mad about it if such a situation occurs.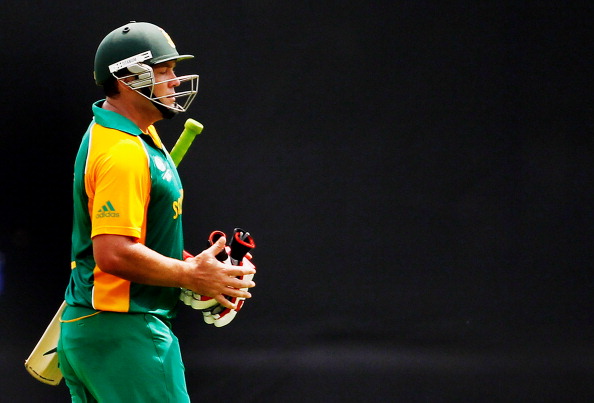 So, I don't see a point in being apprehensive of Sachin's retirement. The moment he became a cricketer, he, more than anyone, knew he has to say a final goodbye at some point of time. As he gets older and older. and his reflexes start ditching him, he would be forced to take this call. So it is not prudent on any cricket fan's part to totally forfeit watching the game, citing one man's departure. The game will survive eventually.