Our goal is to win remaining matches, says Clarke
1.11K //
01 Mar 2013, 20:36 IST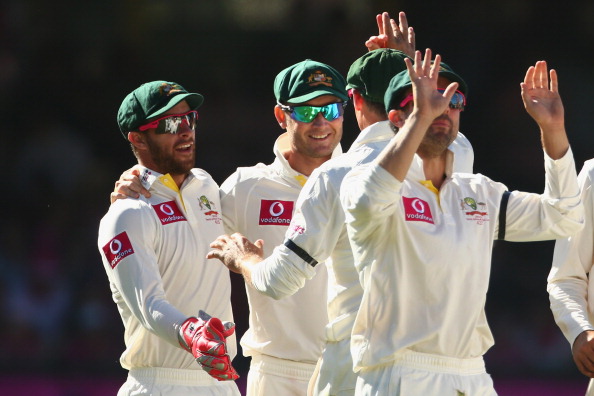 Hyderabad - After losing the first Test by eight wickets, Australia are looking to bounce back in the second Test starting here Saturday with captain Michael Clarke exuding confidence that his side can taste success if it plays best cricket for five days.
"Our goal is to win every match we play. We lost in Chennai so we have a chance to win three out of next three Test matches and that is our goal," he told reporters at the Rajiv Gandhi International Stadium on the eve of the match.
"To me it is about being really focused on this Test and play in these conditions as well as we can. I am confident if we play our best cricket for five days, we can have success here," said Clarke, who admitted that leading Australian team on the Indian tour is one of his biggest challenges.
He did not agree that India's spin bowling had put an extra pressure on the visitors, saying all the players expected that they would face lot of spin bowling after arriving in India.
"Nothing has changed from the first match. I think we need to be more disciplined to make big scores. Everybody needs to work hard. As a batting unit we have to be performing, we have to be scoring runs whether in the first innings or in the second innings. As a bowling unit we have to take wickets. Our goal is to take 20 wickets."
Clarke, considered one of the best players of spin, said that each individual player plays spin or fast bowling differently. He advised young players to try hard and stick to their plan while playing spin.
On the spin wickets in India, he said it was part of international cricket. "You face different challenges, different wickets around the world. When you come to India, the Indian team is going to be very comfortable in these conditions because they play here on regular basis. I am sure it is the same when other teams come to Australia."
The Aussie captain said he would again have a look at the wicket, see the conditions and talk to the coach and chairman of selectors before deciding the playing eleven.
About the wicket, he said it has lot of similarities with the Chennai pitch. "I think the wicket looks like it was prepared quite early. So I think it is going to be quite dry. Spin is going to play a big part and I think up and down bounce again would be important through this game."
"We are going to try and assess that and work out what our best attack is to take 20 wickets," he said when asked if the team would go for an extra spinner or an extra fast bowler.
Clarke said all 16 players on the tour were available for selection. David Warner is fully fit and had training Friday. On James Pattison, the captain described him as one of the best 11 players and hoped he would swing the Test for the team.
He said while he would like Shane Watson to both bat and bowl as he is one of the best all-rounders in the world, it was up to him to decide if he wants to ever bowl again.