Team India's strategy for days 4 and 5
1.35K //
08 Dec 2012, 00:35 IST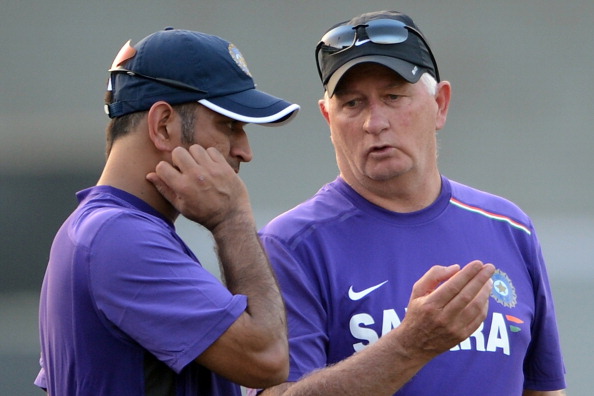 Here I am, sitting in my office at 9 pm on a Friday night, bored out of my wits. Instead of going home, I have decided to write this article as I think our players need me. If I were Dhoni or Duncan Fletcher, actually if I were Dhoni, the following would be my team strategy for days 4 and 5 of the third test match at Eden Gardens, Kolkata. If I were Duncan Fletcher on the other hand, I would continue to shine my seat with my butt. Duncan Fletcher to the Indian cricket team, in my opinion is like what Pratibha Patil was to our country – Did nothing significant, but didn't do too much harm either. So back to my team strategy:
Plan A - Run through the England tail under ten overs, bat for one and a half days, convince Sehwag it is an ODI game, and hope for the best. Somehow get a lead of 200. Then hope the umpires have an off day and help us bowl out their batsmen. Victory!
Plan B - Since Plan A seems unlikely, I say we bowl England out by lunch. Then we give unneccesary hype to Pujara and tell him stuff like he is the next Dravid, and hope he bats out the remaining one and a half days.
Plan C - We bowl a negative line and wait for England to declare by tea or hopefully by end of day's play. We then hope that our batsmen survive the day. We could send the likes of Ishant Sharma and Pragyan Ojha to bat up the order. Ishant has proven to be a stick in so many ways. As for Ojha, I dont think England have dismissed him this season. He has been not out on zero forever now.
Plan D - As in the case of every losing match, we hope for rain.
Plan E - Dhoni needs some secret weapon. Something that the Englishmen have not seen. Like how our ex-captain Bhuvan had Kachra. He bamboozled the English batsmen, as Ravi Shastri would put it. How I wish.. If only Ravi Shastri could have commentated during that legendary pre-independence match. Sorry, my thoughts are wandering again.
Plan F - If only the BCCI could hire me as a bowling coach, I would have made a great contribution. After all I am a great boler! Main bahut bolta hoon yaar. (Sorry!) Or we hope Alistair Cook lives up to his name and cooks a recipe for disaster by himself.
Plan G - If all of the above plans fail, we simply throw up our hands in prayer and sing songs like 'O Palanhare' to Lord Almighty Sachin Ramesh Tendulkar.
Please note that the above ideas are not meant to hurt anyone's sentiments, except, of course Duncan Fletcher's. So here's hoping that I am not breaking any laws. Please don't arrest me.