The men in "Blues"!
1.86K //
08 Dec 2012, 18:07 IST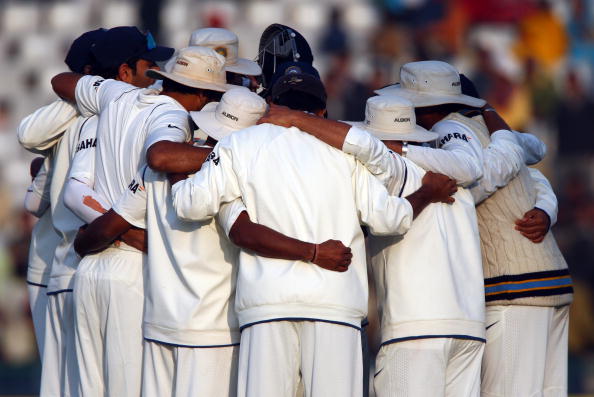 Finally, in this series, we have managed to shed the tag of being Tigers at home. The English Lions have roared and made the Indian tigers look like purring cats! Indian cricket is in the ICU. Indian cricket is bleeding and this time, it's not Blue. The test match at Eden Gardens has not only opened up the series for England but has put Indian cricket straight on to the ventilator. The much touted Revenge Series has boomeranged and blown up right in India's face and the Angrez have well and truly conquered India.
A win in Motera, followed by forgettable performances in Mumbai and Kolkata. England came well and truly prepared and it showed. Whether unravelling Ashwin's mystery or ebbing Kohli's run flow, the Englishmen have got it spot on for the first time. When a side outplays you, one should be gracious enough to stand up and acknowledge it but when a side out plans you, twice, then it's time to dig deep into what's going wrong.
When most people reacted vehemently after the back to back whitewashes, a few, including yours truly, said "hota hai yaar" and brushed them aside as aberrations. Injuries and a few dubious decisions acted as the perfect shield to guard the gaping holes. However, this series has suddenly put forward a heal thyself first situation for Indian cricket. The "doctored" pitches backfired and the much talked about Home Advantage has been buried peacefully, leading to complete humiliation. Again, we have to consider that India is going through a rebuilding phase and it will take some time for this team to repeat the performances of the early 2000s. But there are a few areas that should have been and could still be ironed out right now.
The Opening Opera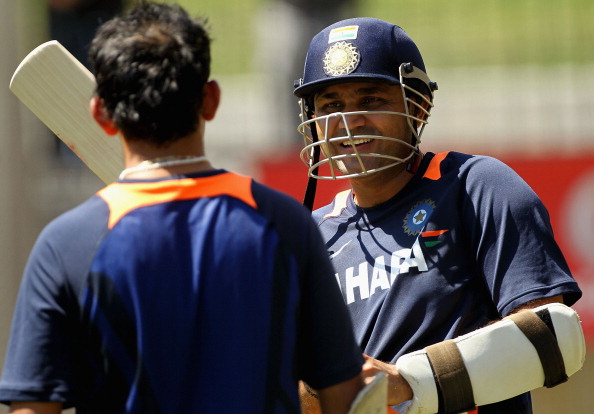 The Delhi duo of Virender Sehwag and Gautam Gambhir has been India's mainstay at the top for some time now. After Sunil Gavaskar and Chetan Chauhan, India has never found a better partnership to face the new ball. If Sehwag is a destroyer par excellence, Gambhir has been a model of solidity. Their ease against both the seamers and spinners is also a rare quality for openers, but things have gone down rapidly. Even after a hundred at Motera, both Sehwag and Gambhir have been stung by their inconsistencies. Moreover, their attitude and intent have been questioned over and over again. They seem happy scoring the little 30s and 40s and the lack of application is evident. Their relationship status with the Indian captain, too, has been "complicated" since long and even though "there's no rift", their nonchalance on the field has hurt the team.
Solution: No one has ever doubted the credentials of the Delhi dashers but a man from Mumbai has started making all the right noises. Ajinkya Rahane has been nothing but brilliant in domestic cricket. He's no IPL product but has been through the ranks of the not-so-glamorous domestic circuit. In the limited opportunities that he has got at the top level, he has shown that he has the technique to survive the grind. He has been quite a tourist with the Indian side, often called upon to take the body blows at forward short leg, but now it's high time that he's thrown into the real test.
The Oh My God Issue!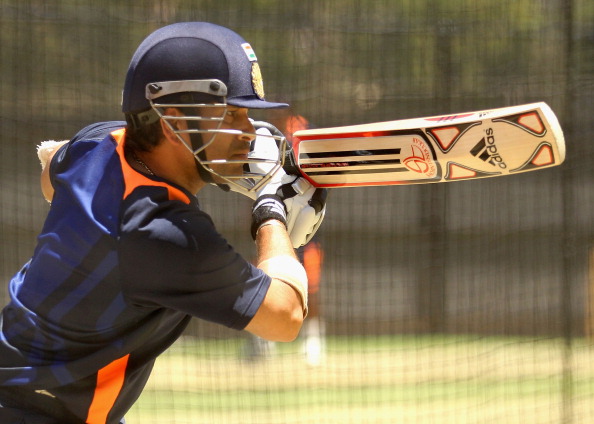 God is in trouble, big trouble. The bat is uncharacteristically silent but the media isn't. Sachin Tendulkar is faced with the biggest crisis in his 23-year long career. With arch rival Ricky Ponting calling it a day, Tendulkar is under the hammer to consider his cricketing future. The aura has been chaffing off steadily and the performances have been more towards Being Human than being Godly! Though Rahul Dravid feels India needs him now more than ever, the results aren't in agreement. Even after his classic in the first innings against the "Anderson storm", Tendulkar is in the worst slump of his life. Yes, the trademark back foot punch and the majestic straight drive has been on display, but all the promise has been cut short by some terrible dismissals. Good news is, he's not ready to give in just yet and his efforts are definitely on display. But as they say, sometimes even your best efforts are just not good enough!
Solution: Only God knows!
Top Five in Sixes and sevens!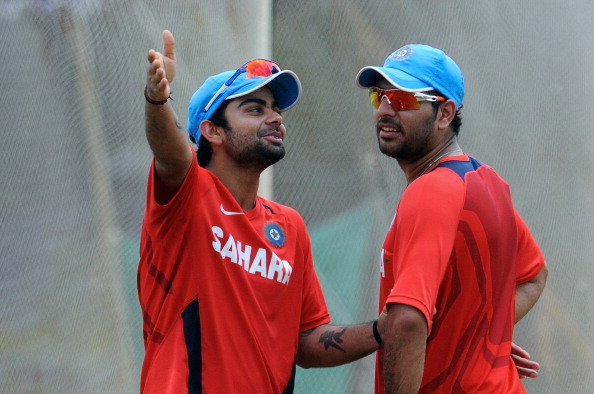 Though Pujara has solved the number three conundrum for India, the rest of the middle order looks brittle. Since the retirement of Sourav Ganguly and VVS Laxman, the number five and six spots have been up for grabs. Quite a few have had a bite at it, but none has been able to create an impact. Virat Kohli took to the number five spot but his purple patch seems to be fading. The runs have dried up and the shot selection has been questionable. One can perhaps cut him a little slack because the law of averages was bound to catch up with him at some stage.
The number six however, is the hot seat. There is no dearth of suitors for the spot, but are they good enough? Suresh Raina started on a high with a hundred against Sri Lanka but then came the barrage of bouncers. The run flow ebbed and Raina has been ducking for cover since! Yuvraj Singh got the next bite. After his nationwide emotion-churning return from cancer, he was supposed to script a fairy tale at every step. Whether be it his return to the T20 format or to the tests, the stylish left hander has fallen short on every count. Even after his resounding double hundred in the Duleep trophy, he looks all at sea against Swann and the lesser we talk about his fielding, the better.
Solution: Suresh Raina should have been a part of this series but with Manoj Tiwary in top form, he seems the likely suitor.
Turning it ON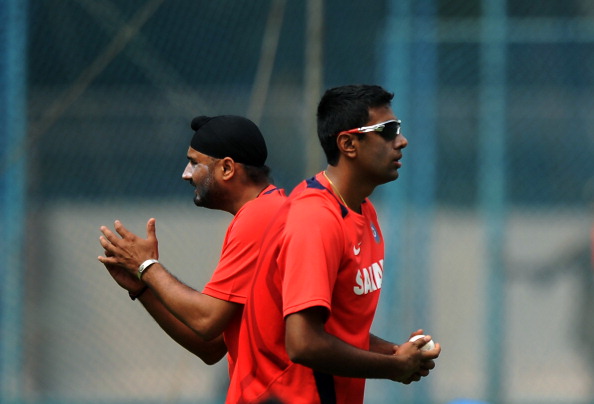 The tale of the two Indian offies has been more of a mystery than their bowling itself. R. Ashwin and Harbhajan Singh have been a quite a headache for the team management. Ashwin started off the series brilliantly only to become less and less potent. His batting has given the English more to think about, rather than his carom ball. He has been rendered ineffective by some quality batting and has looked absolutely clueless when counter-attacked. Ashwin's failure should have been the other man's opportunity but Harbhajan Singh now looks like a shadow of his past. In Mumbai, the pitch turned and bounced and the Bhajji of the old would have ripped apart any side. Sadly, this Son of Sardar has bombed at the box office while Monty showed which Singh was the real King!
Solution: The spinners are like snow leopards in India now. If you go through the list of best domestic bowlers, a spinner makes an appearance only at the 11th spot. Amit Mishra, Piyush Chawla, Ravindra Jadeja, Harmeet Singh – even the choices are scary. Maybe it's time to forget the tiger and launch a 'Save the Spinners' campaign!
Captain Cook "ed"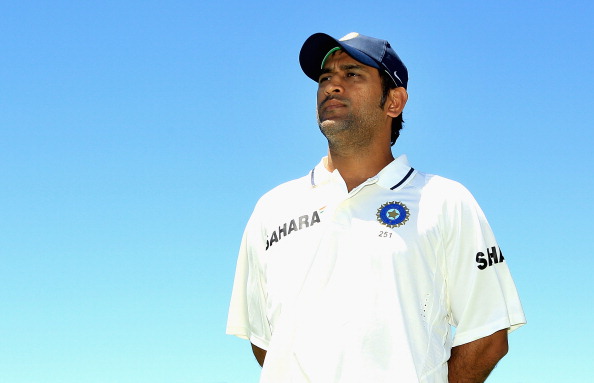 If England has been guided by their Captain Cook, India's Captain has been cooked and fried by all factions of the media, fans and now the pitch curators! Once regarded as Captain Cool, MS Dhoni has turned into a grumpy old man who only complains. He doesn't have answers to any of the criticism and is holding on to his captaincy only because there isn't a replacement. Even with the bat, the helicopter is back in the hangar and he seems to be challenging a certain Chris Martin with his batting. But as a captain, he couldn't have done much. Except Ojha, none of his bowlers look like getting a wicket and the batsmen have failed to put up a respectful display.
Solution: Do we have one? Sehwag? Gambhir? Kohli? Nope, I don't really want to answer that question.
Teams win, teams lose. Teams evolve over a period of time and success and failures are a part of that, but what matters is the intent and the fight you put on. This Indian outfit looks low on intent and there's no fire in their body language. The shoulders drop too easily and there's no clenching-the-teeth fight-backs.
But at times you need to fall and fall hard to wake up from a slumber. Every Indian knows these problems and perhaps the answers too. There's nothing new in what's stated above but finally someone has to take charge and apply the fixes. With the TV promos already promoting the Pakistan series as the "asli imtehaan", this series might be very quickly forgotten with a Kohli blinder or an Ashwin fiver, but if we do that, Clarke and Co. will be licking their lips come next February.