Top five expensive spells in One-Day cricket
In one of his more memorable roles, legendary Indian actor Amitabh Bachchan once said that English is a very funny language. It was an apt saying, certainly, but incomplete in certain respects.
Cricket, like English, is also funny – one of the funniest games ever invented. It is a see-saw, a keen tussle between bat and ball, with neither triumphing over the other for long periods.
You can see instances of this in the longer version, where a superb batting display is beautifully balanced by an equally lion-hearted bowling effort.
However, in ODI cricket, the bat has wielded a lot of dominance, consigning exponents of the white ball to mere pedestrians at times. Huge scores have now become the norm, and former South African batsman Barry Richards has warned that with an increasing propensity to score more runs, the bowlers are being taken out of the equation.
New Zealand's Martin Snedden once gave away 105 runs in his quota of 12 overs during a World Cup game against England in 1983. He did manage to take two wickets, but became the first bowler to give away more than a hundred runs in international cricket – certainly not an instance to be proud of!
The advent of T20 cricket has tilted the scales towards the batsmen, though bowlers have countered with clever variations. But there are days where key strikers have been hit all over the park by willow wielders.
Below is a list of the top five expensive spells in ODI cricket:
5. Wayne Parnell (2/95 in 10 overs; SA vs India, Gwalior, 24 Feb 2010)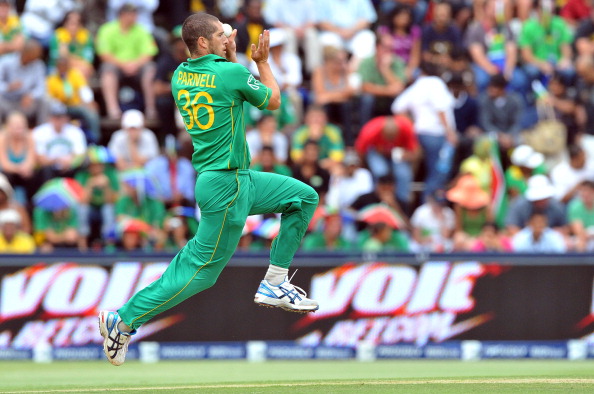 On a day where one of the greatest batsmen in the history of cricket re-wrote the record books multiple times, a young left-arm seamer, all of 21, received a rough initiation into his second year of international cricket.
Former SA U-19 captain Wayne Parnell, turning out as the new ball partner with explosive pacer Dale Steyn, found himself up against the might of Sachin Tendulkar barely two overs into the match. And right away, the maestro put him in place with two lovely boundaries past mid-off and mid-wicket, respectively.
Dinesh Karthik, coming in at No.3 also hammered consecutive fours off the young seamer, before Tendulkar compounded his misery further with two more sublime strokes that found the fence. The seamer got rid of Karthik, but kept offering width to Sachin who used it to his advantage. Yusuf Pathan and MS Dhoni also joined the party, and Parnell, in simple terms, lost it completely. He ended up giving away 95 runs in his full quota as India posted 401 and went on to win by 153 runs.