What's with this crazy fascination for Sachin Tendulkar?
2.67K //
24 Mar 2013, 01:32 IST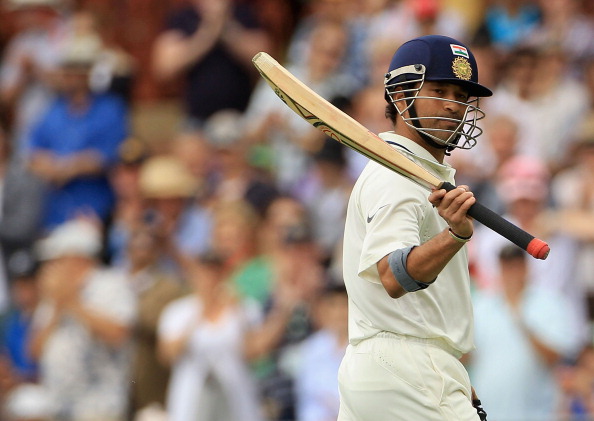 At the outset, let me make it clear that I am myself a Sachin Tendulkar fan. I have absolutely loved watching him play over the years and have admired him throughout my life. However, I do not consider him God and neither do I think he has been the best player of our generation. Thanks to the above opinion, Sachin 'fans' consider me as one of those cynics who unnecessarily criticize Sachin for being 'useless'. I am confused because I am neither here nor there. On the issue of Sachin Tendulkar, I am strictly a fence sitter. (I wrote about it in the past on Faking News.)
I was actually scared to put it on my own blog as I did not want to respond to ridiculous comments. But what happened on the 2nd day of the 4th Test between India and Australia at Kotla, incensed me so much that I chose to write about it again. When Pujara got out, crowd started shouting "Sachin, Sachin". Initially, I was extremely amused at the lack of knowledge of these 'fans' because Sachin almost never comes out at No. 3. The amusement soon turned to anger when Kohli got out. There were huge celebrations in the entire ground at the fall of an Indian wicket, which in this case was also that of a local boy. The match situation itself had turned precarious. Nathan Lyon was in the middle of a very decent spell on a seriously dodgy wicket. Australia was coming back in the Test match and one more wicket would have turned the game on its head. But no one seemed to care. All they cared about was their Little Master coming out to bat. The Indian team's position was secondary. When Sachin was still on nought, Vijay completed a very well compiled 50. No one seemed to notice. Everyone was concentrating on Sachin getting his first run. I don't seem to understand why his first run was so important after all! It only added 1 run to the team total. I wanted to shout at the top of my voice and ask the unruly spectators a few questions. With the fear of getting mobbed, I restrained myself. I would have asked them:
If you want to chose between a and b what will you choose:
a. India winning and Sachin scoring a 0.
b. India losing and Sachin scoring a 100.
When asked in isolation, most people will say a, but many of them are the same people who celebrated Sachin's 100th international century in the Asia Cup match which India lost to Bangladesh and went out of the tournament itself. In case you chose b, you are probably not supporting Team India in the first place and watch the game only for Sachin. Hence you can be pardoned.
This mad fascination with individuals and records is perhaps the reason why we don't do well in other team sports. Cricket is probably the only team sport where individual contribution is so unequivocally honoured. Thanks to cricket's popularity, we have produced some of the world's best cricketers in the past 50 years. Despite this however, we have dominated world cricket (in strictly playing terms) only for very limited period. If only we respected team performances more than individual contributions, we could have become a much greater threat in world cricket. Sigh!
On a similar note, I can imagine a very young right back growing up in India, being hounded with questions like – "So are you a footballer? How many goals have you scored?" The poor kid would find it extremely difficult to explain to people that despite being a footballer, his primary responsibility is not scoring a goal. He would probably end up becoming a pathetic striker in a C-grade team instead of a world class right back in an A-grade side.
Disclaimer: The views expressed in the article are those of the author, and not necessarily that of Sportskeeda.