Season 3 of Call of Duty: Modern Warfare 2 and Warzone 2 is just around the corner. Along with new maps, game modes, Operators, and more, the trend of introducing new weapons continues. However, this time around, only two new weapons will be introduced to the game.
One of the two new weapons that will be introduced is a Sniper Rifle called FJX Imperium which was already teased on several occasions, while the other is a Battle Rifle named Cronen Squall.
Every Season update (including mid-season updates) in the past saw the addition of new weapons to both games. Weapons such as M13B and Chimera were added to the games in Season 1, followed by weapons like the ISO Hemlock in Season 2. Two more weapons will join the titles' arsenal in the upcoming Season 3 update.
---
FJX Imperium and Cronen Squall are two new weapons coming to Modern Warfare 2 and Warzone 2 in Season 3
The FJX Imperium was announced before the Season 3 roadmap was revealed. It is a remade version of the iconic Intervention from the original Modern Warfare 2 (2009). Popular professional Call of Duty player FaZe Dirty got the opportunity to try out the weapon ahead of its release. Based on his hands-on experience, he deems the Sniper Rifle to be just the same but more powerful.
Like the original Intervention, it will be an anti-personnel, bolt-action Sniper Rifle equipped with devastating .408 rounds.
The next weapon on the list is the Cronen Squall. This will be a Battle Rifle in the upcoming update. While Battle Rifles are not so popular in the Multiplayer title, they shine in Warzone 2. They are much more lethal than Assault Rifles, allowing players to take down enemy shields quicker.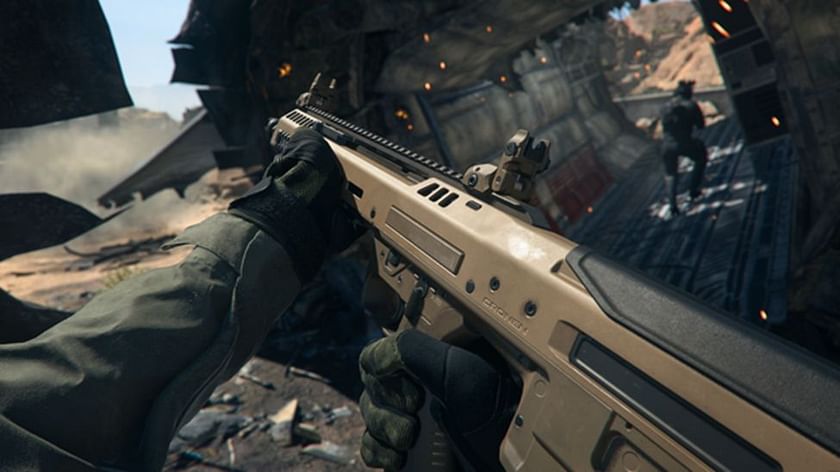 It is a Bullpup rifle, meaning the trigger on the weapon is on its front end, just like the STB 556. However, unlike other guns on its platform, the Cronen Squall will be semi-automatic. To compensate for this, it shoots 6.8 Wrath bullets that can be highly lethal in longer ranges and deal damage like no other Battle Rifle in Modern Warfare 2 and Warzone 2.
---
These are all the weapons that are coming to Modern Warfare 2 and Warzone 2 with the Season 3 update. New weapons that come with mid-season updates are typically announced before their release. However, as of writing, there haven't been any announcements regarding new weapons for Season 3 Reloaded.
Season 3 of Call of Duty: Modern Warfare 2 and Warzone 2 will go live on April 12, 2023, on PC (via Battle.net and Steam), Xbox One, PlayStation 4, Xbox Series X/S, and PlayStation 5.