Street Fighter 6 introduces exciting elements that strive to deliver a unique and exhilarating fighting experience. This installment elevates the fighting genre by incorporating an open-world environment with RPG-style features. With the addition of a World Tour mode, Street Fighter 6 presents addictive gameplay that goes beyond conventional fighting mechanics, as it necessitates interaction with the surroundings through exploration.
Capcom's distinctive approach ensures fresh fighting gameplay, allowing players to fully immerse themselves in the open-world setting according to their preferences. The World Tour mode in Street Fighter 6 incorporates all the essential components that define it as an innovative fighting game.
The backdrop of the World Tour mode showcases a contemporary society that introduces a Device, enhancing the sense of realism and logical functionality. By using the Device that functions as a cell phone, you can utilize its features. This guide explores the utilization of the Device and how it can be leveraged to benefit your customized character.
---
Here's everything you should know about the features of the Device in Street Fighter 6 World Tour mode
Once you choose the World Tour mode in Street Fighter 6, you will encounter a menu for creating an Avatar. It allows you to customize the Avatar according to your preferences and style. Once you successfully create it, your adventure in the World Tour mode commences.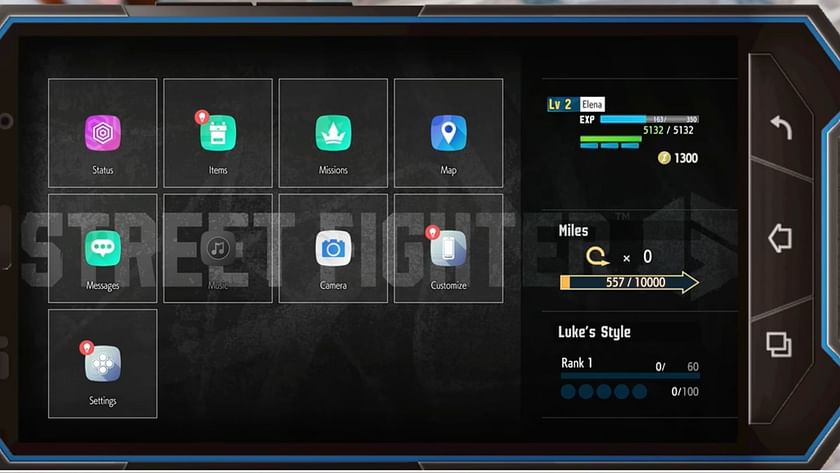 You will encounter Luke, who will provide you with playable tutorials and give you some instructions about your journey. Following that, you will find yourself in a city with a Smart Device (Phone), accompanying you throughout your journey in the World Tour mode. Here are its features:
Status
Items
Missions
Map
Messages
Music
Camera
Customize
Settings
---
Messaging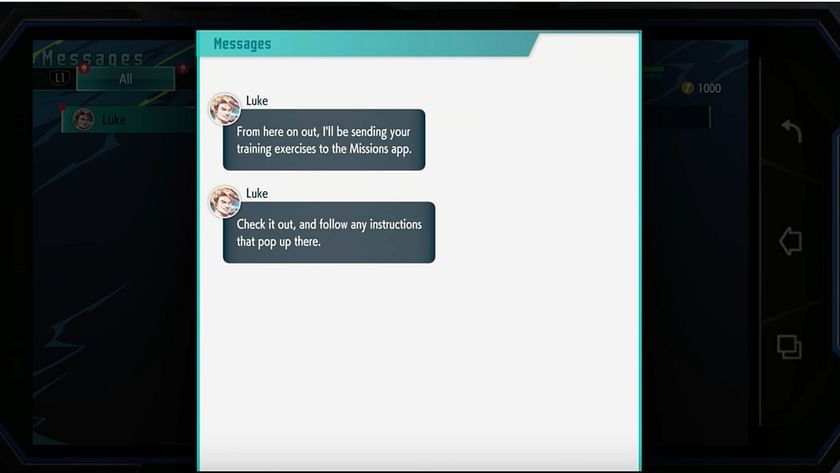 The Device will send you text messages to notify you about upcoming challenges and objectives. As you progress through the chapters, you will have the opportunity to interact with the main characters from the roster through messaging.
---
User-friendly map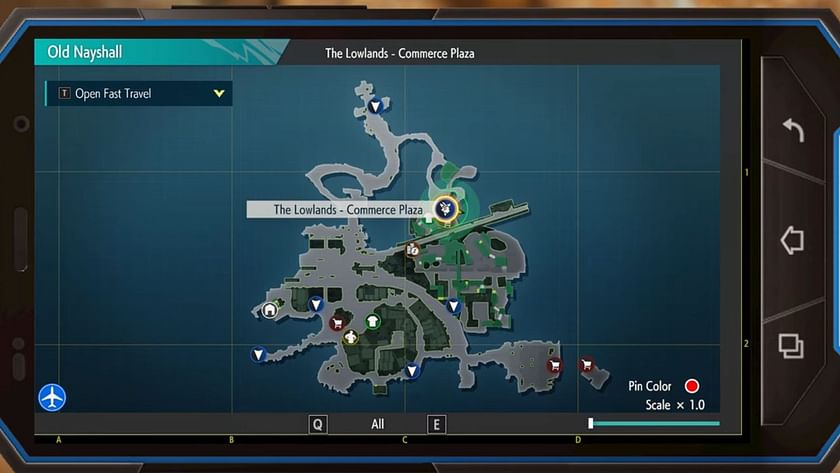 Additionally, the Device includes a user-friendly map layout that displays various locations with icons such as food, challenges, character whereabouts, clothing stores, and more.
---
Camera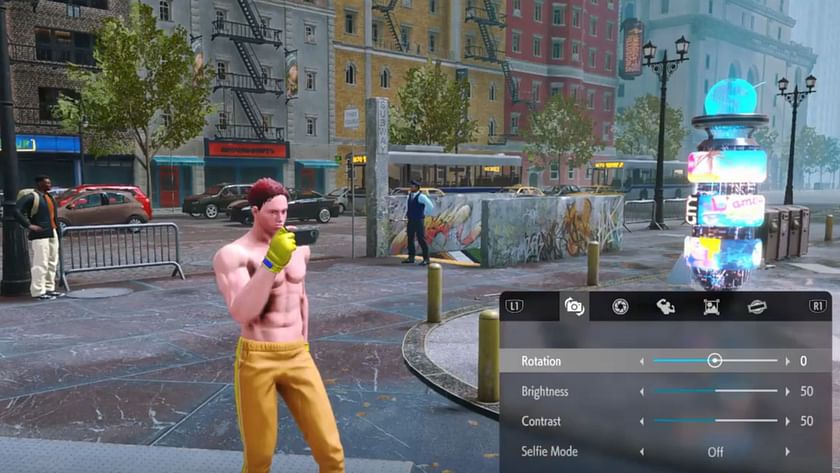 Furthermore, in the World Tour mode, you can take pictures by accessing the Device, which provides various options for camera angles, photo modes, and filters. This allows you to effortlessly take selfies or capture memorable locations anytime during the game.
---
Customize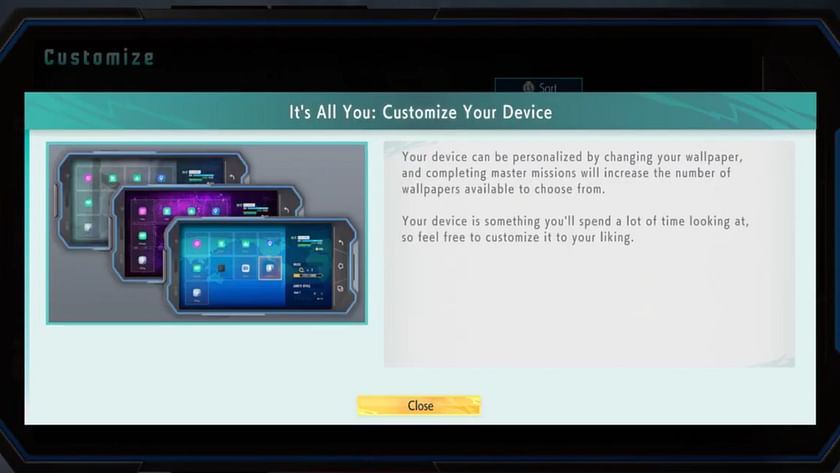 You also have the option to modify the wallpaper on your device. By navigating to the Customize menu, you'll find various captivating patterns that can be selected as a background for your device.
---
Items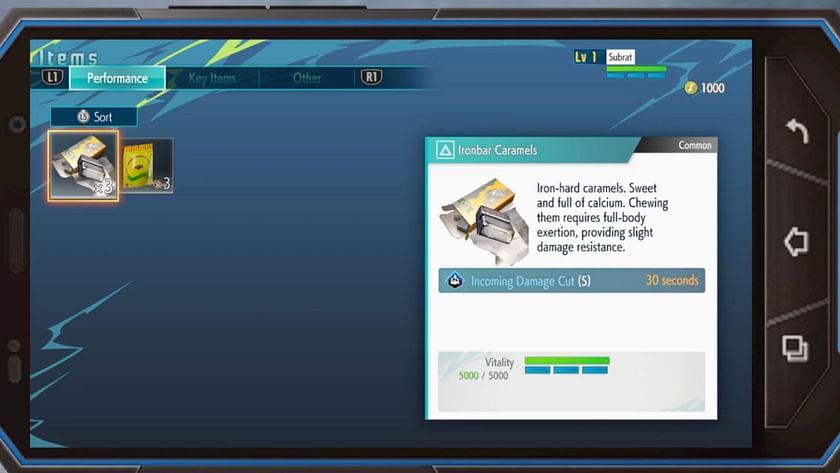 The Item section of your device displays the specific consumable items you presently have. For instance, if you have health and stamina boosters as food items, they will be visible in this section. These consumable items offer significant advantages and aid you in battles. You can readily consume these items whenever you're engaged in combat to enhance your performance.
---
Missions, Music, and Settings menus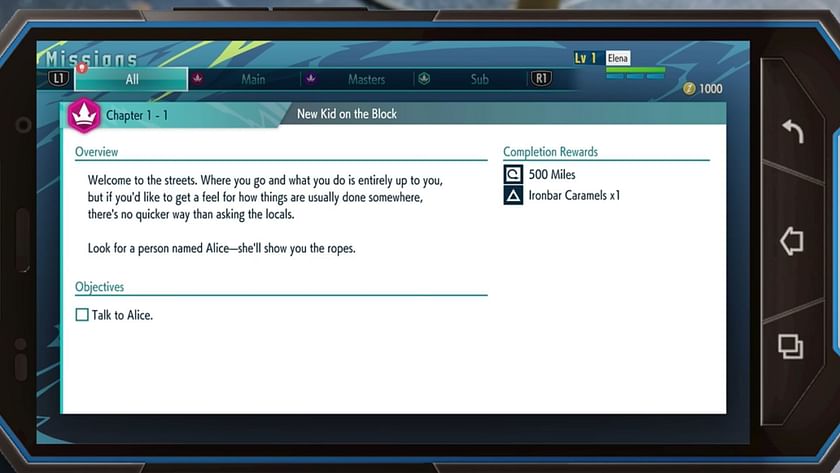 The Device's Mission section allows you to monitor the progress and objectives of the missions assigned by your Master (main characters). The Music menu lets you alter the background music in the game, while the Setting menu provides access to Emotes and Shortcut Settings.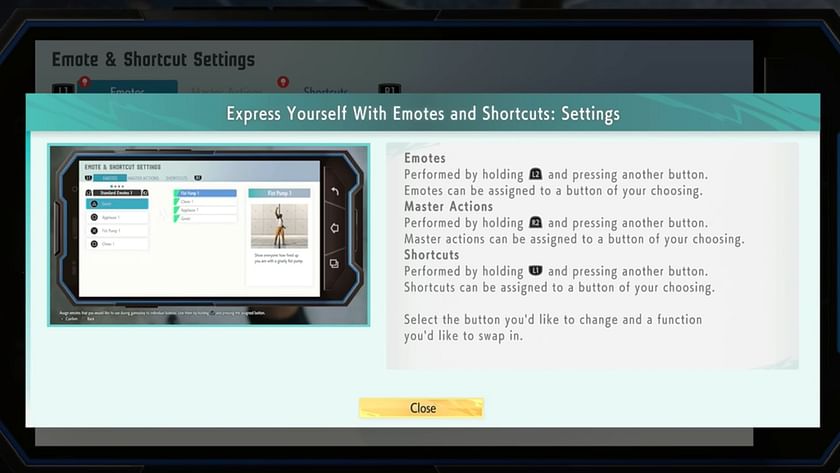 These settings include the necessary buttons for performing social behaviors such as greeting and applauding.
---
How to use the device for changing gears and upgrading skills in Street Fighter 6 World Tour Mode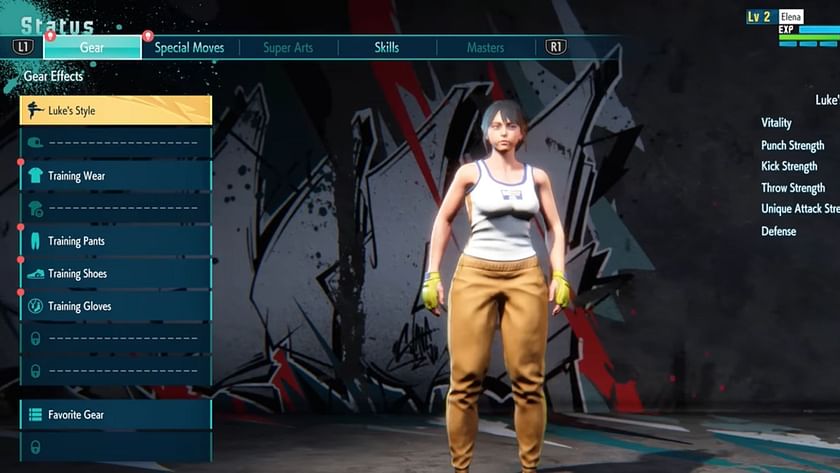 During the Street Fighter 6 World Tour Mode, you'll encounter various style shops where you can buy fighting gear to customize your character's appearance according to your preferences. Accessing the Status menu on your device allows you to effortlessly switch your character's gears within the game.
These gears enhance your characters' visual appeal and impact their fighting techniques during battles. Each gear possesses a distinct style, so it's advisable to experiment and choose the one that complements your fighting style.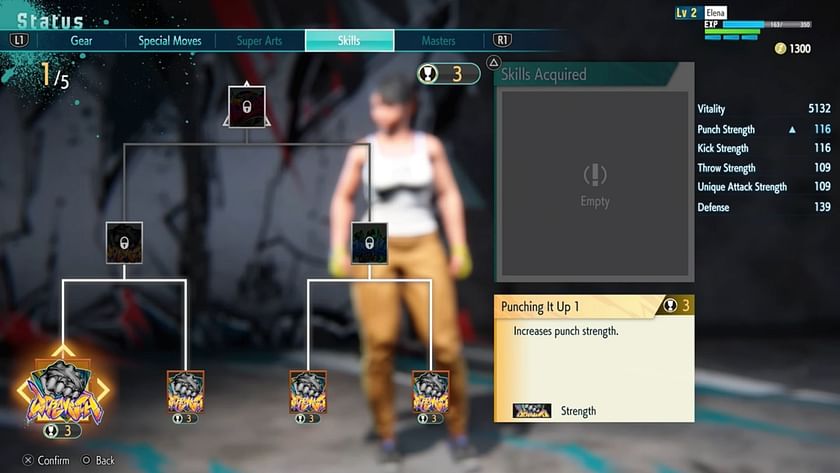 Within the Status menu, there is an additional feature where you can enhance your Skills. You can increase your strength through the Skill Tree by utilizing the Skill points you have acquired. You will find a list of ability levels on the right side of the screen. You can check and compare these levels, enabling you to choose your desired move set from the Skill Tree.
Edited by Ritoban "Veloxi" Paul