The FIA Formula One World Championship has been the most premier form of motor racing around the globe since its inception in 1950. It's every racing car drivers' dream to achieve this ultimate title - "Formula One Drivers' World Championship" and get their names marked in the history of the sport.
It's truly the sport of kings, where ultra-rich teams build expensive cars every year, race in extreme conditions, and receive huge payouts. The celebrities flocking around the paddock and in the pit garage's, noise from these cars, champagne flowing like water are all a part of the race weekend, no wonder it is also one of the most glamorous sport in the world.
The estimated turnover for Formula One 2017 season was around $1.83 billion with underlying revenue estimated to be $1.38 billion. Isn't that a whopping amount? Well by these figures, we can somewhat guess, how much these star racing drivers would be making from the sport.
It's far beyond our wildest dreams. Here are the F1 drivers who are raking in money and make the list of top 10 richest drivers of all time.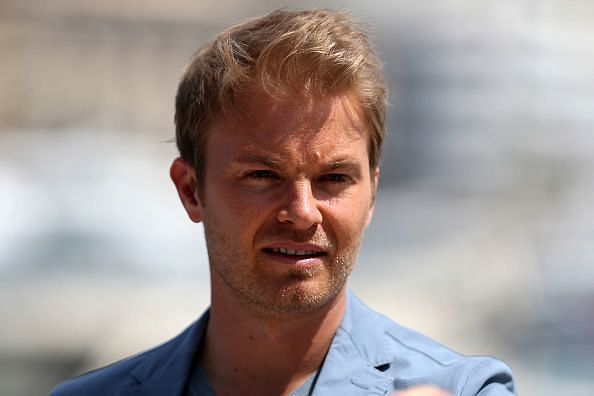 #10- Nico Rosberg( Status- Retired)
Nico is the son of former F1 World Champion Keke Rosberg. The only father and son pair in the history of Formula One to achieve such a feat. The German driver spent several years chasing the success of his teammate Lewis Hamilton and finally succumbed to pressure and retired just after winning one World Championship title with the Mercedes AMG Petronas team in the year 2016. He is a resident of the tax haven Monaco and his net worth is estimated to be around $30million. Rosberg had an amazing career behind the wheels of an F1 car for ten long years since his debut with Williams BMW team in 2006, he remains on 10th spot of top 10 richest F1 drivers of all time.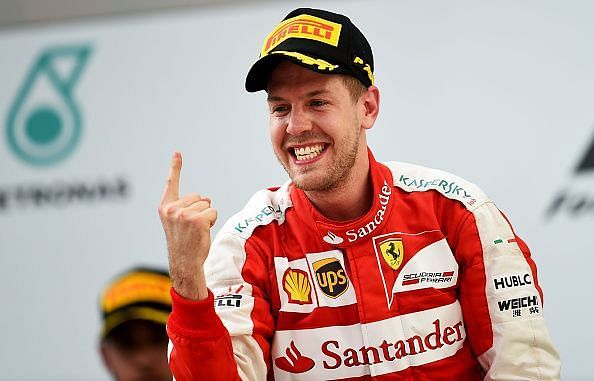 #9 Sebastian Vettel (Status- Active)
The German nicknamed baby Schumacher went on to follow the footsteps of Schumacher and has won four world title's as of now and chasing his fifth this season. Despite being the highest paid driver of 2016, Vettel ranks on 9th position of wealthiest drivers in the F1 history. It has been truly lucky for him to grab a record three-year contract with Ferrari that will fetch him around $50m a year but his net worth is estimated to be around $55m. He definitely has a lot more left in his F1 career and if he manages to beat the record of Schumacher for highest Championship titles in the future, he might top the list.
Vettel also is listed as the second highest paid F1 driver in 2018 by Forbes.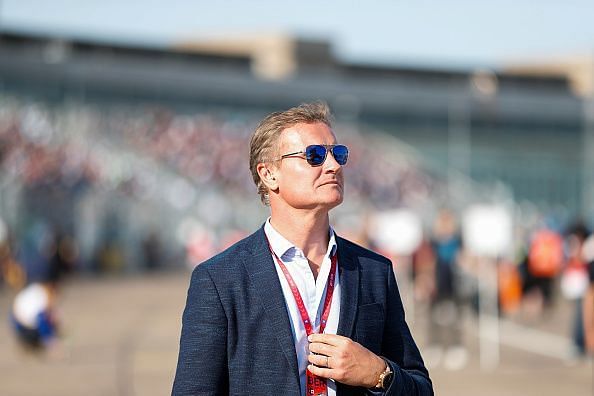 #8 David Coulthard (Status- Retired)
Coulthard is considered to be one of the most skilled and successful British F1 driver of all time who clinched a total of 13 Grand Prix victories. His lengthy career in F1 drew him a lot of revenue over the years and his net worth is estimated to be around $70million. He is an active member of BBC'S F1 team ever since he has retired in 2009.
#7 Jenson Button (Status- Retired)
The British star was the 2009 World Driver's Champion for Brawn GP which created history as a team which won on its debut season in F1. He outperformed Vettel and Hamilton to win the title. He joined Mclaren in 2010 with Lewis Hamiton as his teammate. His best race is considered to be 2011 Canadian GP where he started last on the grid and went on to win the race. He retired from Mclaren at the end of 2016 season, his performance led to a string of handsome deals and endorsements that accumulated him the fortune of $105 million.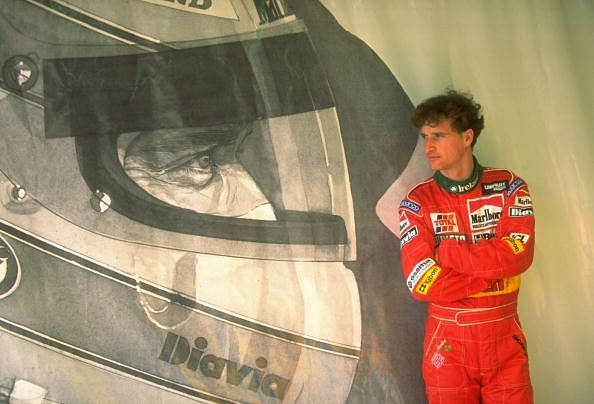 #6 Eddie Irvine (Status-Retired)
Northern Irish racer, Irvine had a journey of 10 successful years with F1 during the 1990s. He drove for Jordan, Ferrari, and Jaguar and became the only driver to get Jaguar to the podium during its short F1 history. After retirement, he worked as property developer and investor. He owns holiday homes in Florida, a luxury complex and an $18million superyacht and his estimated net worth is $180million.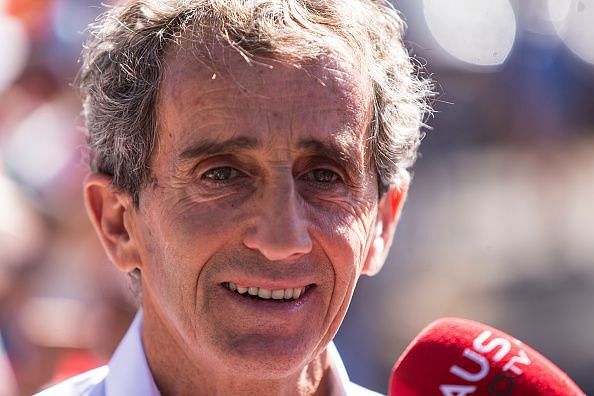 #5 Alain Prost (Status- Retired)
The four-time F1 driver's champion, Prost is considered to be one of the most successful drivers of all time. Only Vettel, Schumacher, Hamilton and Fangio have been able to rival or surpass his records. He is still the oldest driver on the list and one of the richest in the history of F1. In addition to his race earning, he holds substantial property, smart stock investments, and endorsement deals. He is the driver advisor for the Renault Sport F1 team currently. His net worth is whopping $185million.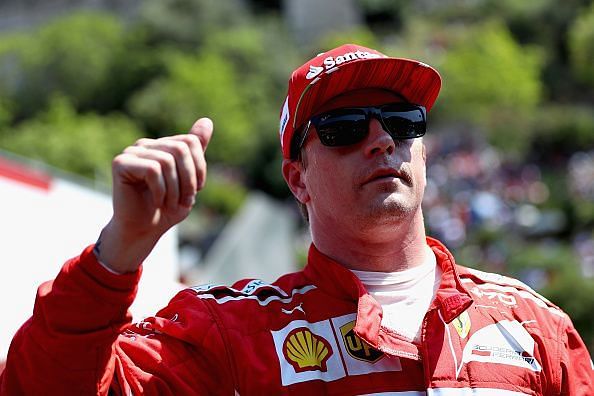 #4- Kimi Raikkonen (Status- Active)
The Iceman's F1 career began back in 2001, he was one of the youngest drivers to get the Super license during the early 2000's. He made his debut with Sauber F1 team in 2011. He was signed by Mclaren Mercedes for 2002 and he finished third on his very first race with the team. After a few necks to neck battles with Alonso and Schumacher, he grabbed the attention of the F1 fans and remained a favorite till date. He came close to winning the world title with Mclaren but did not succeed.
He signed a deal with Ferrari for 2007 and went on to win the World Championship. This lead to Kimi signing big deals and ultimately accumulating big wealth. He currently drives for Ferrari and expected to leave the team by end of this season. In 2009 he was ranked world's 2nd highest paid athlete just after Tiger Woods. His net worth is estimated to be around $200million.
#3 Fernando Alonso (Status- Active)
Alonso started Karting just at the age of 3 and rose to stardom in 2005 after becoming the youngest F1 champion ever at that time. He won two back to back championships with the Renault F1team. His championship battle with the legendary Schumacher shot him to fame and he was successful in denying Schumacher his eight world title.
Since then, he has been a well-known name in the history of motorsport and switched to big teams such as Mclaren and Ferrari. He is regarded as one of the best drivers present in the current F1 season with a car not capable of producing the desired results. His fame and success in F1 led to many endorsements and expensive driver contracts. His net worth is estimated to be around $220million.
Alonso is listed as the third highest paid F1 driver in 2018 by Forbes.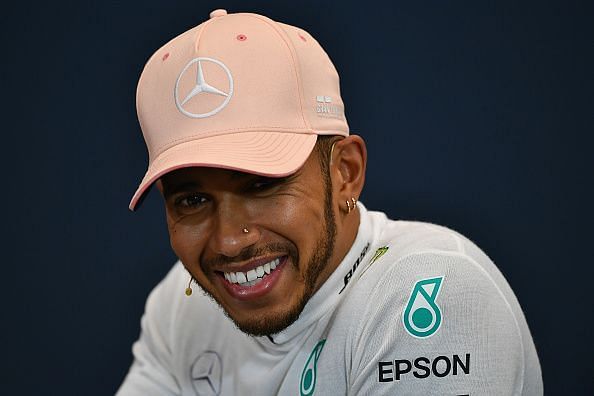 #2- Lewis Hamilton
Hamilton was signed by Mclaren during his karting days and almost went on to win the title in his rookie season in 2007, lost by just one point to Kimi Raikkonen in the final race. The defending World Champion, Hamilton is Britain's richest young sportsman and his on-track capability, good looks, and association with famous people has further boosted up his earnings. He endorses L'Oreal, Monster Energy, Reebok, Tommy Hilfiger and Santander to name a few and he is considered one of the most marketable drivers ever. Hence no wonders, his net worth is massive $280million.
Hamilton is listed as the highest paid F1 driver in 2018 by Forbes.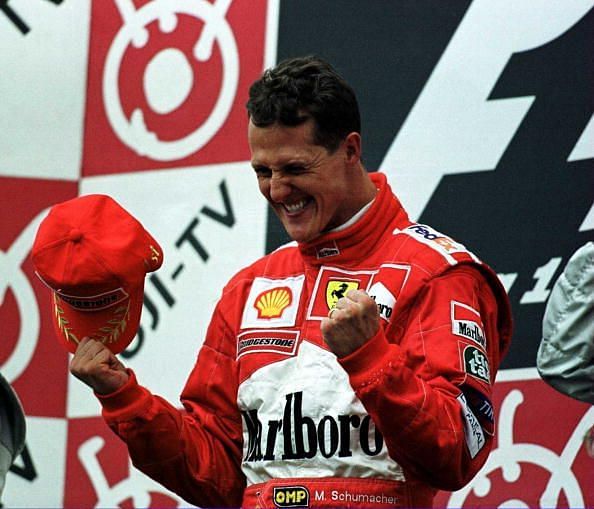 #1 Michael Schumacher (Status- Retired)
It was much known that the top spot was reserved for the ultimate champion, Michael Schumacher who made his come back in the year 2009 to race for Mercedes but holds a record for the highest ever drivers' Championship title in the history of the sport and always related to Ferrari for his immense success with the team. In his era, Schumacher meant F1 and vice-versa for the people who weren't a big follower of the sport. At a point, he was the second highest earning sports star in the world with half of his earnings coming directly from Ferrari.
After his retirement from the sport, he met with a near fatal accident while skiing in the Alps and today his condition remains a mystery to many.
In 2005, Eurobusiness magazine named him as world's 1st billionaire athlete. The most celebrated F1 driver has several luxury mansions, a personal island, a private jet and $2.1m custom Ferrari and we are in no amazement that his net worth is gigantic $780million.