2020 has been an extraordinary year, in many ways. While the pandemic may have restricted our movement, the return of football has acted as a balm for many people; the craziness on the weekends continues to make us forget for 90 minutes the world we live in.
Serie A has shed its tag of a predominantly defensive league; some of the best attackers in world football ply their trade in Italy. From veteran superstars like Cristiano Ronaldo and Zlatan Ibrahimovic to talents like Romelu Lukaku, Paulo Dybala and Andrea Belotti, Serie A continues to house some of the best in the business.
We look at the top 10 forwards in Serie A in 2020.
---
#10 Paulo Dybala - Juventus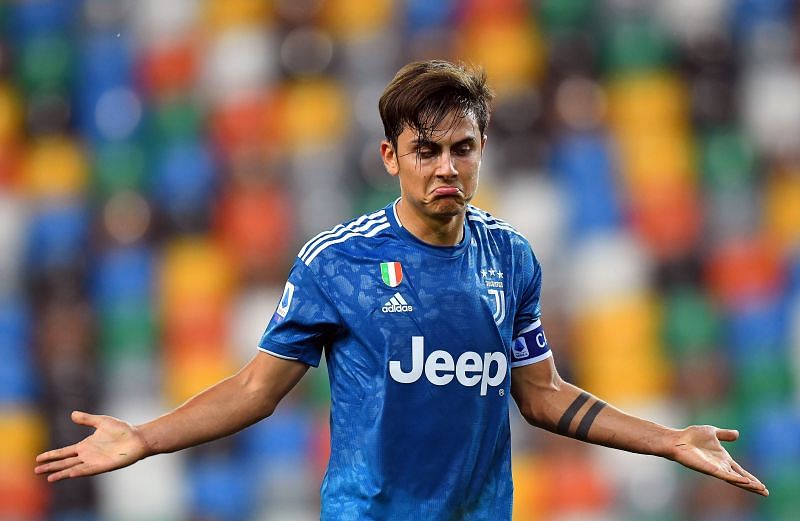 Paulo Dybala was a key player for Juventus this year, despite not being at his very best and being heavily linked with a move away.
The Argentina international joined Juventus from Palermo for €32 million in 2015 and has been a vital cog at the club since then. Regarded as one of the best players in the world, Dybala scored 11 goals in 33 Serie A appearances last season as Juventus won the league once more.
It has not been smooth sailing under the management of Andrea Pirlo this season, and the 27-year old has once again been linked with clubs like Manchester United. Dybala has scored one goal in eight Serie A appearances so far, as Juventus have struggled to establish a stronghold in the league this season.
---
#9 Andrea Belotti - Torino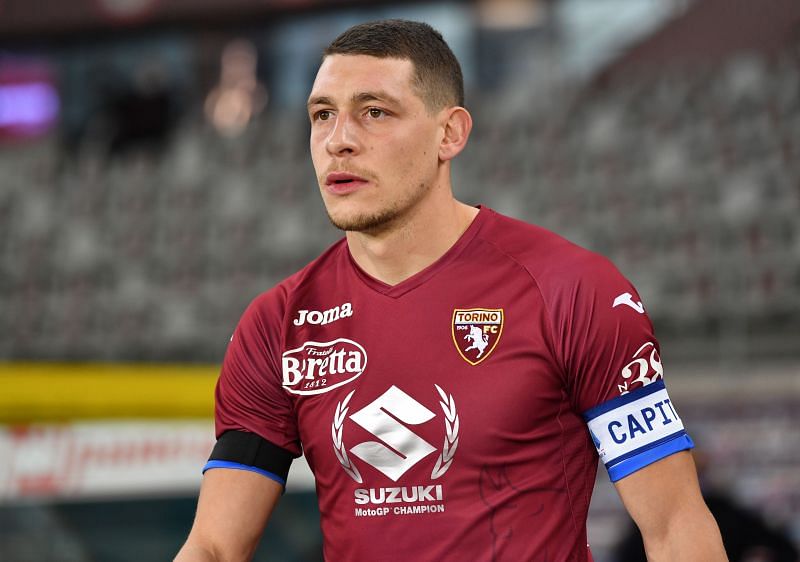 Andrea Belotti was once linked with big-money moves to Manchester United and Chelsea, and those rumours have not erupted in a long time.
However, the 27-year old continues to be Torino's talisman, and has established himself as a proven goalscorer in Serie A. Like Dybala, Belotti was poached from Palermo in 2015 for €8 million, and the deal could be one of the best Torino have struck in their history.
Last season, the Italy international scored 16 goals in 36 Serie A games as Torino finished 16th, and he has enjoyed some good games this time around as well; the striker has scored nine goals in 13 Serie A games so far.
---
#8 Francesco Caputo - Sassuolo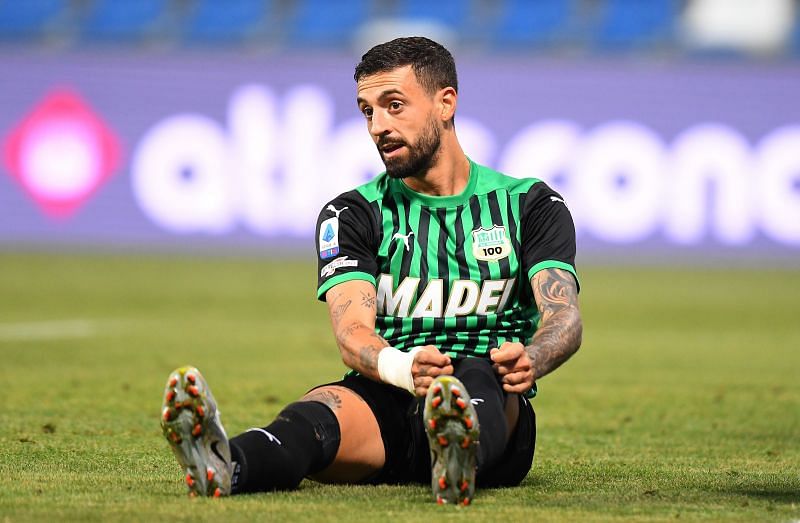 Sassuolo have been praised for their style of play under manager Roberto De Zerbi, and Francesco Caputo has been a key player in that system.
Caputo formed a strong partnership with Domenico Berardi last season, with both attackers running riot. The 31-year old Caputo has seen a sharp rise in his career graph at a mature age, and made his debut for the Italy national team in 2020, highlighting his rise.
The former Empoli man scored 21 goals in 36 Serie A games last season, and the striker has been in fine form this time around as well; scoring six goals in nine league games.
---
Also Read: Manchester United prioritize signing of 20-year-old Bundesliga superstar - Reports
#7 Lorenzo Insigne - Napoli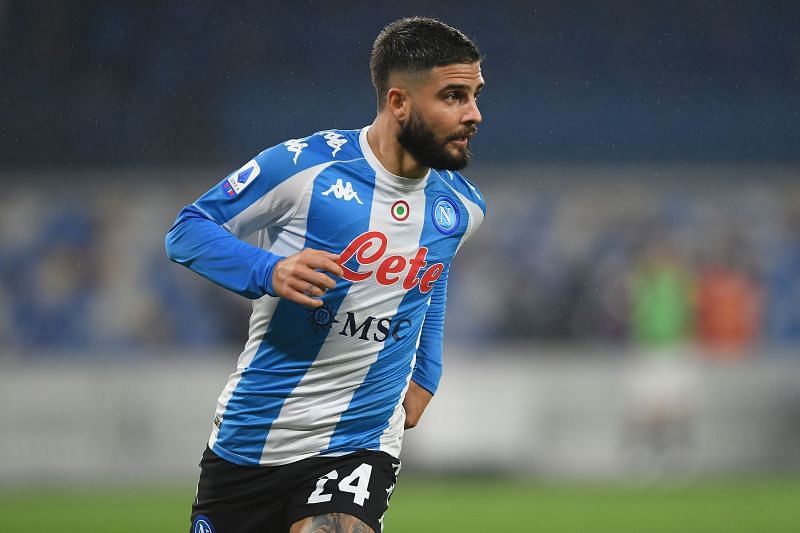 Napoli born and bred, Lorenzo Insigne has been a fine servant for the Italian giants, a club for whom he is now the captain.
Having made his debut 2010, Insigne has gone on to make 365 appearances in all competitions, scoring 95 goals. The Italy international has been a constant fixture under every manager and is capable of playing in various attacking positions.
The 29-year old made 37 Serie A appearances last season and scored eight goals. He has enjoyed a bright season so far, scoring five in 10 league appearances.
---
#6 Edin Dzeko - Roma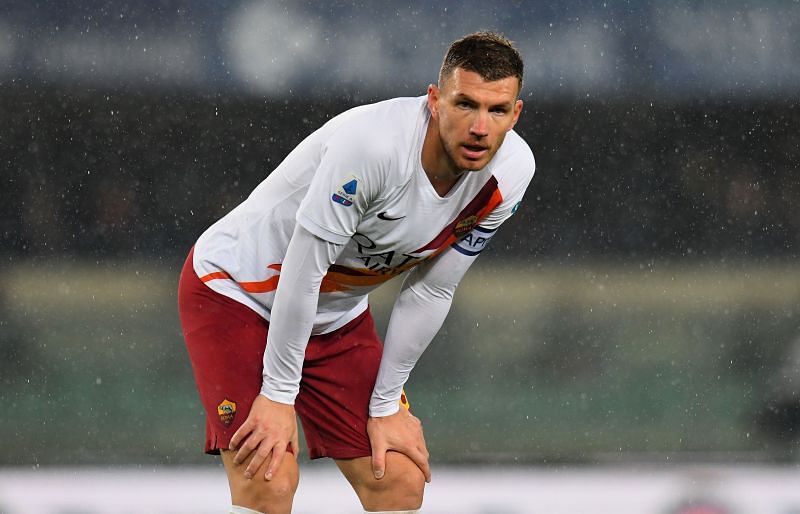 When Edin Dzeko left Manchester City for Roma in 2015, many assumed that the striker was past his prime.
However, Dzeko has been a phenomenal player for Roma. The striker, who now captains the club, has been one of the best strikers in Italy since moving there, with his consistent goalscoring performances and all-round play making him indispensable.
The 34-year old was linked with Chelsea last year and Juventus in the summer, but Roma have managed to keep hold of him. Dzeko scored 16 goals in 35 Serie A games last time around, and has six in 11 appearances so far.
---
#5 Duvan Zapata - Atalanta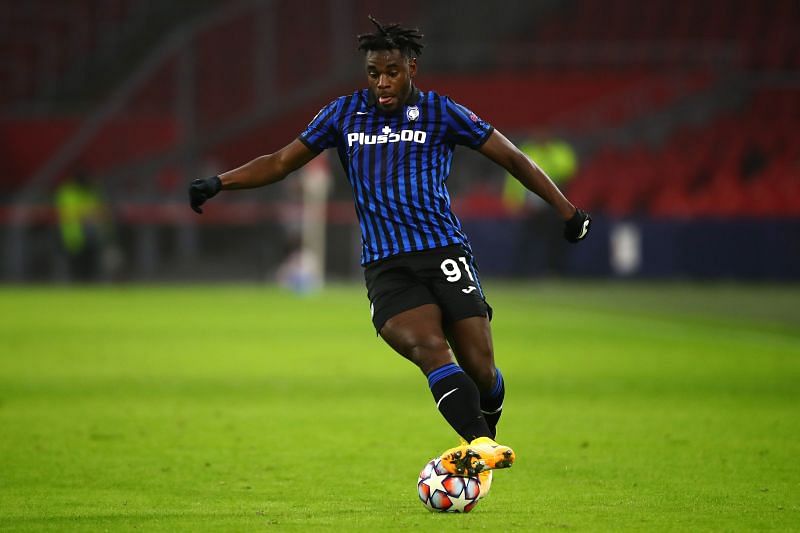 Atalanta have been an impressive outfit under Gian Piero Gasperini, and Duvan Zapata has been one of the many beneficiaries of their style of play.
The Colombia international was a solid player for clubs like Napoli, Udinese and Sampdoria, and was signed by Atalanta in 2018. Here the striker has thrived, with his technical quality, physical strength and match intelligence all coming to the fore.
The 29-year old made 28 appearances in Serie A last season and scored 18 goals as Atalanta enjoyed a stellar campaign; this season Zapata has scored three goals in 13 appearances.
---
#4 Zlatan Ibrahimovic - AC Milan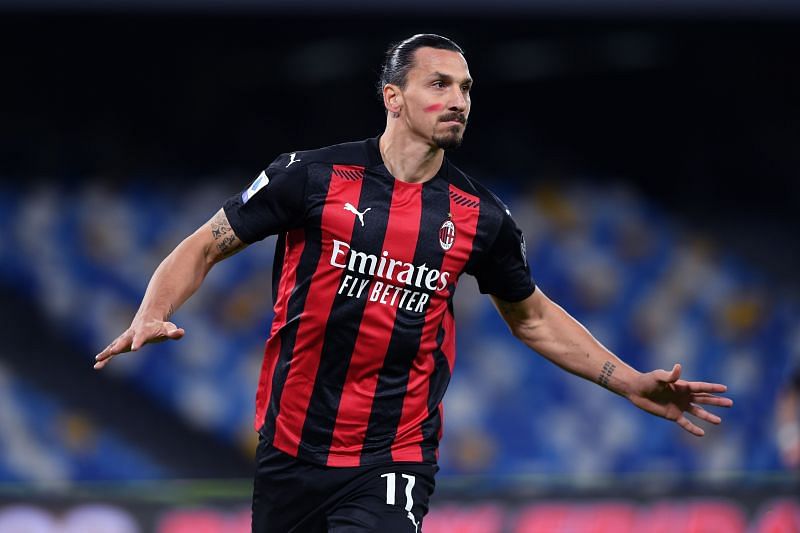 It might be a coincidence, but it is hard not to derive a relationship between the start of AC Milan's excellent form and the arrival of Zlatan Ibrahimovic.
After suffering a serious injury at Manchester United, Ibrahimovic departed for LA Galaxy; leading many to think that that was the end of his European adventure. However, the Sweden international decided to join AC Milan in January 2020, and it would be fair to say his form and character has had a transformative effect at the club.
The 39-year old continues to be a dominant physical specimen, leaving many to marvel at his longevity. Last season he scored 10 goals in 18 Serie A games; this season he has 10 goals in just six games as AC Milan sit at the top of the league table.
---
Also Read: Barcelona star Lionel Messi hails Jan Oblak as one of the best goalkeepers in the world
#3 Romelu Lukaku - Inter Milan
Romelu Lukaku's Manchester United spell might have split opinion, but there is no denying his influence at Inter Milan.
The Belgium international left Manchester United to join Inter Milan for a club-record fee of €75 million, as a direct replacement for Mauro Icardi. Lukaku has fit Antonio Conte's system perfectly and has led Inter Milan's line with aplomb so far.
The 27-year old formed a solid attacking partnership with Lautaro Martinez last season, and scored 23 goals in 36 league games. The former Everton man has 11 goals in 12 games so far and has recently been linked with a move to Manchester City.
---
#2 Ciro Immobile - Lazio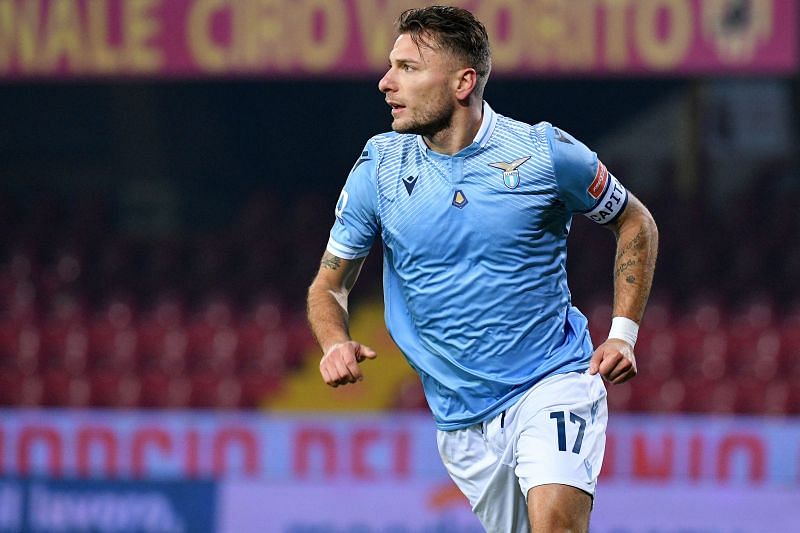 After failed stints at Borussia Dortmund and Sevilla, Ciro Immobile made a return to his favourite hunting ground; the Serie A.
Lazio signed him in 2016 from Sevilla for €10 million, and he has not looked back. Now the 30-year old is considered as one of the most lethal strikers in the Italian top-flight. Since making his debut for Lazio in 2016, he has made 194 appearances in all competitions and scored an incredible 139 goals.
The Italy international was in sensational form last time around, scoring 36 goals in 37 Serie A games. This led him to win the European Golden Shoe as well as the Capocannoniere title. He has nine in 12 games this season.
---
#1 Cristiano Ronaldo - Juventus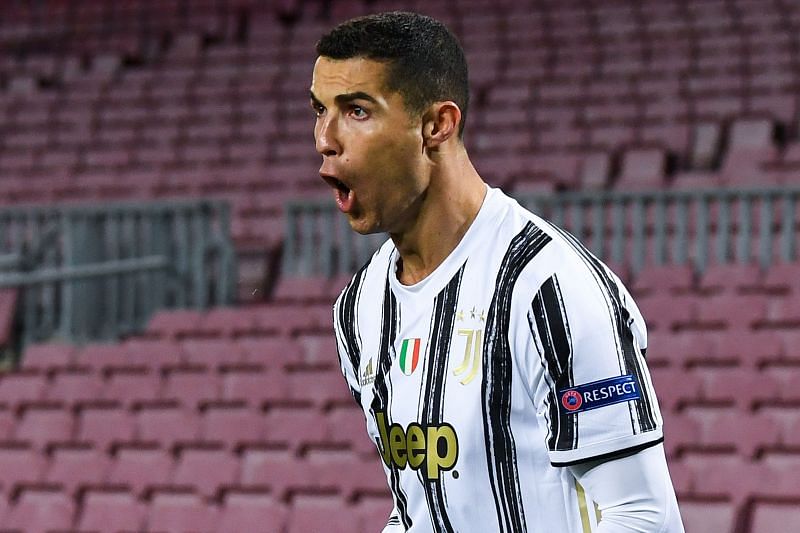 Cristiano Ronaldo continues to be Juventus' most important attacking player, and alongside Zlatan Ibrahimovic is ageing like fine wine.
While the Portugal international may not be the Ronaldo of old, he has established himself as an elite-goalscorer. The 35-year old joined Juventus from Real Madrid for a club-record fee of €100 million in 2018, and has won the Serie A in both his seasons so far.
The former Manchester United star scored 31 goals in 33 games last season as Juventus triumphed in the league, and his importance has been evident this time around as well. He has 12 goals in 10 games so far and Juventus look blunt whenever they are without their talisman.
---
Honourable mentions- Lautaro Martinez (Inter Milan), Dries Mertens (Napoli), Luis Muriel (Atalanta)