As we edge closer to the 2021-22 edition of the Premier League, I strongly believe this could be one of the tightest ones in recent memory. Manchester City, Manchester United, Liverpool and Chelsea can all win the title - that's a four-way battle for the Premier League crown and I don't expect any of them to run away with it by a margin of double-digit points.
In my opinion, Chelsea need a forward. I don't know what the deal is with Erling Haaland, but they need someone who can score 20 Premier League goals a season. Timo Werner is a different kind of player - he's a willing runner who works hard for the team and is very unselfish. However, he doesn't strike me as someone who can score 20 goals a season, so it'll be interesting to see what happens there.
Manchester United have already signed Jadon Sancho, but they could do with another midfielder. Regardless of what happens in the transfer market, as I said before, I expect a really close Premier League title race.
Another important thing to keep an eye on is when the big players return to their respective sides after their international commitments. Many Premier League stars represented their countries at Euro 2020 and Copa America this summer, so they could well miss a few games at the start of the new season.
It's still early doors and a lot could change between now and the start of the season, but here are some bold predictions ahead of what promises to be an intriguing Premier League campaign.
---
#5 Manchester City to win the Premier League title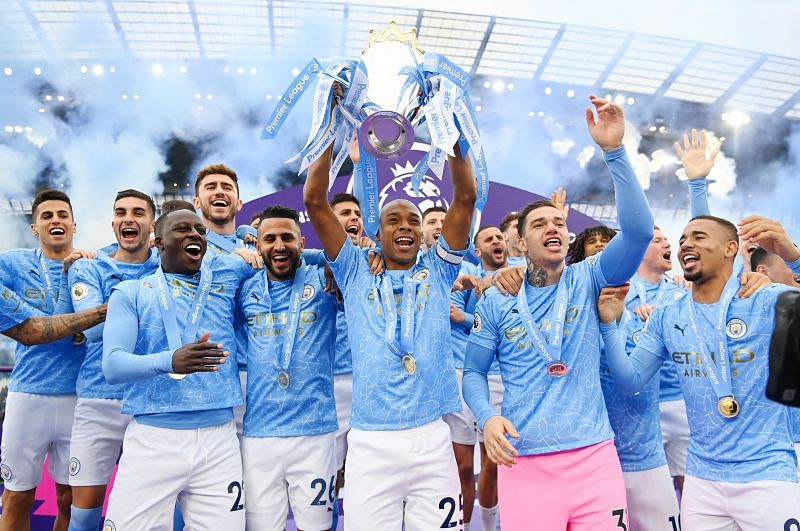 Some might say Manchester City winning the Premier League title isn't exactly a bold prediction, but as I said earlier, four teams could win it and it's almost impossible to predict the outcome at this point in time.
There's a big gulf of class between the top four sides in the Premier League and the rest, so the title race could boil down to who wins the mini-league between Manchester City, Liverpool, Manchester United and Chelsea. There is another mini-league involving Arsenal, Leicester City, Tottenham Hotspur and Everton that could decide the rest of the European spots.
I can't see any of the bottom half teams getting points from the top four in the 2021-22 Premier League season - I'd be really shocked if that were to be the case. We could witness one of the closest title races in ages, but I expect Manchester City to come out on top this season.
---
#4 James Maddison could be one of the surprise stars of the season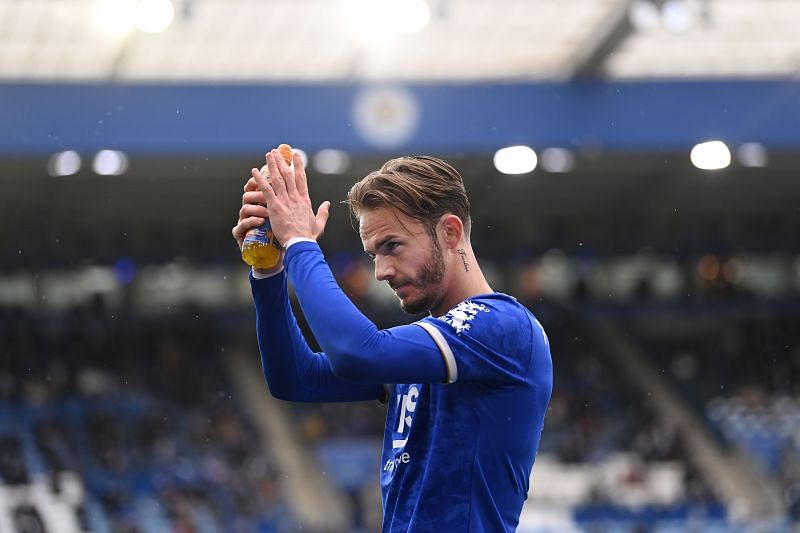 James Maddison wasn't called up by Gareth Southgate to represent England at Euro 2020, so he will be fresh and raring to go ahead of the 2021-22 Premier League season. Before his unfortunate injury last season, he was absolutely flying for Leicester City and I got the feeling that he came back a bit too early.
I like Maddison and I think he can make a real impact this season. He can really rip it up and will have an advantage over those who had international commitments earlier this summer, as those players may not start the forthcoming season for their respective clubs.
---
Also Read: Fabrizio Romano's Transfer Roundup: Update on Manchester United's transfer plans, Barca's plan for Antoine Griezmann and more
#3 Everton and Brentford to be surprise packages of the 2021-22 Premier League season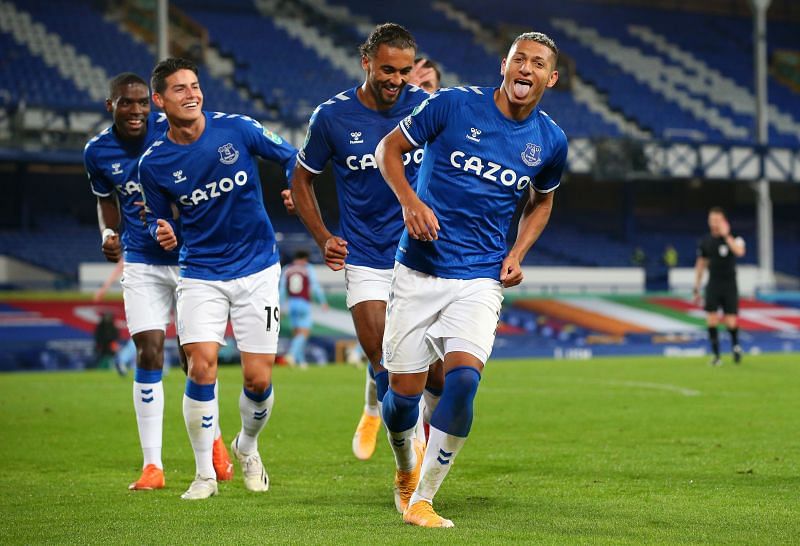 I think Rafa Benitez hasn't gone to Everton just for the sake of it. He's a very good manager with Premier League experience and won't embarrass himself regardless of what happens in the transfer market. After Carlo Ancelotti's rather unexpected move to Real Madrid this summer, it will be all about progression for Everton. It won't happen overnight, but I strongly believe Rafa will get them going in the Premier League and make them hard to beat.
There's no point in entertaining and losing every week - an experienced manager like Rafa knows that and will set his teams up accordingly. They probably won't play the best football in the Premier League, but Everton will get results under him.
As for Brentford, I'm really excited to see what they can do in the Premier League. I followed them in the Championship and they looked like the kind of team that would take the game to the opposition regardless of who they come up against. They are incredibly entertaining to watch, but will they stick to their philosophy in the Premier League? Norwich City were promoted two seasons back under Daniel Farke and played a similar brand of football, but they were absolutely blown away by some of the top teams in the Premier League and immediately dropped back down to the Championship.
Brentford interest me more than any other side because they are relatively unknown and are set to play Premier League football for the first time in their history.
---
#2 Harry Kane to win the Golden Boot if he stays at Tottenham Hotspur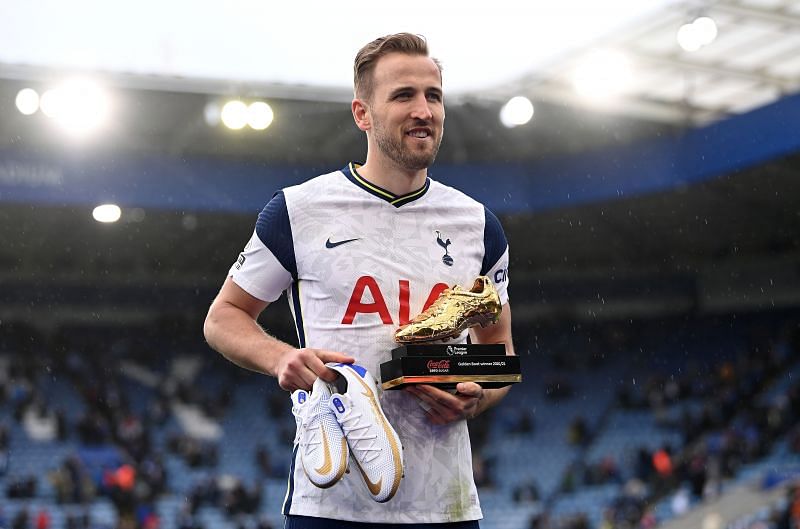 Harry Kane has been linked with a big-money move to Manchester City and could well complete a transfer in the weeks ahead. No one knows what's going to happen, but I think he will win the Premier League Golden Boot - only if he stays at Tottenham Hotspur though!
I say this is because to win the Golden Boot, you'll have to play more minutes. At Tottenham, he is the main man and plays literally every minute when he's fit, allowing him to score bags of goals. He'll obviously continue to bang them in it at Manchester City if completes a move to the Etihad Stadium, but you have to understand that he will not play every game under Pep Guardiola.
If Manchester City have a big UEFA Champions League game on the horizon and a Premier League encounter against one of the bottom six sides, Kane could well be rested for these games. Additionally, if he starts and they are 2-0 up against a side like Burnley or Norwich City, he'll come off the pitch to get some rest, which won't be the case at Tottenham.
Mohamed Salah will once again be in the reckoning as he always is. It's weird because he's a winger, but that's how good he is. I always like to pick someone out of the ordinary, so I'm going to go for Dominic Calvert-Lewin to be in the running for the Premier League Golden Boot as well. He started the 2020-21 season in stunning style, but Everton didn't play to his strengths in the second half of the season.
Rafa will make sure Calvert-Lewin gets the service he requires and urge his wingers to put balls into the box. He's going to play every week and could have an outside chance of winning the Premier League Golden Boot if he builds on what he achieved last season.
---
#1 Kevin De Bruyne to make it a hattrick of PFA POTY wins
Kevin De Bruyne won the PFA Player of the Year award in the last two seasons and I think he'll be up there once again. Unlike other players, he doesn't need to play all 38 Premier League games to stand a chance of winning it, as he can do in 25 games what certain plays can't do over the course of a season. Other players vote to determine the winner of the PFA POTY award and they usually vote for things they can't do, so De Bruyne will always be in with a chance.
I've predicted Manchester City to win the league and if that were to happen, De Bruyne has to play a starring role for them. If they win the Premier League title without a big contribution from him, I'll be absolutely flabbergasted.
I thought about Bruno Fernandes but I'm not sure about him for two reasons. He had a rather disappointing time at Euro 2020 with Portugal, so it remains to be seen how he will react to that. Another thing is that Manchester United have signed Jadon Sancho, who will also demand a lot of the ball. That could see Fernandes' influence diminish, so we have to wait and see how this one pans out.
---
Also Read: Jim Beglin column - Euro 2020 Team of the Tournament
Edited by Vishal Subramanian