5 players who have disappointed in the EPL so far
8.50K //
28 Nov 2012, 14:41 IST
The league this season has been one which has lacked any real consistency in terms of form. No club has really gone on a long run of consistent results, except maybe QPR, who have been consistently losing.
There have been some very good performances from various players this season. RVP has been influential at Manchester United, Cazorla has been a joy to watch for Arsenal and more recently even Giroud has found his scoring boots. Michu for Swansea, Hazard for Chelsea, Bale for Spurs have been other good performers in the league this season.
As with every season, you have players who disappoint as well. Some fail to live up to what is expected by fans while some fail to recreate their form from previous seasons. The Top 5 players who have been disappointing in the English Premier League so far-in no particular order- are:
Papiss Cisse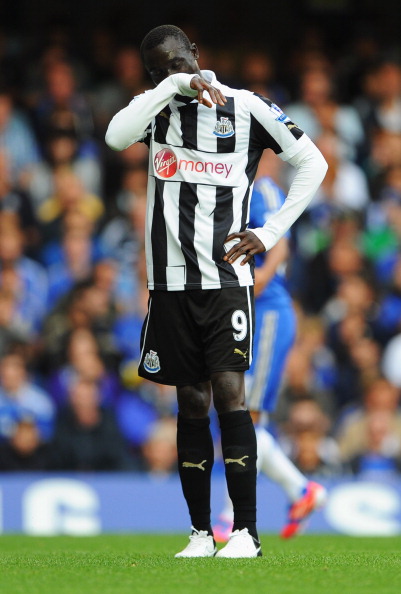 Last season Cisse took the EPL by storm. He scored 13 goals in 14 games for Newcastle in the second half of the season after being bought in January. This time with a full season ahead of him, he was expected to continue that form and maybe even challenge for the Golden Boot possibly.
Unfortunately for Newcastle United, that has not been the case. Cisse has managed only 1 goal in 11 appearances for the club this season. According to Whoscored.com, he has had 21 shots in 11 appearances for the club.  Only 5 of those have been on target. That comes to a miserly 24% of shots on target.  Comparing to last season, he had 39 shots out of which 21 were on goal. That is more than 50% of shots on target.
Strikers feed on goals and if Cisse is to return to his previous form, he needs goals.  When Cisse came to Newcastle, what put him onto the spotlight was the fact that he made difficult things look easy. Some of his goals could easily have been Goal of the Season contenders if scored in different seasons.  His first instinct is to score goals. Somehow due to lack of goals or loss of confidence those instincts have been lost.
Due to this drop in confidence rather than relying on his instinct, he is in fact thinking about it a split second too much, which has not helped him at all.
Also, Newcastle's change from playing a lone front man last season to playing a more orthodox 2 man striker force could also be attributed to his poor showing.
Considering the lack of back up in the striker's department, Newcastle fans will hope Cisse quickly regains his form of last season.
Pepe Reina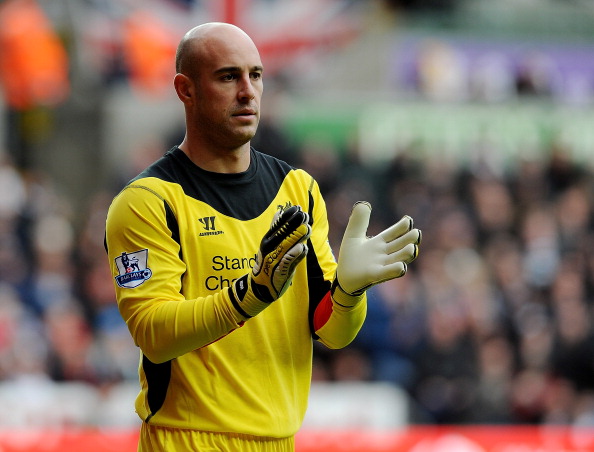 Pepe Reina has been a constant now at the back of the Liverpool defence, guarding the goal for almost 7 years. In the last 3-4 years which have been turbulent to say in the least for Liverpool Football Club, Reina has been one of the few players to have been a constant source of confidence.
Liverpool fans have seen the defence chopped and changed, midfield ruined with departures of Mascherano and Alonso and Torres leaving, Reina has never been a source of real trouble, until now that is.
He has, since his arrival, been in the top 5 goalkeepers regularly season after season. This season has been somewhat different. Reina has seen a dip in form.
Though the spiral did not start this season. It was there last season as well, not as obvious as this season, but their were signs last season as well. The lack of goals up front managed to mask that though.
This season Reina has made 3 defensive errors according to Squawka out of which two have directly led to a goal i.e against Arsenal and Norwich.
His poor form could be related to various reasons. Two that would be important to point out are the fact that he seems to have gained weight and also a lack of a strong no.2 to challenge his position.
The solution for the first one is obvious, lose weight.
Another potential problem for Reina is the lack of competition at Anfield. Liverpool's back-up goalies have never pushed Reina, and have only ever been called upon whenever Reina has been suspended. We saw something similar happen to Evra in the last season or two, where lack of a good back-up led to his dip in form as well.
Reina needs to find his good form back and has showed signs of improvement in the last one or two games. An in-form Reina is highly important to Liverpool's defence and of course the club as a whole.
Thomas Vermaelen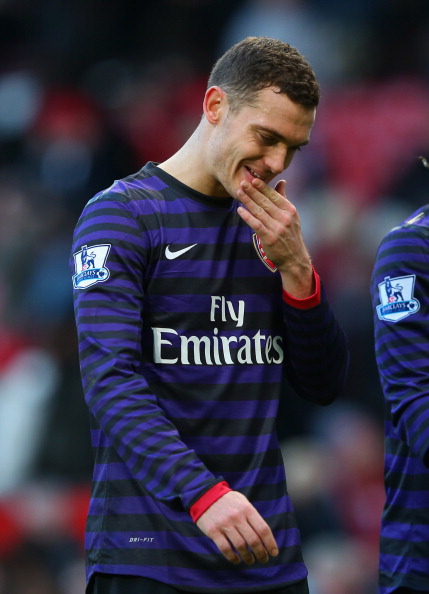 In the summer, when RVP made his way towards the red half of Manchester, Arsene Wenger was left with a void to fill. This was a void that he had faced a number of times in the past few seasons. The one of Captaincy. Wenger decided to thrust it on a person he felt would finally stop the trend of the captain leaving. He gave the armband to Thomas Vermaelen.
The defender ticked all the boxes- vocal, high levels of performances, and he had leadership skills. The fans were happy with the decision too.
Unfortunately for all parties involved  the 'high levels of performances' have dropped off of late. After Arsenal started the season with three clean sheets, Vermaelen along with the whole defence was being praised and Bould was also winning plaudits for his part in the impressive defence, that Arsenal had shown.
Since then though, the defence has rarely ever shown such form and Vermaelen's form has slowly been deteriorating. The worst game for him this season, performance wise, has to be the one against Manchester United. He made two key errors in the game against Manchester United, one of which led to a goal, with RVP dispatching the ball in the back of the net. The other, Valencia should have scored but missed, due to poor finishing.
What Wenger now needs to decide is, if he wants to keep playing Vermaelen or drop him. The problem here lies in him being the captain. A captain cannot be seen regularly making mistakes, especially when it can cost the team goals. It is clearly a lack of form and Wenger needs to find some solution for it and he has to do it fast.
Clint Dempsey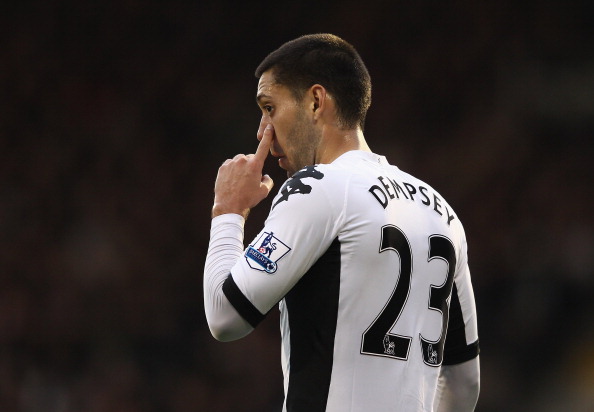 When Spurs beat Liverpool to the signing of Dempsey before the transfer window closed, he was touted as the replacement for Van Der Vaart. He had impressed many neutrals last season, who had seen him play, due to his impressive finishing ability and this was the reason Liverpool were also after him.
The Tottenham summer signing though has struggled to make an impact since joining the North London club, despite accumulating two goals and two assist in 10 appearances for the club.
The American has failed to really stand out for the club. Some of his fans may point to his two goals, each of which were match-winners (against Manchester United and Southampton), but even those were mere tap-ins off the back of his teammates' good work.
His worst performance has to be the game against Manchester City, where he was appalling to say the least.
The 8 million transfer fee which the club paid for him at the time of signing may have been seen as a bargain, now seems to be a mistake. Maybe not a costly one, but considering the form of his alternative option, Gylfi Sigurdsson, it could turn out to be costly.
AVB could now either continue with Dempsey and hope he comes out of this poor form, or drop him and try playing Sigurdsson in that role. AVB has tried a formation with two strikers, but as seen in the North London Derby, Adebayor can not necessarily be trusted.
Fernando Torres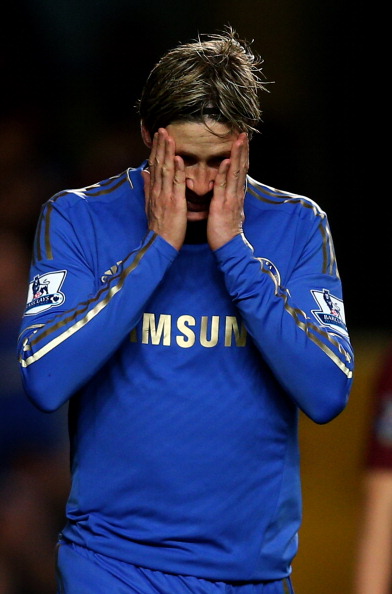 This name stands out slightly from the others in the list. While the others came into this season on the back of some impressive performances last season, Torres was not really impressive. Truth be told, he was not really thought to be there either, especially near the end of the season.
This season though was expected to be different. Chelsea had done everything possible to ensure he performed. Got rid of any striker who would cause him insecurities. Bought players who could play the attacking style that suited him and was also the desire of their owner Abramovich. He had won the Golden Boot-slightly lucky that- at the Euros with Spain.
All in all, Torres was finally expected to show his form of old. Except that has not really happened.
He started the season on a positive note, but as the season has gone by, Torres started to regress once more.
He has scored only 4 goals in 13 games this season for Chelsea, which for a striker at Chelsea is just not good enough.
Now, the media wants football fans to believe that Benitez has been brought in for the sole purpose of regaining Torres's form, considering he played his best football for Liverpool under him.
Though as Gary Neville said Torres needs to change his game as he is not the striker he once was. The team also takes part of the blame   but if you want to be termed as a World Class striker you need to adapt to how the team plays.
Chelsea fans and certainly Abramovich will be hoping Benitez can somehow bring the Torres of old back for everyone to see and enjoy.
There were those who(luckily!) just missed the list of five. Three of those lucky players are:
Gylfi Sigurdsson
This was another player that Spurs managed to beat Liverpool to, and has managed to disappoint Spurs till now, just like Dempsey has. Intelligent on the ball, technically astute with a great understanding of the game, Sigurdsson seemed to have it all to become a key component in this new Spurs team under AVB.
The season did not really start so well for Spurs, and soon Gylfi saw himself on the sidelines. The problem lies in the fact that Gylfi may not be suited to a 4-2-3-1 but more of a 4-3-3. This can be seen in the Reading game, which saw him give his best performance of the season in a 3-1 win.Maybe AVB needs to look at his tactics to get the best out of Sigurdsson.
He did not make the top 5 because he really has not got his chances yet. He has made only 5 starts in the season and if given more games,and maybe a slight change in AVB's tactics,  he may be able to reproduce the form of last season.
David Luiz
Last season when Chelsea managed to somehow dig deep and win the Champions League, beating Barcelona and Bayern Munich on their way to glory, their defense was applauded a lot. David Luiz who had been criticized a lot had been part of that defense and admirably played his part in ensuring the opposition was kept away.
Hence, this season he was expected to build on that late season form and cement his spot in the starting line up. Unfortunately, Luiz has not been able to replicate the form of last season and also has been average at best. There have been some games where he has been shockingly poor. The game against Manchester United was one such game.
The point that has been emphasized really about David Luiz is that, his form is really erratic. He will amaze you with something one minute, and then just confound you with an act of stupidity the very next. He has not really been as poor as people in the list, but the fact that John Terry has been missing, due to various reasons, Chelsea needed Luiz to take charge of the defense, which really has not happened.
Chelsea fans may be nervous about what happens when John Terry retires, and would hope Luiz improves this erratic form, just like Rafael has shown at Manchester United, this season.
Stéphane Sessegnon
Sessegnon was Sunderland's star man in the second half of the season. He scored 7 goals and 9 assists last season for the Black Cats. Martin O'Neil's team was resurgent mainly due to his form, where sometimes he even had to play as a striker.  He ended the season as the top scorer and was voted as the club's Player of the Season.
The reason that can be attributed to his slow start to the season could be the ankle injury he suffered in pre season, which meant he was not at peak fitness when the season started. That though cannot be an excuse any longer. His form has shown signs of improvement in the last few games but they have been fleeting. He will need to improve for Sunderland to rack up the points and get some pressure of Martin O'neil.
So there you go, that was my list of players who have disappointed us with their performances this season. This though is a very subjective topic, and you are bound to have your own opinions. So let me know what you think and what is your list.