The Ballon d'Or is set to return this November after a year's absence. It is undoubtedly the most prestigious individual prize in football.
The Ballon d'Or was cancelled last year in the wake of the Covid-19 pandemic. We've had almost a year and a half of non-stop footballing action since the Covid break.
Cristiano Ronaldo and Lionel Messi have dominated the Ballon d'Or in recent times
The Ballon d'Or has staged the Cristiano Ronaldo - Lionel Messi rivalry for more than a decade now. In the last 12 editions of the award, Messi has won it a record six times while Ronaldo is close behind with five. Luka Modric is the only player to have broken their duopoly over the Ballon d'Or.
But this time around, the Ballon d'Or race has been blown wide open and there are plenty of worthy contenders.
Without further ado, let's take a look at five of the favourites to win the Ballon d'Or this term.
---
#5 N'Golo Kante (France/Chelsea)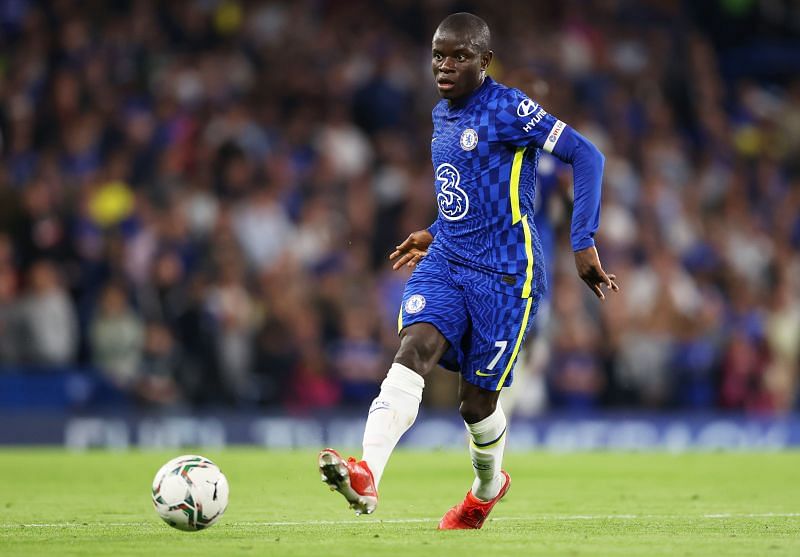 Chelsea's war machine N'Golo Kante was chosen as the UEFA Midfielder of the Year. He was arguably the Blues' best player as they won the Champions League last season. Kante turned in mesmerizing performances in the final stages of the continental competition.
The Frenchman is a hard-working defensive midfielder whose main job is to prevent the opposition players from enjoying too much time on the ball. He hounds them relentlessly and disrupts their flow forcing them off their natural game.
Kante is also quite gifted in a technical sense. He is good at progressing the ball and is excellent at link-up play. He didn't have a great outing with France at Euro 2020 as Les Bleus crashed out in the Round of 16 against Switzerland.
France have made it to the semi-finals of the UEFA Nations League which is going to take place next week. Kante can further improve his credentials by helping his team to yet another title.
#4 Cristiano Ronaldo (Portugal/Manchester United)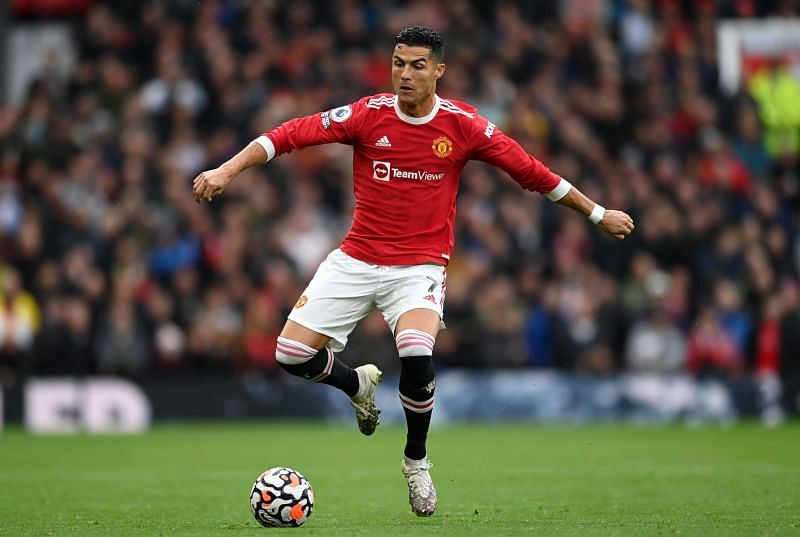 Cristiano Ronaldo had a great September. He overtook Iran's Ali Daei as the men's leading international goalscorer with a brace against the Republic of Ireland in the World Cup Qualifiers.
Ronaldo also bagged a brace in his second Manchester United debut. He also scored a few vital goals for the club including a 95th minute winner against Villarreal in the UEFA Champions League.
Ronaldo won the Golden Boot at Euro 2020 where he scored five goals and provided an assist in four appearances for Portugal. He was also the recipient of the Serie A Golden Boot last term, scoring 29 goals in 33 league appearances.
Ronaldo might struggle to make it to the Ballon d'Or podium this time but there's no doubt that despite being 36-years-old, he has put up a great fight.
#3 Jorginho (Italy/Chelsea)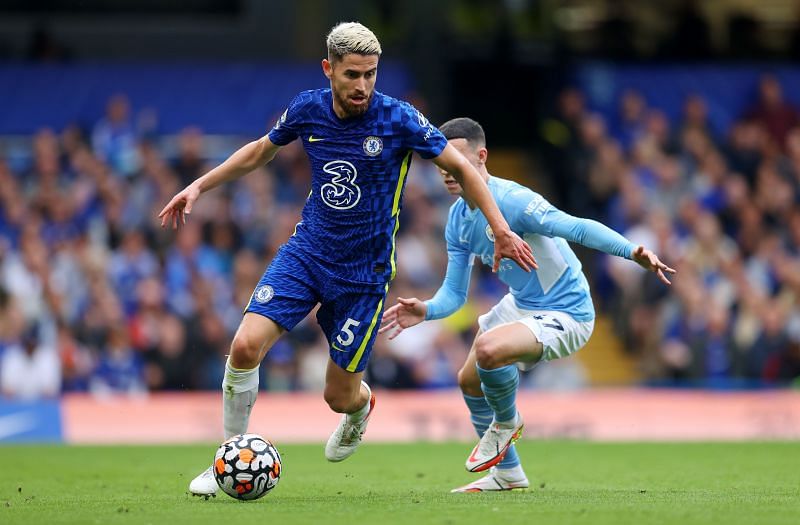 Well, no player has had as successful and glorious a summer as Jorginho. Chelsea's midfield lynchpin was a calming presence in the centre of the park as the Blues went on to win the UEFA Champions League last season.
He repeated his heroics at Euro 2020, playing a big role in Italy's triumphant run at the continental tournament. Not only is Jorginho excellent at distributing the ball and orchestrating play from deep but he is also adept at dispensing his defensive duties.
He topped the charts for interceptions (25), recoveries (46) and fouls drawn (18) at Euro 2020. There is an argument that it wasn't Jorginho's individual brilliance that enabled him to win all these titles. While that is partially true, his influence cannot be overlooked.
Jorginho was also chosen as the UEFA Men's Player of the Year after Chelsea added the UEFA Super Cup to their kitty as well.
#2 Robert Lewandowski (Poland/Bayern Munich)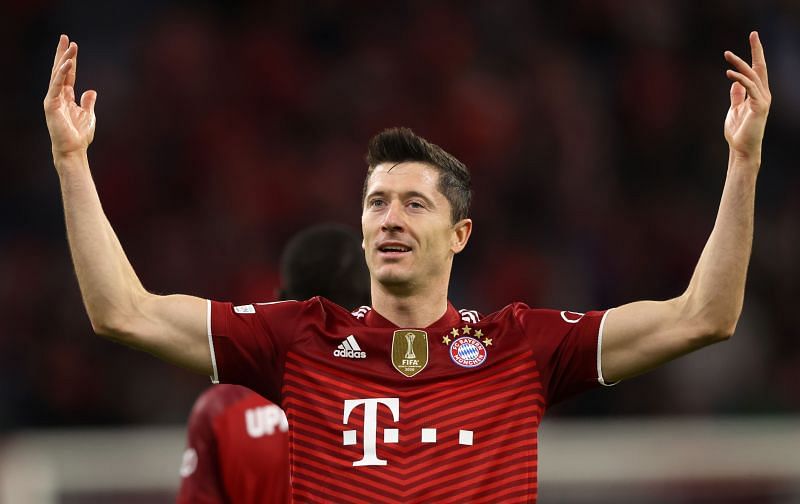 Robert Lewandowski is arguably the finest striker on the planet right now. The Polish international has been scoring goals at an incredibly prolific rate and Bayern Munich have been cruising thanks to his exploits.
While Poland's group stage exit at Euro 2020 will hamper Lewandowski's chances of winning the Ballon d'Or, he still managed to score three goals in three appearances. The 33-year-old scored 48 goals and provided nine assists in 40 appearances across all competitions for the Bavarians in the 2020-21 season.
He has started the 2021-22 season in the same vein. Lewandowski has 13 goals in nine appearances across all competitions for Bayern Munich so far this term. If he can keep this going until December, there's every chance that Lewandowski will get a much deserved Ballon d'Or.
#1 Lionel Messi (Argentina/Paris Saint-Germain)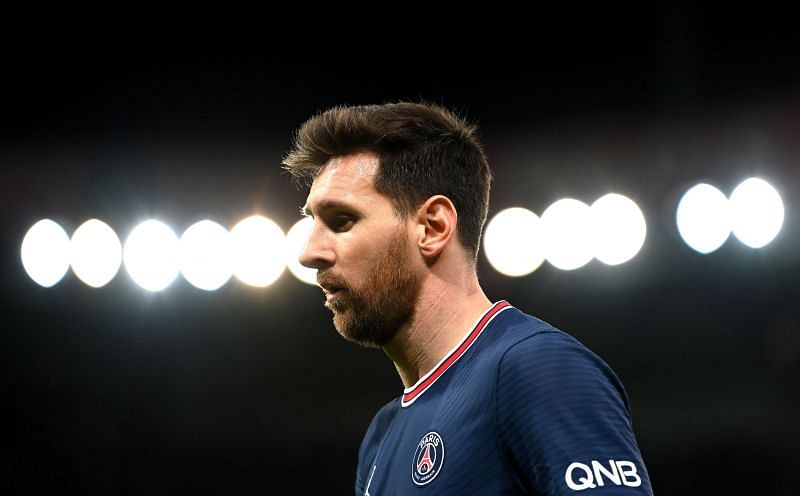 Lionel Messi has been absolutely incredible in 2021. After getting off to a slow start to the 2020-21 season, Messi single-handedly dragged Barcelona back into the La Liga title race. Ultimately, it didn't amount to much but Messi still won his eighth Pichichi trophy, scoring 30 goals and providing 11 assists in 35 La Liga appearances.
He also inspired the Catalans to a Copa Del Rey triumph. Messi was chosen as the best player of the tournament as Argentina won the Copa America this past summer after a 28 year drought. He scored four goals and provided five assists for La Albiceleste in the continental competition.
The summer didn't end there for Messi as he was forced to leave Barcelona due to their financial woes. He has moved to Paris Saint-Germain and has reunited with Neymar Jr. If Messi can keep up his good form, he could very well go on to win a record seventh Ballon d'Or.