#4 Roque Junior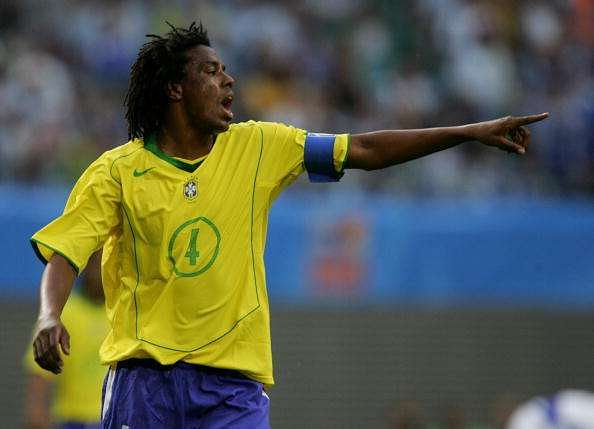 Then
A regular starter in the 2002 national team, Roque Junior was a solid presence at the back for Scolari. The centre-back started all but one of the games for the Selecao and he put in consistent performances throughout the tournament. Roque Junior was playing for Milan in 2002.
Now
After his spell at Milan, Junior spent time at clubs like Leeds United, Sienna and Bayer Leverkusen before finally calling time on his career at Itano in 2010. Having retired from international football in 2007, Junior first cut his teeth into management in 2015 at XV de Piracicaba. Now, he is the manager of Brazilian team Ituano.
---
#5 Edmilson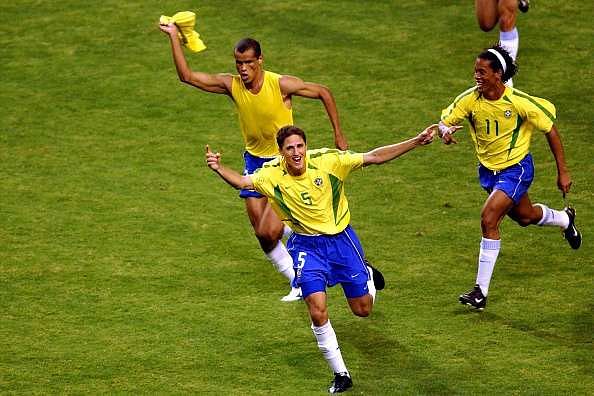 Then
Capable of playing as a central defensive midfielder or a centre-back, Edmilson was used by Felipe Scolari as a centre-back in Brazil's 5 man defence. Like Roque Junior, Edmilson started in all but one of Brazil's matches in the 2002 World Cup even scoring his only international goal in the 5-2 victory against Costa Rica. He was playing for Ligue 1 giants Lyon in 2002.
Now
After his good performances in 2002, Edmilson moved to Barcelona where he won the Champions League title. He went on to represent Villarreal, Palmeiras and Zaragosa before finally calling time on his storied career at Ceara Sporting Club in 2011. The Brazilian now occasionally works as a football pundit in his home country, Brazil.