Champions League - Wednesday - In Pictures
991 //
07 Dec 2012, 12:19 IST
Players of Bayern Munich pose with a match jersey of injured team mate Holger Badstuber prior to their group F match against FC Bate Borisov.
Minute- 12 
Rodrigo gets a one on one chance with Barca goalkeeper José Pinto. He has a team mate to his left as well but chooses to shoot himself.
Rodrigo reacts after missing a golden opportunity to put Benfica in front and in a commanding position to qualify from group G.
Minute- 21 
Gary Hooper puts Celtic infront.
Celtic rejoice as Hooper's goal puts them in prime position to go through.
Minute 22
Its that man again. Mario Gomez gets another goal. This its a tap in, set up by Shaqiri.
Minute 32
Cech, like so many times in previous years, rescues Chelsea with a penalty save from Nikolai Stokholm.
In Portugal, Marcio Mossoro puts Braga in front against Galatasaray. The Turk side has to at least score a goal now with Cluj drawing at Old Trafford.
Minute 35
Its a penalty for Chelsea this time after Beckmann handles in the area but its Hazard's time to have his effort saved by Anders Christiansen.
Minute 36
Valencia's Jonas slots in from the spot after Mavuba trips him over in the box. Lilli seemingly heading for their 5th defeat in the group.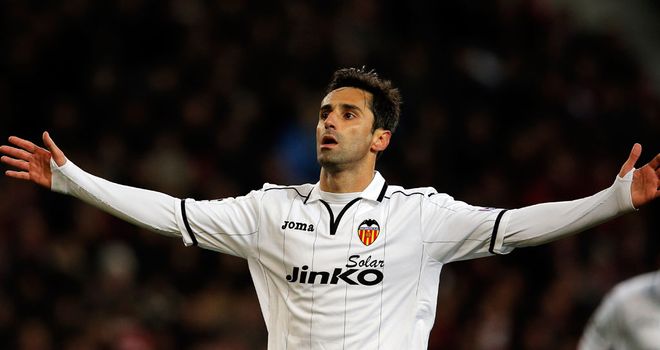 Minute 38
Third time lucky. David Luiz gives Chelsea fans a reason to believe as he scores from the spot.
Something for the Chelsea faithfuls to smile about FINALLY.
Minute 45+2
Finally it happens for Torres. A goal from the Spaniard again puts a 2 goal gap between Chelsea and underdogs FC Nordsjælland after Joshua John had cut into their lead a minute earlier.
Minute 50
Jerome Boateng receives his marching orders after a reckless two footed lunge on Vitali Rodionov.
Minute 51.
Gary Cahill puts it beyond doubt for the Blues with their 4th of the night.
Minute 54
Down to ten makes no difference. Thomas Muller heads in after flick on from Bastian Schweinsteiger. Bayern 2-0 Bate.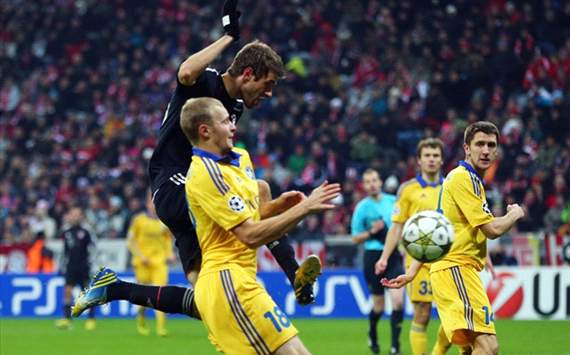 Minute 56
Torres gets a brace in a game. A rarity these day.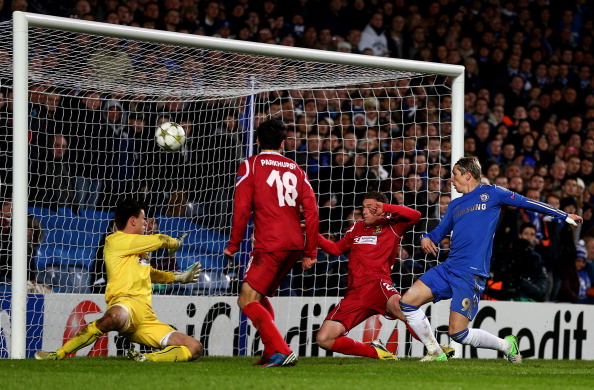 Another shocker!! Manchester United go behind at home to Cluj. Its Luis Alberto with the strike.
The dream of scoring at the theatre of dreams.
All happening in the 56th minute. Juventus take the lead against Shakhtar. An own goal from Olexandr Kucher. A brilliant low and hard cross from Lichtsteiner into the danger zone is bundled over
Minute 58
Burak Yilmaz has been one of the most impressive strikers in the Champions League group stages and he does it again. He scores to drag the Turkish giants back into the game against Braga.
Minute 63
Juan Mata scores the 5th and wraps it up at Stamford Bridge.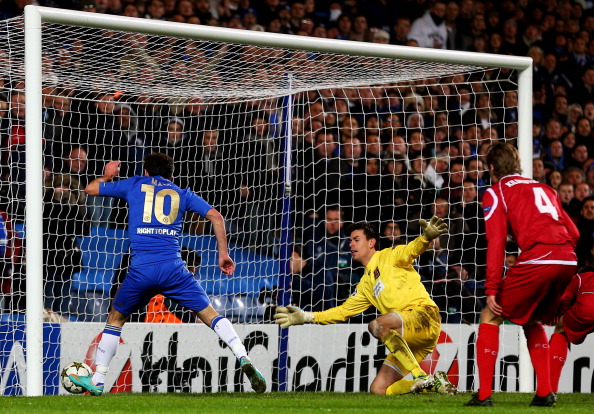 Minute 65
Gomez returns the complement. The Swiss knife has cut through the Belarusian football team. The German assists for Shaqiri to make it 3-0.
Minute 71
Oscar scores the 6th for the home side. But the thrashing seems to be too little too late.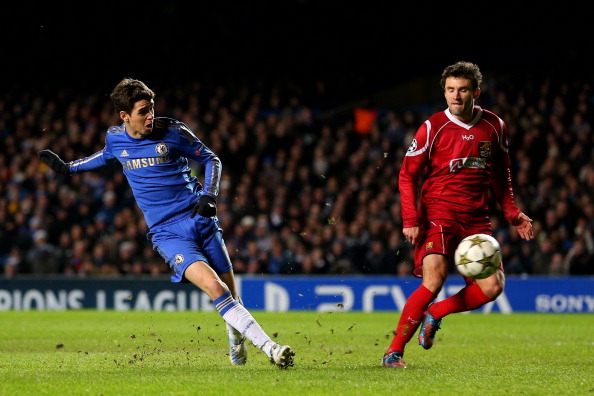 Minute 79
Ayd?n Y?lmaz scores to put Galatasaray in front after Braga keeper parries a shot which is pounced upon first by the midfielder.
Minute 81
Kris Commons fires Celtic into the lead from the spot and in place to qualify after Samaras is tripped in the box.
Minute 83
Alaba finishes it off with the 4th of the game for bayern.
Minute 85
Messi latches on to a Pique pass but Artur does enough to push him wide and his shot doesn't have the desired result.
Minute 87
Messi is stretchered off after going down injured from his effort at goal a couple of minutes earlier.
Final Whistle
Its a little too late for the defending champions as they are knocked out of the Champions League. Its Europa League for Chelsea now.
Celtic players and staff are ecstatic after they learn that they are through to the next round. First time since 2006.
Benfica's dreams are over as well as they come up with only a goal less draw against a Barcelona side not at full strength.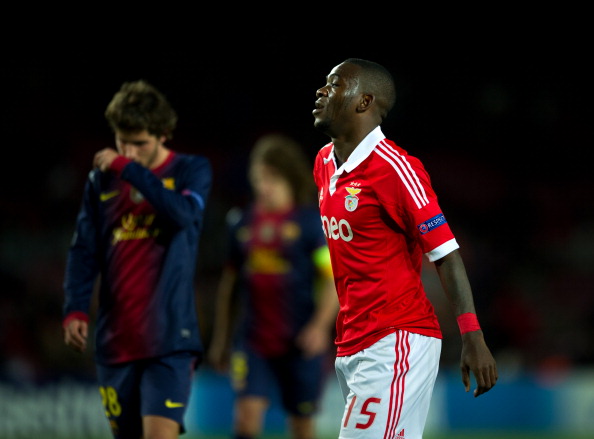 The Turkish giants are through as well. Joint on points with Cluj but their head-to head record sees them through to the next round.