1
17 June 2006
Waldstadion, Frankfurt, Germany
2–0
2–0
2006 FIFA World Cup
2
21 June 2010
Cape Town Stadium, Cape Town, South Africa
6–0
7–0
2010 FIFA World Cup
3
26 June 2014
Estádio Nacional Mané Garrincha, Brasília, Brazil
2–1
2–1
2014 FIFA World Cup
4


15 June 2018
Fisht Olympic Stadium, Sochi, Russia
1–0
3–3
2018 FIFA World Cup
2–1
3–3
5
20 June 2018
Luzhniki Stadium, Moscow, Russia
1–0
1–0
2018 FIFA World Cup
Total Ronaldo International Matches
Ronaldo has 189 appearances in total for Portugal, the most international appearances by any European footballer. In these 189 appearances, he has scored 117 goals. He has scored 14 goals in EUROS, 7 goals in World Cups, and 7 goals in the Nations League.
International Trophies Won By Ronaldo
Cristiano Ronaldo has won two trophies with Portugal. Ronaldo won the 2016 EUROS tournament after a 1-0 win over France in the finals. Portugal also won the 2018/19 Nations League tournament. Portugal beat the Netherlands 1-0 in the final to win the 2018/19 UEFA Nations League tournament.
Jerseys Worn By Ronaldo In The World Cup
2006:
2010: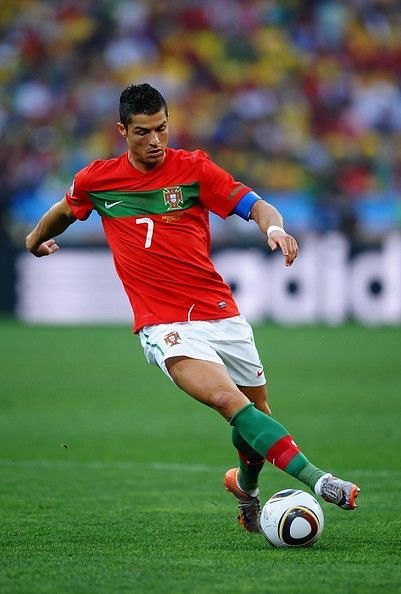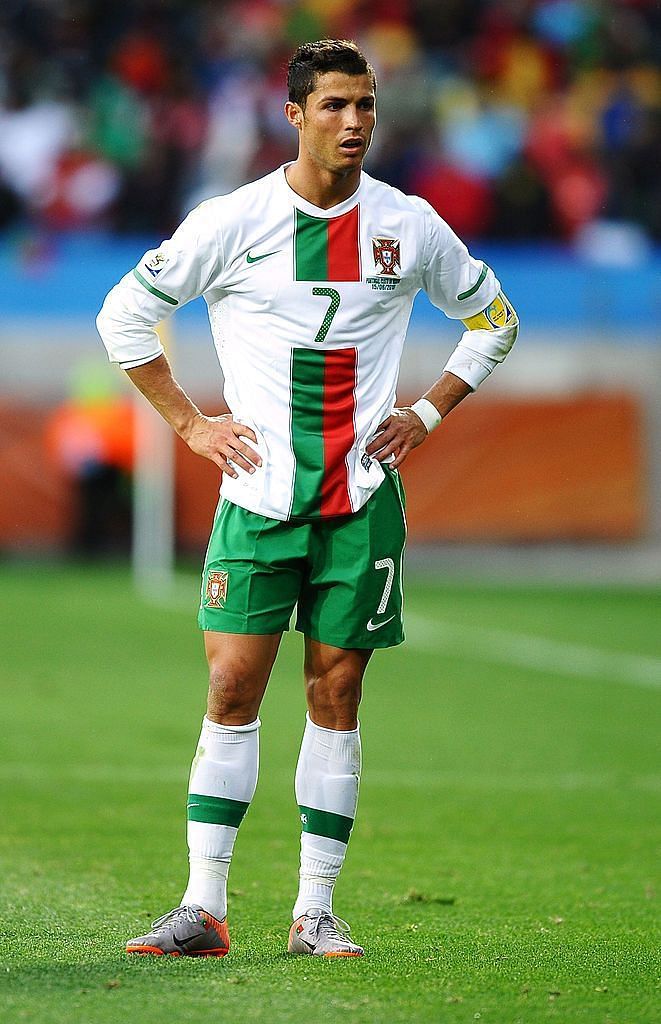 2014: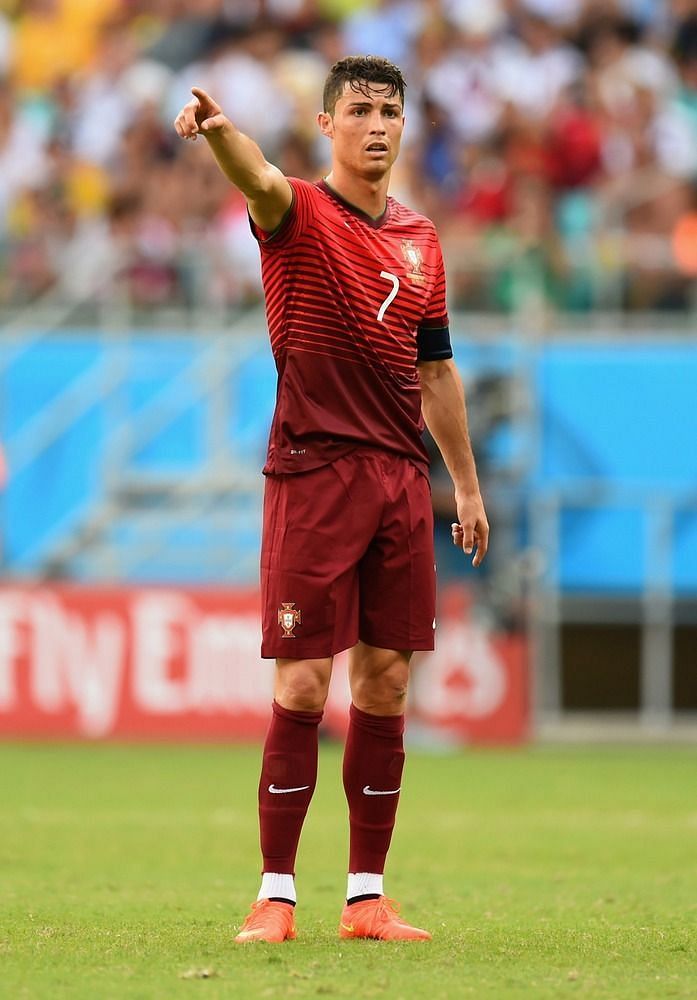 2018: