Europa League 2016/17: 5 reasons why Manchester United do not deserve to lift the trophy
Manchester United are close to lifting Europe's second biggest prize. But do they deserve to lay their hands on the trophy?
Top 5 / Top 10
09 May 2017, 00:58 IST
12.82K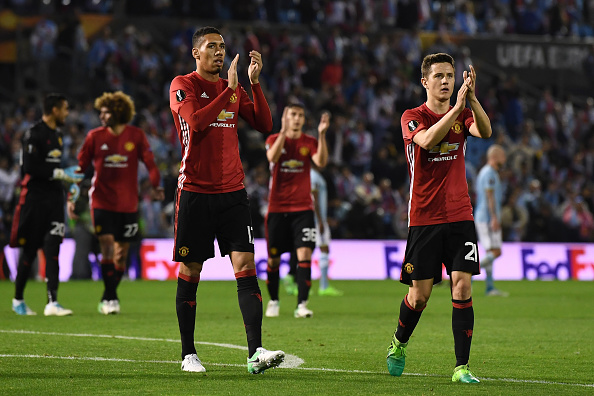 Despite Marcus Rashford's speculative strike at the Balaìdos on Thursday night, the atmosphere surrounding Manchester United's unremarkable 1-0 win in Vigo was predominantly subdued. The Spanish opposition undoubtedly had the chances but could not cancel out the opener and Mourinho's men will head into the second leg at Old Trafford with a precious away goal.
As is quintessential of the build-up to any United game we have seen this campaign, Mourinho will undoubtedly play down the hype and excitement but it seems difficult to envisage a heroic Vigo comeback.
Ordinarily, I'd be looking to applaud any English side for making the final and in-turn maintaining the extensive number of qualification places in the league, but everything about United's Europa League campaign has rendered them undeserving to take home the crown. Here are just some examples of why the club simply do not deserve to be named champions of Europe's subsidiary competition...
---
#1 Little respect shown for the competition
It goes without saying that, as a big club, Manchester United want to be competing in the latter stages of the UEFA Champions League but to let such a desire transcend to a striking lack of enthusiasm towards the Europa League is somewhat disrespectful.
Speaking in September, José Mourinho claimed that the tournament "is not a competition that Man United want… it is not one I want or the players but it is a competition where we are and that is the reality". These claims expel an air of making do with what is available, suggesting that the players' hearts aren't in the competition at all.
The Portuguese naturally attempted to soften his sharp words by stating, "we have to respect the competition" but he has done little to demonstrate such respect, often lambasting it for its interference with the fixture schedule and fielding, on occasion, weakened sides for the games.