| | |
| --- | --- |
| Founded | 1950 |
| Ground | Groupama Stadium |
| Owner(s) | Olympique Lyonnais Groupe , IDG Capital Partners |
Olympique Lyonnais Football News
Olympique Lyonnais Football Videos
Olympique Lyonnais Football Bio
Lyon FC History
Olympique Lyonnais is a professional football club based in Lyon, France. The club is also known as Lyon and have been nicknamed "Les Gones", which means "The Kids". Lyon plays in Ligue 1, the top division of Football football and is one of the most popular clubs in France. It have won the Ligue 1 for consecutive 7 years from 2002 and set a national record.
Lyon FC was founded in 1950 by Dr. Albert Trillat and other members of the club. It was initially formed under the Lyon Olympique Universitaire in the 1890s, but due to internal issues and disagreements, some members decided to form their own club and Olympique Lyonnais was born.
Lyon FC Logo
Lyon's logo consists of its name "Olympique Lyonnais" and the bottom half consists of the initials OL. It is outlined in gold and a lion is also featured in the logo. The lion represents the city of Lyon and it is present in both its flag and coat of arms. The primary colours of the club, red, blue and white, are represented in the logo.
Lyon FC Ownership
Lyon is owned by French businessman Jean-Michel Aulas. He bought the club back in 1987 when the club was in serious crisis and paid off its debts. He is the president of the club and he made Lyon one of the richest clubs in the world.
Jean-Michel Aulas transformed the club and under his leadership, Lyon won 7 consecutive league titles which is astonishing record for a Club like Lyon FC. They also appeared in the champions league for 11 times. Aulas owns 80% stake in Lyon and the remaining 20% stake was sold to IDG Capital for €100m in 2016.
Lyon FC Stadium - Parc Olympique Lyonnais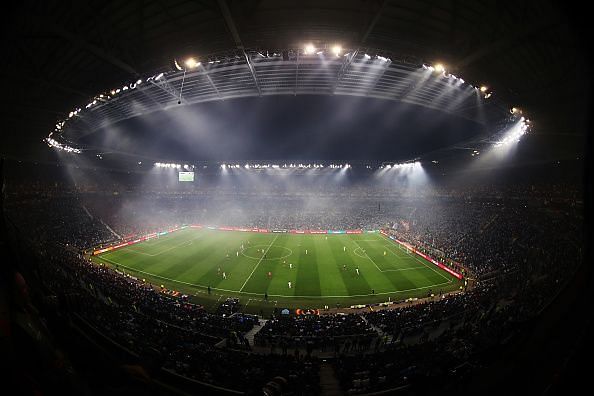 Parc Olympique Lyonnais or Groupama Stadium is the new stadium for Lyon since 2016. It is located in Décines-Charpieu, Rhône, France and has a sitting capacity of 59,186 seats. Before Parc Olympique Lyonnais, Lyon FC played in Stade de Gerland and since 1950 and it has been a historical venue for the Les Gones.
Lyon FC Manager - Sylvinho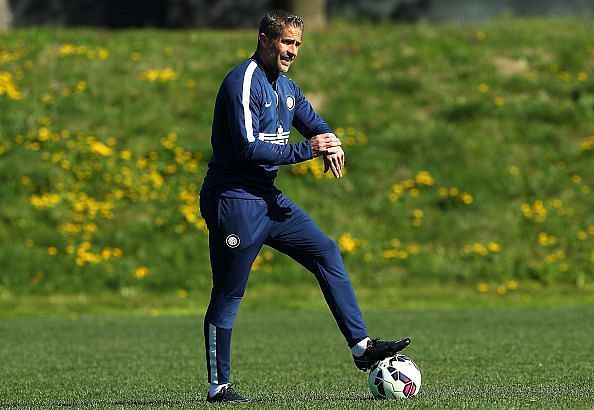 Sylvinho is the manager of Lyon and he took charge in May 2019. The former Brazilian played as a left back in his days and is a two times UEFA Champions League winner. Before joining Lyon, Sylvinho had been an assistant manager of Cruzeiro, Inter Milan and Brazil national team.
Lyon FC Trophies
Lyon FC Ligue 1 Titles (7)
| | | |
| --- | --- | --- |
| S. NO | Lyon FC Ligue 1 Titles | Runner - Ups |
| 1 | 2001-02 | Lens |
| 2 | 2002-03 | Monaco |
| 3 | 2003-04 | Paris Saint Germain |
| 4 | 2004-05 | Leille |
| 5 | 2005-06 | Bordeaux |
| 6 | 2006-07 | Marseille |
| 7 | 2007-08 | Bordeaux |
Lyon FC Coupe de France Titles (5)
| | | |
| --- | --- | --- |
| S. NO | Lyon FC Coupa De France Titles | Runner - Ups |
| 1 | 1963-64 | Bordeaux |
| 2 | 1966-67 | Sochaux |
| 3 | 1972-73 | Nantes |
| 4 | 2007-08 | Paris Saint Germain |
| 5 | 2011-12 | US Quevilly |