Five Premier League Predictions
2.21K //
19 Dec 2012, 19:27 IST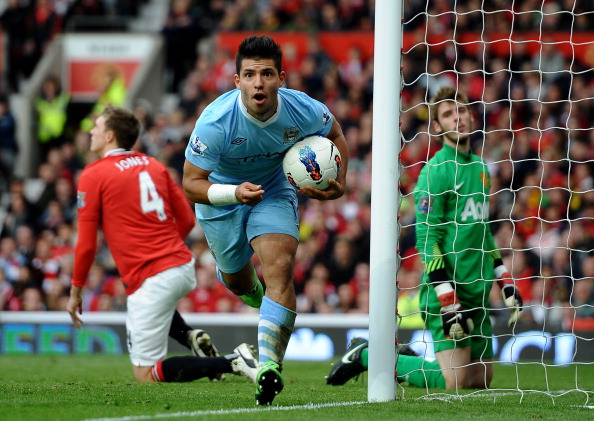 1. The title is going back to Manchester
The Premier league trophy is coming back to Manchester. However, it would take a bold man to predict where the trophy would finally end up between Old Trafford and the Etihad stadium. Currently, United have a comfortable six-point lead cushion at the top of the league but more than half the season is still there to play for. Last season, United surrendered a similar lead in the last six to eight games. And with City again out of the Champions League this year, their only focus would be on retaining their crown. Chelsea fans and their manager claim they still can win the title, but that really seems unlikely and would take a miraculous effort from them, combined with good luck to finish as table toppers.
2.The 3rd and 4th spot are wide open
The recent drops in form for Everton, West Brom and Chelsea has thrust open the race for these two spots. Chelsea have fallen out of the title race and are battling hard for their 3rd position. Apart from them, Everton, West Brom, Spurs, Arsenal, and Liverpool are all eyeing Champions League nights next season itself. Therefore, the January window comes into play as a good signing can be the difference between the teams right now.
3. QPR can, and most likely, will survive the relegation battle
Under new boss, Harry Redknapp, QPR are yet to lose a game and are ready to put up a serious bid to survive this season. Things already look better and Redknapp will soon get to put his stamp on the squad. And as we all know, he is capable of some shrewd signings.
4. West Ham are not fighting to survive but for glory
West Ham are looking for a top half finish or even a Top 8 finish in their first season back among the big boys. City, United, Chelsea, Everton, Arsenal, Liverpool, Spurs and West Brom are the most likely to finish as the Top 8, but if West Ham and Swansea City can continue their fine form, then they can give these teams a run for their money, and trouble especially the likes of Spurs, Liverpool, Arsenal, West Brom and Everton, who are all within touching distance from them.
5. Newcastle are not going to better their last season, although they might improve their game
After just one successful year, Alan Pardew was handed an eight-year contract with the Toons. Smart move, eh? Well, not so smart now. They've really looked out of sorts this season. Signings like Anita and Santon have disappointed, while injuries to both Taylors and Yohan Cabaye means that they're vulnerable at the back and shaky in the midfield. Papiss Cisse has just scored twice and Demba Ba, their main threat and source of goals, has been linked to a host of Premier league clubs. And if the transfer does go through, then Newcastle would be in deep trouble.