Newcastle United - Buy low, sell high
1.46K //
22 Mar 2013, 23:22 IST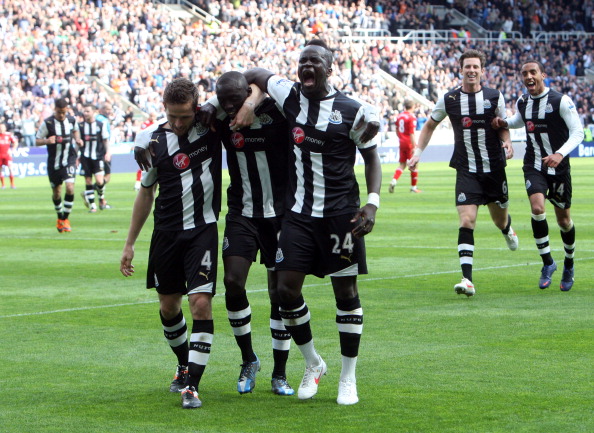 Buy low, sell high. That is the mantra for stockholders the world over.
And in football, it's how small clubs do their business. Academy prospects and free transfers come good are how teams in the football league keep their heads above water, and for those that can do it time and again, use it to rise into the big time (see Southampton). These 'selling clubs' use transfer business to their advantage.
But is the same thing likely to happen at one of England's biggest clubs? Newcastle United, a juggernaut of football heritage, have been praised over recent years for ther incredibly savvy transfer record, especially when delving into the cash-strapped French market. Only in January did they add a handful of cut-price bargains such as Yoann Gouffran and Moussa Sissoko, to go with their squad of similarly cheap squad members. Yohan Cabaye, Cheick Tiote and Papiss Cisse, among many others, were all signed for a percentage of their current value.
But what now? It's a harsh reality for any club outside of the European places that their players will be courted by teams holding those spots, and Newcastle seem to suffer from this more than most. At the peak of their powers, Shay Given was sold to Manchester City, Andy Carroll and Jose Enrique to Liverpool, and Demba Ba to Chelsea. Had they not been a victim of form, injury or both, it is likely that Tim Krul, Cabaye and Tiote would have moved on to pastures new, and in Hatem Ben Arfa they have a star man who might be leaving for PSG this summer. Are Newcastle a selling club? And if so, how do they reverse the trend?
It's tough. They are without doubt a truly massive club, but one without a history of winning trophies. For players who come in and are then touted by the press as players who deserve better, playing in front of one of Europe's most passionate crowds often just isn't enough. Player power rules all nowadays, and unfortunately for Newcastle, unless they rise to the level of their transfer rivals, and fast, they just won't keep hold of their more influential stars.
It doesn't help, of course, that their owner is more businessman than football man. Mike Ashley has turned Newcastle United into a profitable machine whose transfer income hugely outstrips its out goings. Make no mistake, in his relationship with manager Alan Pardew, Ashley is king, and where there is a large profit to be made on a footballer, you can usually expect him to sell at some stage.
Once again, their gifted scouting network has landed them with a squad worthy of European contention. For the sake of their fans, and indeed for their future success, that squad needs to turn potential into silverware.