The Premier League is back in action with another set of matches this weekend, and we're set to witness a number of crucial clashes in the competition. With the new year's first set of cup ties now out of the way, teams will look to turn their attention to their league fortunes.
The next two weeks could potentially define the Premier League title race. If Arsenal fail to win their next two games, the race could become wide open. We're getting into that nitty-gritty part of the season, and things can change very quickly.
As far as this season's top four are concerned, I'm going with the four that are currently in there. Newcastle find themselves with a great opportunity and have good fixtures coming up. Liverpool could miss out on the top four this season, and Tottenham are very hot and cold at the moment.
Here are my predictions for this weekend's round of Premier League matches.
---
Fulham vs Chelsea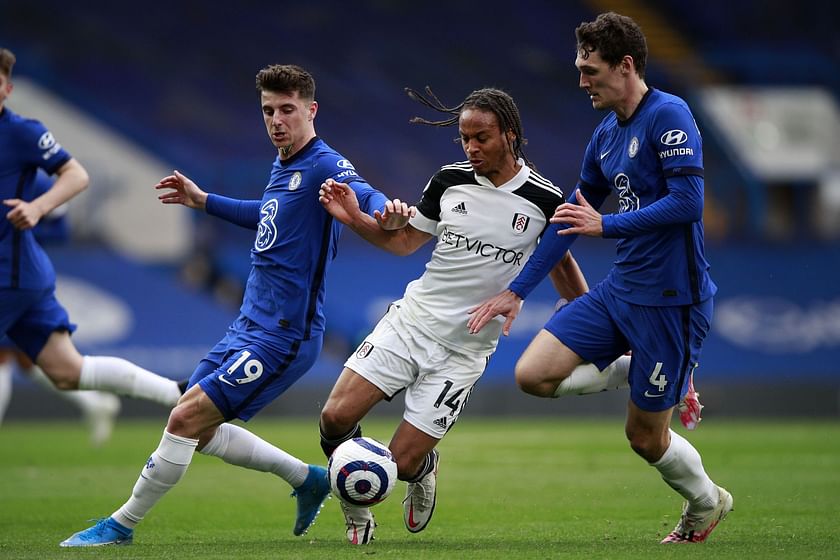 This is the first time in several years that Chelsea will be going into this game and it's touch and go. I like Graham Potter but I think he'll need to win this game. If you're going to lose to your little neighbours down the road, it'll be a massive shock.
I think Aubameyang's time at Chelsea is at an end. You don't bring someone off after bringing them on as a substitute - that's an unwritten rule in football. I want Potter to keep his job, but as long as fans are singing Tuchel's name, they're not with him and it's going to be hard.
Fulham have been outstanding this season and have played really well in the Premier League. Chelsea are still struggling along, and I think they'll play out a draw in this game.
Prediction: Fulham 1-1 Chelsea
---
Aston Villa vs Leeds United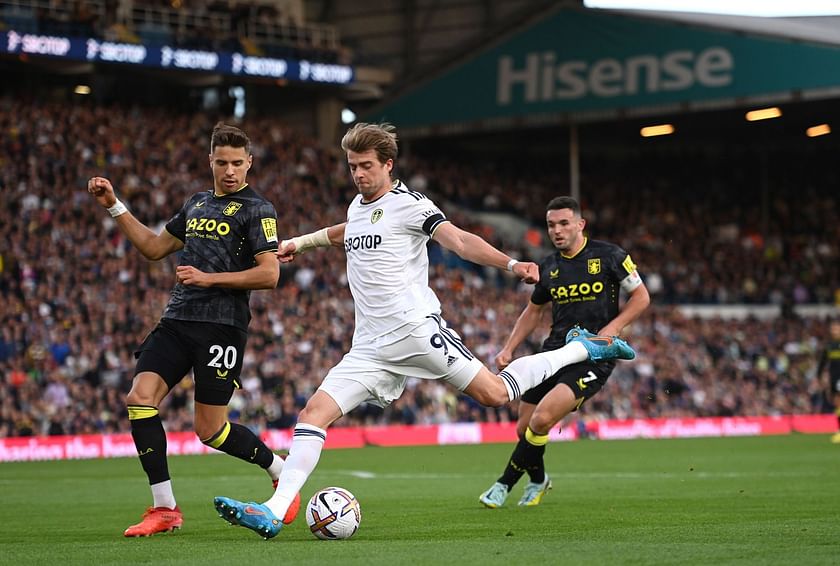 I couldn't really believe Aston Villa's result against Stevenage last week - it was a kick in the teeth. I thought they'd turned a corner and were doing really well. If they'd beaten Stevenage, they would've had a very good cup run. Unai Emery's a good manager and tactician, and I think he'll take Aston Villa forward in the long run.
This is a good game for Emery. Leeds are very open and will have a go, and Aston Villa are decent going forward. I think Aston Villa will back themselves to win this game.
Prediction: Aston Villa 3-1 Leeds United
---
Manchester United vs Manchester City
This is a big game. Manchester City have a tight schedule - they'll have to train on Friday and play on Saturday. This is the first time that United are playing against City for a long time when they couldn't be playing any better. Man United are playing with a lot of confidence.
You'd usually expect Manchester City to wipe the floor with United, but now, I don't see how Manchester United don't score. If they start this game the way Chelsea did last week, they'll have a chance. If they change their game up and sit back, City will break them open.
Erling Haaland is an out-and-out striker - he didn't touch the ball once in the first 20 minutes against Chelsea. City's players are told to get the ball in the box for him. If he doesn't score, it starts to become a problem. Man City used to spread their goals across the team, and it was extraordinary. Teams will catch on, and they'll start to stay tight with Haaland.
I think the next two games will tell you everything about Manchester United. If they get four points from their next two games, they're in the title race. Two draws won't be enough, however, and that just shows you how quickly things can change.
United have a better shape about them now. Fernandes looks like a completely different player again, and Rashford has taken it on himself to be the man - he's playing the best football of his career. Manchester United play good counter-attacking football and have the pace to really hurt City this weekend.
Prediction: Manchester United 2-2 Manchester City
---
Wolverhampton Wanderers vs West Ham United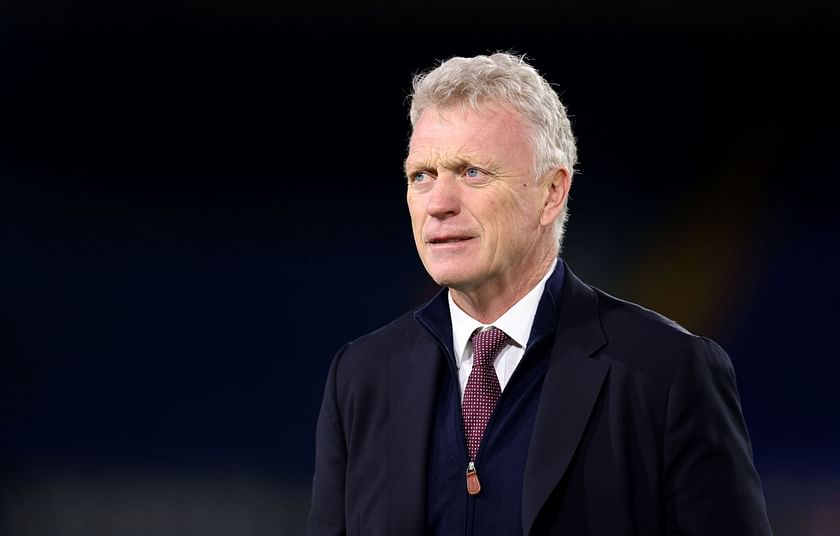 I know this is currently a relegation battle, but I don't see either of these teams going down because their managers are good. If West Ham sack Moyes, I think they might be in trouble.
David Moyes is turning a corner at West Ham and he's done well to revive his side's fortunes. Wolves will avoid relegation as well. This could be a tight game, and I think Wolves will win it.
Prediction: Wolverhampton Wanderers 1-0 West Ham United
---
Nottingham Forest vs Leicester City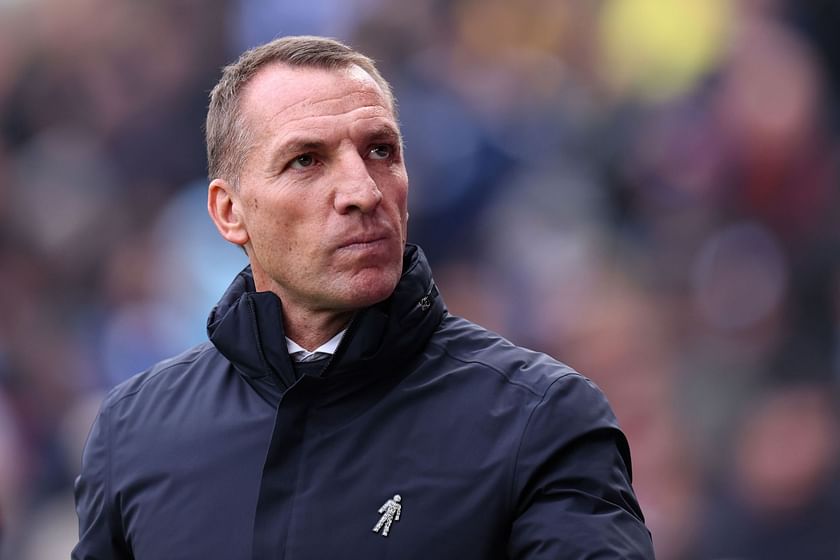 I'm a big fan of Brendan Rodgers, but Leicester just seem to be lost. They got outplayed in the cup and got a bit of a battering. They were having a great run, but now it's back to square one for them.
Nottingham Forest could get a result at home this weekend. This fixture is their bread and butter. They should've beaten Chelsea at home, and if they play like that, they'll get the better of Leicester this weekend.
Prediction: Nottingham Forest 1-0 Leicester City
---
Brighton & Hove Albion vs Liverpool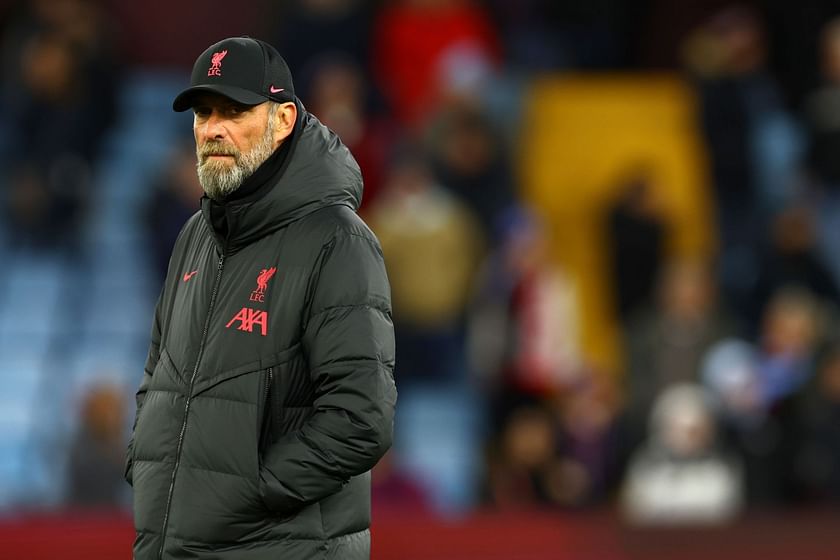 The one thing you can be sure about with this game is goals. Arsenal blew Brighton out of the water last week, but Brighton have won their games by 4-1 and 5-1 margins since then. They're scoring goals for fun.
Liverpool still have a shot at the top four, but they're eight points behind Newcastle at the moment. We haven't played as many games as we usually play in the Premier League because of the World Cup, and we'll know more about their top-four chances by the end of February.
Liverpool won't be the same without Virgil van Dijk in the side. He's their Rolls Royce. This is a major game for Liverpool, and I don't see Brighton losing this game. I'm going to go with a draw, and I'm being kind to Liverpool here.
Prediction: Brighton & Hove Albion 2-2 Liverpool
---
Everton vs Southampton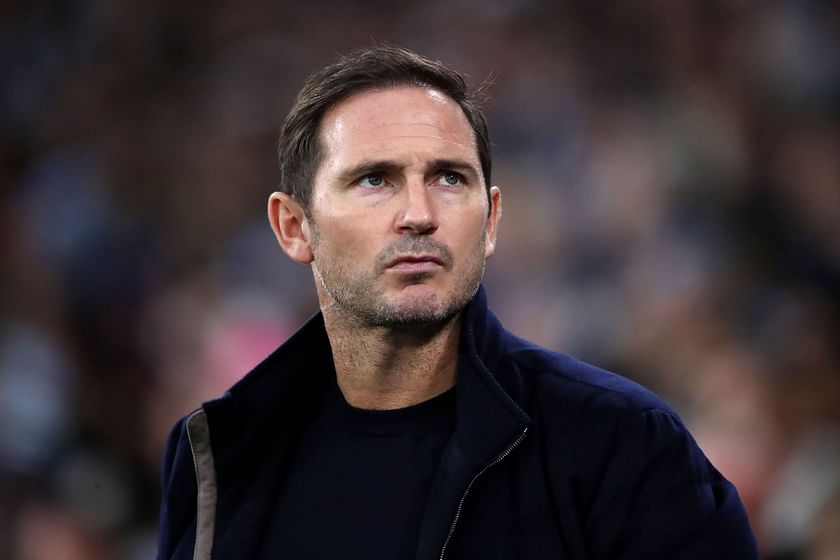 This is a huge game. If Southampton lose this match, I'm not sure the manager will see this out. If you look at the games he's lost, they're not against the big boys. He'll have lost seven games on the trot in the Premier League if he loses this match.
There's as much pressure on Frank Lampard this weekend because Everton are playing at home. We have Graham Potter under pressure as well - he's had to play Man City twice without his full squad, and now has a local derby against a good Fulham side. He'll be crying out for a match against Southampton at home, and Lampard's got that.
Everton couldn't do anything with great managers like Ancelotti - they keep changing their manager! This is arguably Lampard's biggest game in charge of Everton, and I'd be shocked if they didn't win.
Prediction: Everton 2-0 Southampton
---
Bournemouth vs Brentford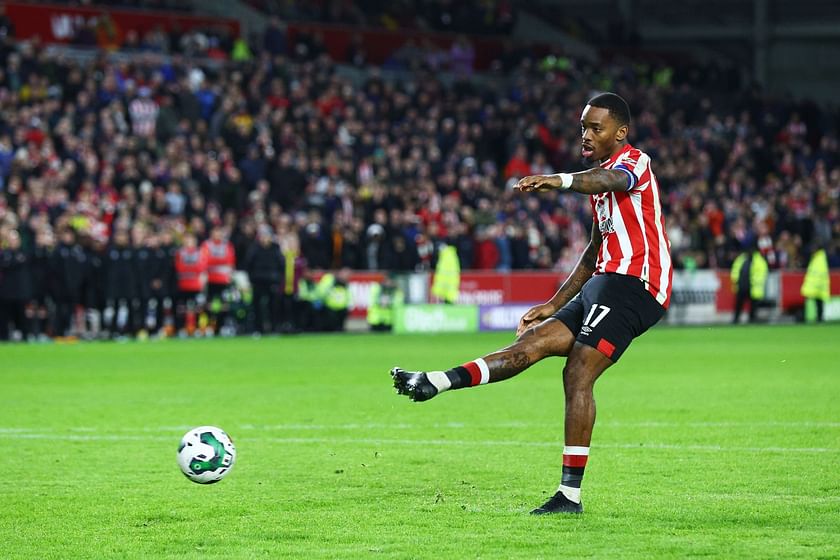 Bournemouth seem to have completely and utterly lost the plot, and they're up against it. They've got two big football matches coming up now and a tough schedule after that - they need to nip it in the bud. They could be relegated if they don't get something done quickly.
Brentford are ninth in the Premier League and 11 points off the relegation zone - why would you make so many changes against West Ham in the FA Cup? That was a great opportunity to get a cup run going, and Brentford would've made for excellent dark horses. I'd expect them to beat Bournemouth in the Premier League this weekend.
Prediction: Bournemouth 0-3 Brentford
---
Chelsea vs Crystal Palace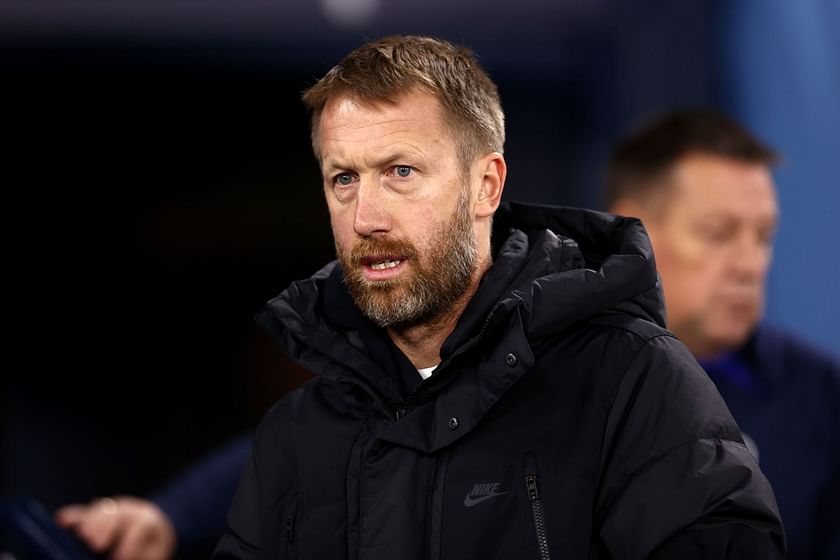 This is a massive game, and the outcome depends on what happens with Chelsea against Fulham tonight. If they lose or draw, Palace will have the ammunition to counter this Chelsea side. If Chelsea can nick six points in the next four days, they can revive their season.
It's a hard one with Hakim Ziyech - my worry is that Potter doesn't know his best team. Ziyech needs a run of games, and Potter's got to have some confidence in his players. He's changing so much every week that his team can't get settled.
Chelsea have also been unlucky with their fixture list. If they'd played a couple of kinder fixtures, we would have been looking at this very differently. I'm going to back Chelsea to win this game.
Prediction: Chelsea 2-0 Crystal Palace
---
Newcastle United vs Fulham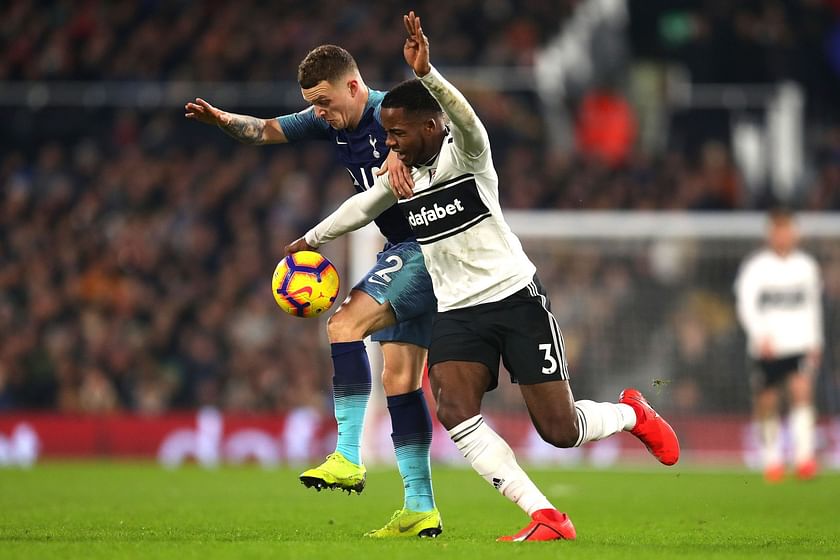 Newcastle have been going along very nicely. They don't concede a goal even when they don't play well - their defence is brilliant. Miguel Almiron's been outstanding, and he's working very hard.
Fulham have also been excellent and if they win their next two Premier League games, they'll be only one point behind Newcastle. That just shows that when you get two quick games and you can get six points, it's a big deal.
Everything that Newcastle have done has worked so far, and everybody's been an eight on ten for them. They've got good fixtures coming up, and I think they should be able to win this game.
Prediction: Newcastle United 2-0 Fulham
---
Tottenham Hotspur vs Arsenal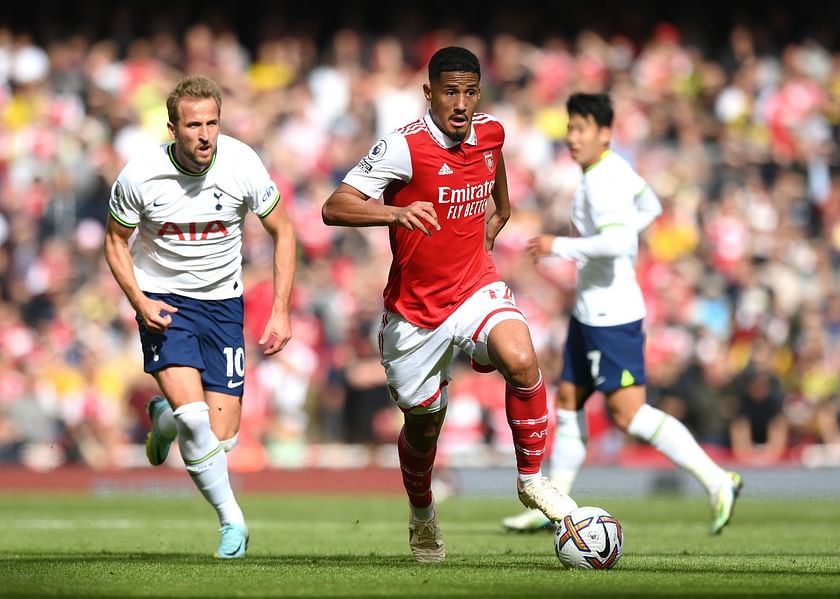 This is the only time I miss playing football. This game never lets you down. Everyone goes on about all the other big games, but you never come away from this derby with nothing happening. It's the most entertaining Premier League game on a consistent basis - goals galore!
Eddie Nketiah is playing very well at the moment, and I expected nothing less in his first three or four games. He needs to keep going now - that's how the top players do it. He will score goals, and he's got attributes that Gabriel Jesus does not have. He's been patient and I'll give him his due - I hope it keeps going for him.
I think Odegaard and Saka have been great. Everyone has been outstanding for Arsenal, and that's why they are where they are. Tottenham, on the other hand, are nine on ten in one game and five in the next.
Harry Kane causes Arsenal problems, and Arsenal cause Tottenham problems. If Tottenham want to play defensively, Arsenal will run out of ideas quickly like they did against Newcastle. If Tottenham play a dangerous game, however, Arsenal could run riot. I don't see this game as a foregone conclusion - I hope Arsenal wipe the floor with Tottenham, but I don't think they will.
Prediction: Tottenham Hotspur 2-2 Arsenal